Welcome to this episode of The Friday 5 with Steve Greenfield, Founder and CEO of Automotive Ventures, an auto technology advisory firm that helps entrepreneurs raise money and maximize the value of their companies.
Automotive Ventures has launched this year's March Madness contest on LinkedIn, where you get to vote for the early-stage AutoTech companies that you think are most likely to achieve a $1 billion dollar exit someday.
Head on over to the Automotive Ventures LinkedIn page to get your votes in for your favorite early-stage AutoTech companies.
This week, General Motors is expanding its ownership stake in self-driving car subsidiary Cruise, acquiring SoftBank Vision Fund's equity ownership in Cruise for $2.1 billion dollars. GM is also making an additional $1.35 billion dollar investment in Cruise, replacing a previous commitment made by the fund in 2018.
The announcement comes about six weeks after Cruise launched a limited driverless robotaxi service to the public in San Francisco, a milestone that prompted Softbank to unlock its previously committed $1.35 billion dollar investment.
Why Softbank has decided to sell out now isn't clear.
GM's increased stake could set the stage for the automaker to spin off Cruise, or even head to the public market. GM wouldn't say if an IPO is in its short-term game plan. However, a GM spokesperson did say that has the company moves forward it will "consider all opportunities to create value for our shareholders. GM has not ruled out a future IPO of Cruise" the spokesperson added.
Companies To Watch
Every week we highlight interesting companies in the automotive technology space to keep an eye on. If you read my monthly industry Intel Report, I showcase a few companies each month, and we take the opportunity here on the Friday Five to share some of those companies each week with you.
Today, we have two companies to watch: Soelect and Annotell.
Our first Company to watch this week is Soelect.
Soelect plays in the battery technology space. 
They are the provider of a dendrite-resistant Lithium-X anode technology and solid-state electrolyte platform for high energy density and super safe batteries for electric vehicles, portable electronics, power tools, drones, aircraft, space and any defense tactical weapons.
Check out Soelect at www.soelect.com.  
Our second company to watch this week is Annotell.
Annotell makes software to assess the performance of autonomous vehicle systems' perception capabilities and how to improve them.
Annotell helps you define a solid safety case for your mobility product that can be related to perception performance.
Safety is paramount when developing mobility products. They help you express safety requirements in such a way that it informs your product development process. 
Annotell's experienced team of Perception Experts are available to help you outline your safety argumentation, and relate it to perception performance expectations.
Check out Annotell at www.annotell.com.
——————-
As I mentioned last week, we at Automotive Ventures are now actively fundraising the Automotive Ventures DealerFund – to help auto dealerships navigate through the next decade of unprecedented change, invest into, and participate financially in the AutoTech startups they help to grow.
If you're an auto dealer, and you'd like to find out more, let me know. I look forward to working with you to bring the new Automotive Ventures DealerFund to market.
It's great to be back out here at the NADA conference in Las Vegas after a year off. It's great to catch up face to face with so many industry folks after missing out on the experience last year.
——————-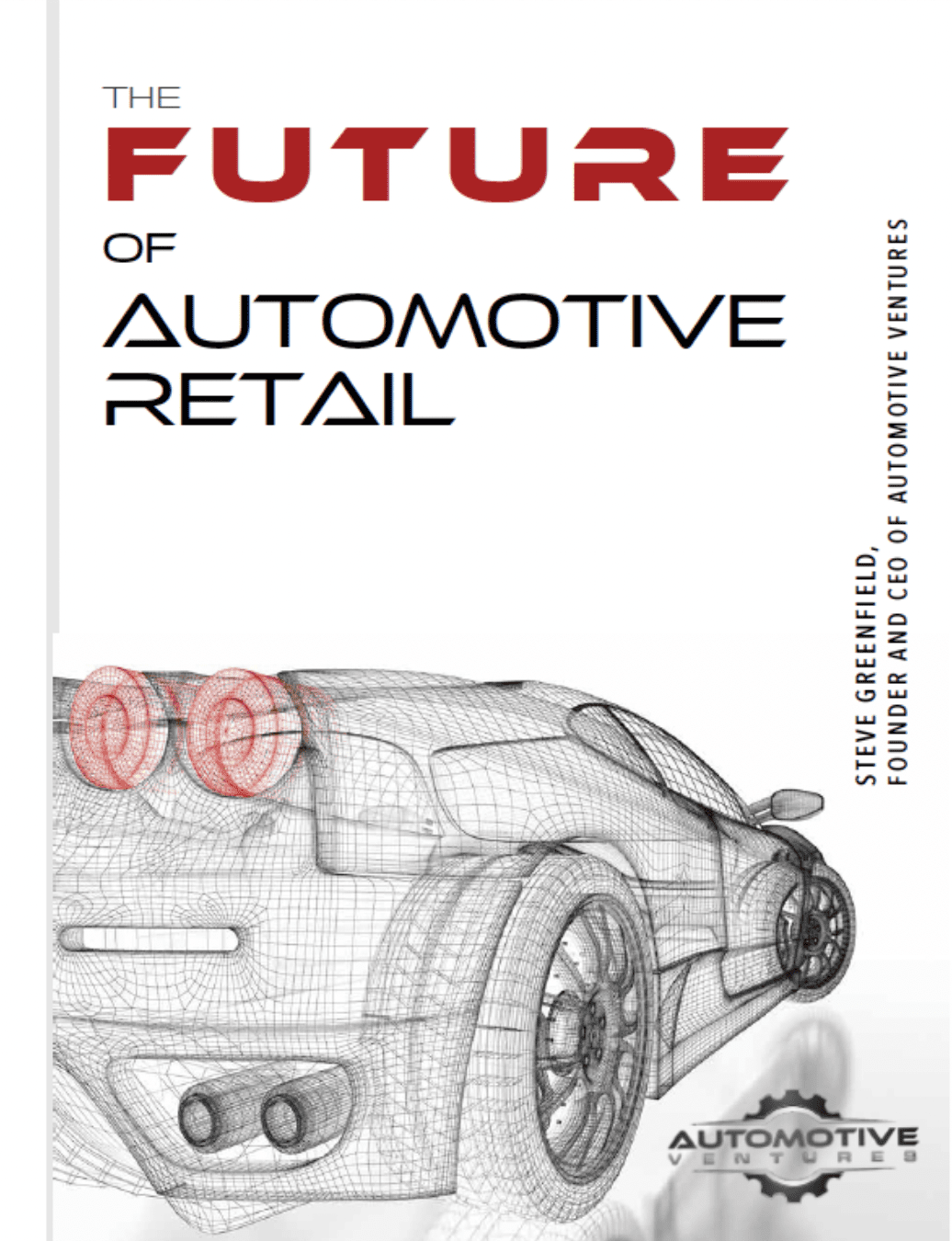 My new book titled The Future of Automotive Retail is now available! In the book, I overview the various themes that are most likely to impact auto dealerships' businesses over the next 5 to 10 years, and I attempt to provide some practical advice on how to prepare to weather upcoming disruptive forces.
For all of you who tune in to the Friday Five, I'd be thrilled to send you a copy of the book, just click here.
——————-
People often ask me why I'm affiliated with CBT News.
Besides having an outstanding, extremely talented, and hardworking team up here at the studio, I greatly appreciate the valuable role that CBT News plays in the automotive industry.
Every day, I eagerly look forward to my morning email from CBT News to ensure I'm getting the most up-to-date and relevant information on the industry.
I encourage you to tune in to CBT News to ensure that you're getting the automotive news that matters.
——————-
So that's your weekly Friday Five, a quick wrap-up of the big deals in the automotive technology space over the past week.
If you're an early-stage automotive technology entrepreneur looking to raise money, or an entrepreneur who is trying to decide whether and when they should raise money or sell their business, I'd love to speak with you.
Thank You For Tuning into CBT News for this week's Friday Five, and we'll see you next week!
---
Did you enjoy this episode of the Friday 5? Please share your thoughts, comments, or questions regarding this topic by submitting a letter to the editor here, or connect with us at newsroom@cbtnews.com.
Be sure to follow us on Facebook and Twitter to stay up to date or catch up on all of our podcasts on demand.
While you're here, don't forget to subscribe to our email newsletter for all the latest auto industry news from CBT News.