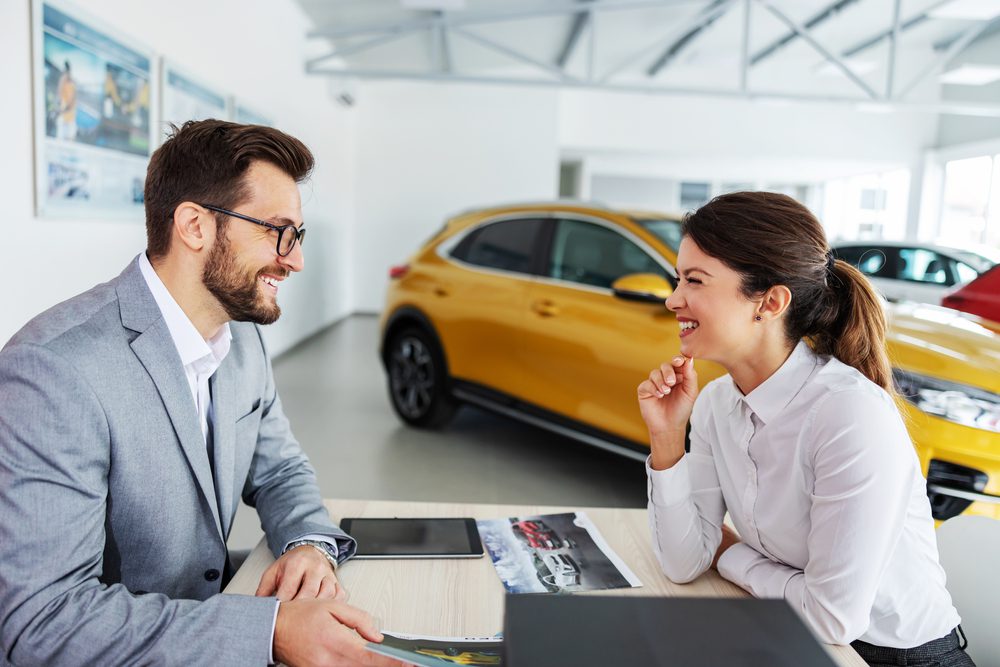 The annual turnover rate among sales staff is excruciatingly high in the US with around 80% of sales staff to leave every year, according to the 2019 Cox Automotive Dealership Staffing Study. The onboarding costs for new sales hires remain elevated, and for new hires to stick around, they both need to reach a level of comfort and productivity while earning their spot on the team.
Youthful generations – Gen Z and Young Millennials – see the dealership's sales floor as an attractive place to put down roots. The desire to work in car sales is there. But while getting seasoned salespeople acclimated to a new team is relatively simple, coaching new hires into productivity before they abandon ship takes more of a deft approach.
Here are three tips to keep new hires and help them to produce in car sales.
Cut out the cutthroat practices
It takes just hours for a new hire to see how dog-eat-dog the car sales floor can be. Heavily based on commissions in almost every case, the idea that their co-workers believe the new hire is stealing off their plate is quickly picked up, whether actually spoken or not.
These cutthroat practices belong in the eras past, not in today's car sales climate. Customers can hear interactions between staff and feel the tension. Rather than feeling like the store is inviting and friendly, they only experience the competitive nature between salespeople.
Even more so, new hires see quickly they are out of their depth. Rather than having a mentor to help them along, they feel like they'll never have a chance of success.  Eliminate the ultra-competitive environment that breeds hostility between team members and you'll see more new hires give it a fighting chance.
Pay well for probation period
It's also common for new hires to be paid minimum wage or slightly above during their initial trial period. Although there's an urgency to become productive quickly under this mode, it forces new hires to skimp on the training and begin burning 'ups' as they attempt to sell prematurely.
Rather, pay them a fair wage that fosters a focus on time spent learning. Use this time to coach skills in customer service. Consider letting them greet customers and determine needs and wants before a senior salesperson takes over the transaction, keeping the trainee along for the rest of the process. Gradually allow for more responsibility in the process without the pressure to convert the client to a sale until they've learned the complete process.
With COVID, the challenge becomes engaging the trainee when the process is done online or by phone. It's an excellent opportunity to mimic the in-person steps – from initial lead to prospect and product presentation to close. Have the trainee hand off the client to a senior salesperson when the time is right, but allow them to see and hear how the rest of the transaction goes.
It also holds your senior salespeople accountable for following the process you've implemented.
Invest in professional courses
There are several professional sales training academies available online right now. Joe Verde's online sales classes can teach the skills they need to excel in the business. Mixed with real-world examples in your store, it can cement new hires as long-term team members when you invest in their future.
With all new sales hires, it's important to remember that there will be mistakes that cost you business. Rather than letting them go, chalk it up to the cost of education. When salespeople see this type of leadership, they become more ingratiated to management and the odds they'll stick around beyond a year climb.
---
Did you enjoy this article from Jason Unrau? Read other articles on CBT News here. Please share your thoughts, comments, or questions regarding this topic by submitting a letter to the editor here, or connect with us at newsroom@cbtnews.com.
Be sure to follow us on Facebook and Twitter to stay up to date or catch-up on all of our podcasts on demand.
While you're here, don't forget to subscribe to our email newsletter for all the latest auto industry news from CBT News.