Rapid digitalization during the pandemic has made a lasting impact on the way customers shop for vehicles.
According to S&P Global Mobility's latest Vehicle Buyer Journey Study, 65% of U.S. vehicle buyers now either shop online or partially online, with "Online Readiness" up by 17% in just two years. Most importantly, 61% of consumers said the availability of an online transaction option influenced their purchasing decision – even if only 25% opted to purchase entirely remotely outside of the showroom.
As the "partially online" retail experience grows increasingly popular, the physical dealership is still playing an important role, and many consumers still want to see, feel and drive the cars they plan to purchase. But to adapt to buyers' evolving needs, dealers must provide a consistent omnichannel buying experience that removes aspects like haggling, paperwork and other menial tasks that slow down the purchasing process.
Understanding the Basics
A seamless customer experience starts by understanding the buyer's journey – which begins before the customer returns to the market. Typically, this stage involves a significant amount of online research before heading into the showroom.
Early touchpoints like website interactions or phone calls significantly shape the overall dealership customer experience.
By identifying these areas, dealers can recognize and eliminate potential pain points, creating an experience that guides each customer from being a mere shopper to becoming a buyer.
This means more than simply mapping customer touchpoints. A successful dealership must comprehend the unique needs of each buyer at every stage of their purchasing journey. By accounting for customer touchpoints across channels and departments – including their website, lead-gen, marketing response, service lane and showroom – dealers can equip their Business Development Center (BDC) and sales staff with invaluable insights to further inform customer interactions.
Actively listening, simplifying the customer experience and proactively addressing concerns while operating within their expectations sets a dealer on the path of cultivating a customer-first approach that enriches the buying journey and improves the overall customer experience.
The Building Blocks of a Cohesive Online Presence
As many buyers begin their vehicle search online, a dealer's website is the prime place to begin building a seamless customer experience. This starts with the basics: Your website should be user-friendly, mobile enabled and allow customers to shop and research with ease – which requires an intuitive layout that is easy to navigate and offers information swiftly.
A user-friendly website empowers buyers to lead their own purchasing journey and provides dealers with valuable insights along the way.
Remember: Online and offline data is crucial to providing a consistent omnichannel retail experience, enabling dealers to have informed, purposeful conversations in person or over the phone and tailor these interactions to meet specific customer's needs.
By syncing online shopping preferences and data insights with in-store requirements, dealers can better customize the in-person customer experience to make interactions more personal to the customer's exact situation. For example, if data shows someone shopped for an electric vehicle online, a dealer should prioritize electric models during a face-to-face interaction and avoid blanket offers.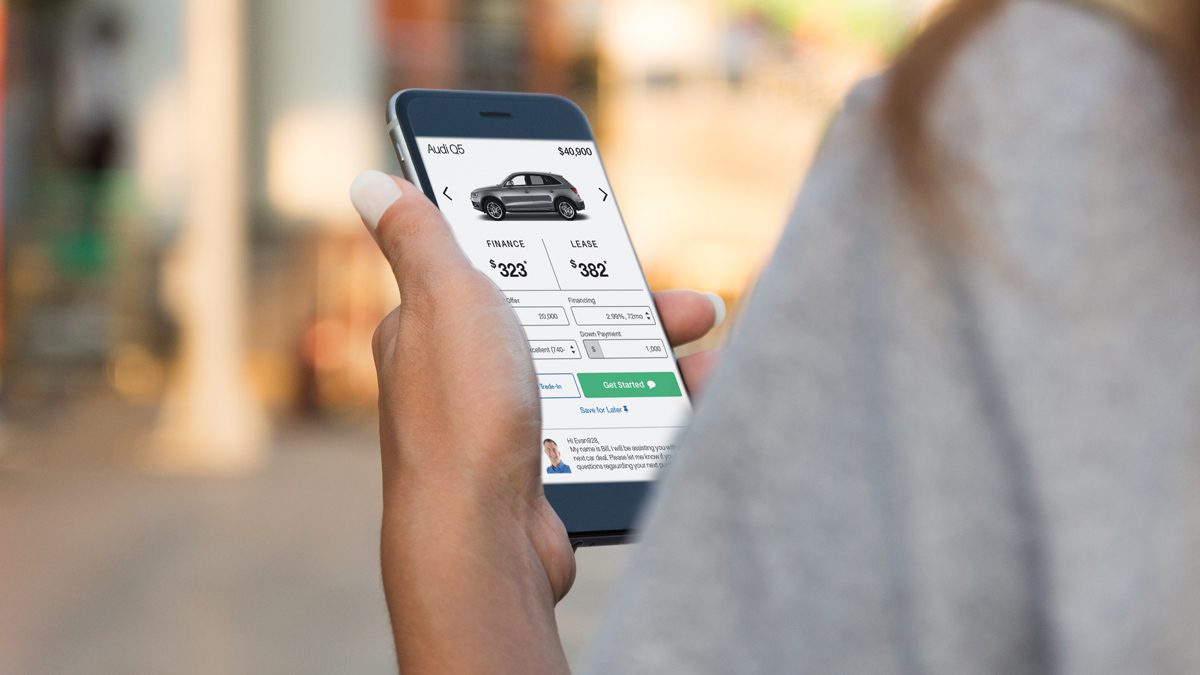 Dealers must leverage data to create messaging that is accurate, personalized and consistent, pulling from real-time information like available inventory, and they should engage with buyers through their preferred channels like email or text. Doing so ensures each touchpoint builds upon the last and enhances the buying experience before and after the sale. Timely and personalized post-purchase interactions, such as service reminders and free appraisals, can also bolster customer satisfaction scores and keep communication channels open and the dealership top-of-mind.
Ensuring that the hand-off between departments is equally as efficient is the final step in creating a seamless dealership customer experience across channels. This requires regular training, clear communication and a shared vision around the importance of both online and in-store interactions and how these interactions intertwine at every level.
Data-driven sales and marketing technology are invaluable to this process, enabling dealers to integrate data from across channels, maintain comprehensive customer records and craft personalized communications and hyper-targeted marketing efforts.
From the initial online perusal to the final in-store purchase, every staff member must understand their role in the customer's journey, ensuring every customer receives consistent assistance without the frustration of starting anew. This customer-centric approach, empowered by data-driven insights, paves the way for a smooth transition between online and in-store teams.
By embracing data-driven insights, remaining adaptable and staying informed, dealerships can not only navigate the changing dynamics but also thrive in the ever-evolving automotive retail industry.