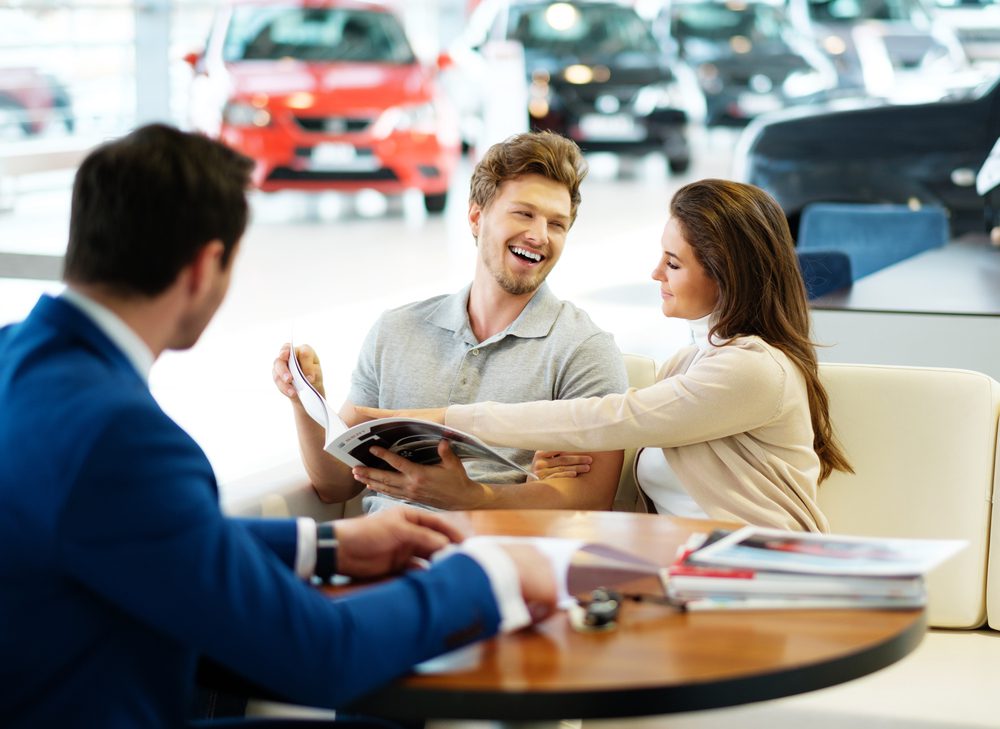 2020 shook up many expectations regarding automotive sales and affordability. With consumers facing job losses due to the pandemic, much felt up in the air. Nevertheless, new findings by Experian are showing that the actual results of last year are not as dismal as they may have appeared, particularly when it comes to the sale of new vehicles.
In Experian's Q4 2020 State of the Automotive Finance Report, the consumer credit reporting company revealed some intriguing data about how much consumers were willing to spend and overall pricing patterns.
Related: How record breaking auto loans are influencing the market – Melinda Zabritski, Experian
Here are a few notable takeaways from the report.
New Vehicle Loans Outshined Used Vehicles—For One Specific Group
The percentage of super prime consumers who selected used vehicles was down over three percent compared to Q4 2019 (47.03% versus 44%). The selection of used cars for prime consumers was also down almost four percent (63.75% versus 60.38%). Overall, consumers with stronger credit seemed to prefer newer, larger, and higher-priced vehicles. According to the report, more than 50% of new cars financed in Q4 2020 were mid-sized SUVs.
During the end of 2019 and the beginning of 2020, much of the story was about how SUVs were still the preference for many buyers. Additionally, the purchase of these vehicles may have even helped to keep auto retailers afloat when sale quantities fell due to the pandemic.
Ultimately, it looks as if this narrative is continuing into 2021, as consumers with stronger credit and stable economic standing are continuing to purchase new and larger cars.
Loan Amounts and Monthly Payments Are Continuing to See an Uptick
Both used and new cars saw an increase in the average loan price. New cars saw a year-over-year increase of $2,000 for a year-ending average price of $35,228. Used cars also saw a year-over-year increase of over $1,600 to end at $22,467. The resulting monthly payments for both new and used cars grew to $576 and $413, respectively. Again, while 2020 definitely saw economic disruptions, it's likely that a lack of inventory played into the favor of dealers since demand outpaced the supply.
This may have had a hand in helping to drive up pricing for both new and used cars. However, while the amounts themselves rose, the average loan terms also saw an increase. The loan term grew to 69.68 months for new vehicles, and consumers who financed used cars had an average term of 65.58 months. So, while consumers may have the credit to qualify for larger loan amounts, they are also taking on a much longer lease term to pay these values off.
Toyota is Beating Out Tesla in Electric and Hybrid Vehicle Market Share
Since 2016, the percentage of hybrid and electric vehicle financing doubled (from 3% to 6.75%). This is a testament to how companies like Tesla, Rivian, and even well-known retailers like Toyota and Nissan, have popularized hybrid and electric vehicles. Also, programs like the electric vehicle and plug-in hybrid tax credit likely contributed to this rise in demand.
Nevertheless, one of the most interesting data points is that Toyota is overtaking Tesla and other auto retailers in market share for electric and hybrid vehicles. Their Corolla, Camry, and RAV4 models are seemingly striking a chord with consumers.
Toyota is responding to the success by introducing three new electric models to their U.S. consumers this year. However, it's worth noting that while Toyota enjoyed an overall larger market share than Tesla at (38.57% and 25.82%, respectively), the Tesla Model Y was the most financed electric vehicle for Q4 2020.
The Potential Financing Story for 2021
The primary factor in the automotive industry's economic story—which is also the case for many other businesses—is how consumers will bounce back from the impact of the COVID-19 pandemic. Much of this recovery will be tied to how fast vaccines can be distributed throughout the United States.
With the passing of new legislation allowing for another round of stimulus checks, a rebound may be faster than suspected. As a result, there could be a continued rise in financing and pricing as 2021 progresses. Again, much of this will depend on how close the country can move toward a "new normal."
---
Did you enjoy this article from Chanell Turner? Read other articles on CBT News here. Please share your thoughts, comments, or questions regarding this topic by submitting a letter to the editor here, or connect with us at newsroom@cbtnews.com.
Be sure to follow us on Facebook and Twitter to stay up to date or catch-up on all of our podcasts on demand.
While you're here, don't forget to subscribe to our email newsletter for all the latest auto industry news from CBT News.