New market research now predicts that the electric truck market will experience exponential growth by the year 2030. P&S Intelligence forecasts that the U.S. electric truck industry will boom on a compound annual growth rate (CAGR) of 51.6%. At that pace, sales from electrified pickup trucks and heavy-duty trucks will grow to a $15 trillion market cap by 2030.
P&S Intelligence provides market research and consulting services to assist rapidly-growing businesses make informed decisions. Their research has identified driving forces for EV adoption include the mandated reduction in greenhouse gas emissions in many American states and the rapid adoption of new tech in the auto industry.
As of 2019 data, the heavy-duty truck market accounts for more than $600 billion in annual sales. In an industry where the fuel consumption is a massive driver for switching to more cost-effective electric powertrains, that still accounts for a small fraction of the industry's expected market cap just ten years from now.
The most watched segment at the moment is in light-duty pickups. Although there aren't any on the market today, several models are coming very soon. The Tesla Cybertruck is one of the first although its unusual design is unlikely to make it a bestseller. The new GMC HUMMER EV is set to be revealed on Oct 20, and Ford has announced a hybrid F-150 for the 2021 model year. An all-electric F-150 is also expected soon.
Trucks are an Obvious Choice
New pickup truck sales now outpace passenger cars in the United States. Ford's popular pickup, the F-150, tops the Q3 sales rankings with 221,647 units, followed by Ram pickups and the Chevrolet Silverado. The nearest competitor to the top-selling pickups is the Toyota RAV4, a distant fourth place with 119,214 units sold in Q3 2020.
Americans' appetites for electrification are evident on the Q3 sales list, however, as the Tesla Model 3 ranks fifth, head of other popular models like the Honda CR-V and Toyota Camry.
By reviewing the sales figures, a forecast putting electric pickup trucks at the forefront of automotive sales, whether light-duty or heavy-duty, makes a lot of sense.
Motivators for EV Truck's Rapid Expansion
Development of America's electric truck fleet is motivated by a few common themes. One of the first is in overall operating and maintenance costs, according to P&S Intelligence information. Compared with the typical upkeep, repairs, and fuel costs for a heavy-duty truck, an EV is expected to save around 35% of the total operating costs.
For light-duty pickups, it can be even more savings. Without spark plugs, engine oil, fuel system components, and other parts that wear or degrade and require maintenance and repairs, EV pickups gain appeal on their total cost of ownership alone.
Performance continues to be a factor for truck owners, as evidenced by the Hellcat-powered Ram 1500 TRX that has been released recently. EV truck owners will have that same expectation, and according to preliminary information, their expectations will be far exceeded. The HUMMER is reportedly going to offer up to 1,000hp and the Cybertruck boasts 3,500lb payload and up to 500 miles of range.
Shrinking battery development costs are expected to lower dramatically over the next two years, putting EV cost of ownership on par with internal combustion engine vehicles, according to a Deloitte report.
---
Did you enjoy this article from Jason Unrau? Read other articles from him here.
Be sure to follow us on Facebook and Twitter to stay up to date or catch-up on all of our podcasts on demand.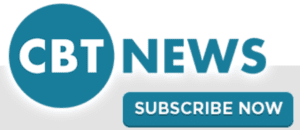 While you're here, don't forget to subscribe to our email newsletter for all the latest auto industry news from CBT News.