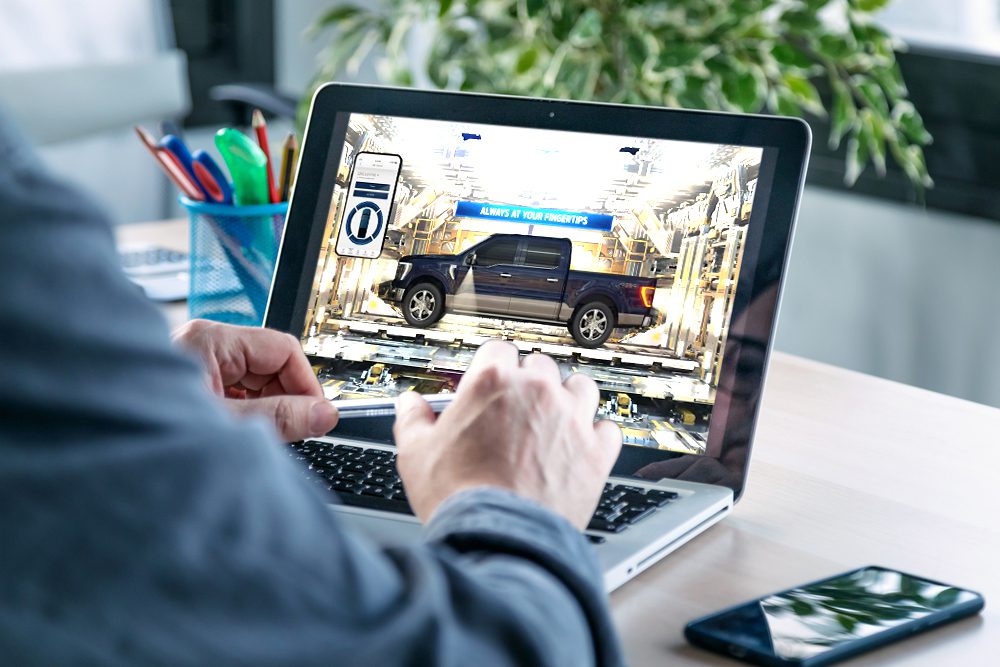 Last Thursday Ford revealed the 2021 F-150 in a prerecorded reveal. The forty-five-minute event was hosted by actor Denis Leary and was streamed through YouTube, Facebook, and Twitter.
Ford's digital reveal is the latest example of manufacturers using online platforms to adapt to the COVID-19 marketplace. Earlier this year, several brands took similar steps when the 2020 Geneva Motor show was canceled. At the time, Audi, BMW, Honda, and others chose to move their reveals to their online media platforms. Though states and countries are taking tentative steps toward opening up once more, it will likely be a while before large events resume, and when they do, it is equally likely they will look very different than they did pre-corona. 
Not Just for Manufacturers
Turning to digital mediums to get the word out about a new product or service isn't just for manufacturers, though. Dealerships can also harness the power of the web to conduct their own custom "reveals." Not only can this help them connect with customers while they shelter in place, but even once business returns to normal online reveals can continue to serve a valuable role. Digital promotions like these help dealerships expand their audience and reach, highlight features in ways a physical presentation might not cover, and engage in a larger dialogue with their customers.
Here are three ways dealerships can maximize the impact online reveals.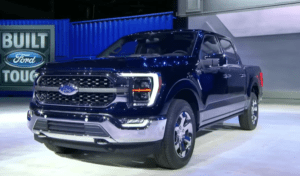 Switch Up Your Schedule
A traditional reveal might take place at a designated event, often during a dealership workday. With digital reveals, you don't have to stick to the usual 9-to-5. Instead, think about when your desired audience is most available and set your clock for that time.
This is more easily done with prerecorded content that can be released from the comfort of your own home office with the click of a button, but with a little extra work can be applied to live events as well. If the majority of your market is only free after regular work hours, think about streaming your reveal in the late afternoon or early evening. Embrace the new schedule by launching "Dealership after Dark" content or a "Happy Hour Auto Event." Doing this demonstrates a commitment to customer convenience while furthering the dealership's brand. 
Related: Three Keys to Profitability in Digital Retailing(Opens in a new browser tab)
Include Interactive Components
The cool thing about the digital space is its diversity. There is so much you can do with film, images, and sound. If you're creating a prerecorded reveal of a service or product, try to include interactive components, such as scroll overs, customization tools, and other neat features that let viewers take part in the experience.
If you choose to do a live digital event, boost interactivity by giving shoutouts to people in the comments section by name, asking for specific feedback or, as will be discussed next, interacting via live Q&A. 
Reserve Time for Q&A's
As mentioned already, one of the wonderful things about digital media is how interactive it is. If you're choosing to live stream a reveal, consider including space for live question and answer sessions. This allows your reveal to organically meet the needs of actual customers so that the reveal covers the areas real people care about. The instant feedback also helps you keep a pulse on how you're doing, helping you correct course if need be.
For best results, sprinkle Q&As at regular intervals to keep engagement up throughout.
---

Did you enjoy this article from Chana Perton? Read other articles from her here.
Car Biz Today, the official resource of the retail automotive industry.

Be sure to follow us on Facebook and Twitter to stay up to date or catch-up on all of our podcasts on demand.
While you're here, don't forget to subscribe to our email newsletter for all the latest auto industry news from CBT News.