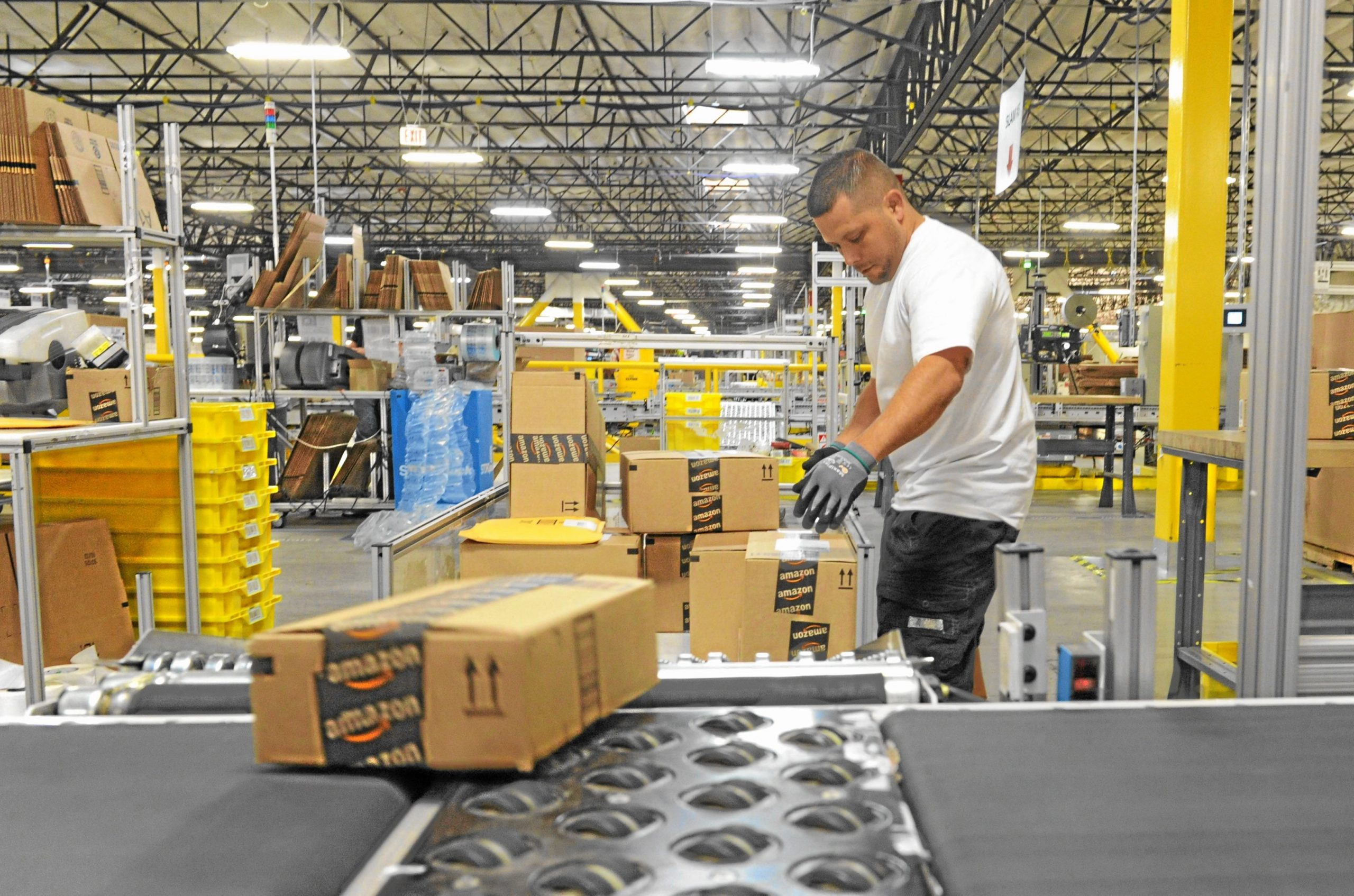 Online retail giant Amazon and Simon Property Group Inc. are in talks to use empty retail locations in malls as depots and fulfillment centers, according to a report from the Wall Street Journal. Amazon is specifically looking at JCPenney and Sears locations that have now closed up shop due to bankruptcies at both companies. Simon Property Group Inc. currently has 63 vacant JCPenney stores and 11 Sears locations in its portfolio.
Fulfillment centers are places Amazon stores their inventory before it's shipped out to purchasers and can range from household goods and clothing to electronics and small appliances. Around the world, Amazon operates more than 175 fulfillment centers where products are picked, packed, and shipped by workers. All told, more than 150 million square feet are occupied mostly in North American and Europe for that purpose.
From the fulfillment centers, packages are sent to delivery stations where they are sorted, then delivered to their final destination. As many as 14 new delivery stations are opening in New Jersey alone this year.
More Vacancies Coming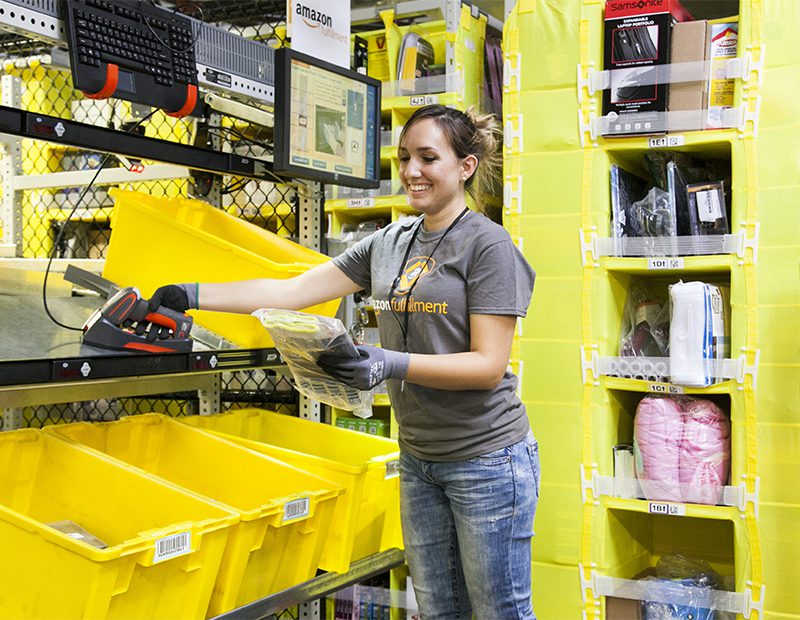 Unfortunately, the future doesn't look promising for American malls. A report by Credit Suisse in 2017 shows an accelerating rate of closures for department stores and, generally, malls in the United States. Not only has online retail from Amazon and other stores taken a serious bite out of bricks-and-mortar department stores, but small businesses known as 'middle-mall stores' that depend on foot traffic are suffering as well.
According to Credit Suisse, approximately 220 to 275 shopping centers could close between 2017 and 2022. That's estimated years before the economic effects of COVID-19 were ever felt.
Euclid Square Mall in Ohio closed to the public in 2016. Amazon has since built a fulfillment center in its place.
Could It Work for Automotive?
Real estate in metropolitan areas is a fortune if it ever comes available, and established dealers may have to move several miles if they want to build new, expand, and grow their customer base. However, parking lots at the hundreds of vacant malls across the nation could serve as vehicle storage or Amazon-style fulfillment centers. With thousands of parking stalls available, dealers could dramatically increase the size of their inventory at a satellite location.
The original dealership location can continue to serve as the service center and sales floor where walkarounds are performed and customers are engaged. The retail lot is stocked with each model in a variety of trims and colors to explore and test drive, then a new unit is delivered to the customer from the fulfillment center.
Essentially a hybrid of the traditional auto retail environment and the Tesla remote sales experience, a fulfillment model could allow dealers to use their retail lot more efficiently while still offering a take on the normal car buying journey.
Hurdles to Success
Amazon's fulfillment centers are staffed by a dedicated team and heavily monitored and operated by machines. Auto retail remains human-operated primarily and a depot would require some investment in personnel.
Organizational challenges also exist, including the ability to track units that are in transit between locations and those with a pending deal so as not to be 'sold' twice.
Another hurdle to overcome could include consumer commitment to a vehicle they have not yet seen. A fulfillment center would need to be close enough so buyers wouldn't have time to get cold feet between signing the contract and the vehicle arriving on site.
Of course, securing inventory on a mall lot is a consideration too.
In cities all across the nation, malls and parking lots are sitting empty. There may exist a creative solution for dealerships to use that space for their benefit.
---
Did you enjoy this article from Jason Unrau? Read other articles from him here.

Be sure to follow us on Facebook and Twitter to stay up to date or catch-up on all of our podcasts on demand.
While you're here, don't forget to subscribe to our email newsletter for all the latest auto industry news from CBT News.