Used car shoppers willing to look beyond their local market could save substantial money on their next purchase, depending on where they live and how far they can travel. 
To evaluate the average prices in each of the 50 largest metro regions, iSeeCars examined over 6.5 million used vehicles nationwide. What they found was a vast range in pricing. The price gap for a typical 1- to 5-year-old used car between the most and least expensive markets was more than $6,100.

For used car shoppers, "Research and flexibility are two powerful assets," according to iSeeCars Executive Analyst Karl Brauer. "Buyers in Cleveland and Cincinnati, the top two cities with the cheapest cars, already reside in low-cost cities and have access to local shopping. But used car buyers in the most expensive cities like West Palm Beach and Denver might want to research bus and plane schedules as part of their shopping process."
Top 10 least expensive vehicles:
Regarding the cheapest used vehicles to shop for, Ohio ranks in the top three markets, indicating that pre-owned vehicles cost less overall. It's essential to note the ability to save between $1,700 and $2,700 may justify the time and effort of traveling to these cities to buy used cars.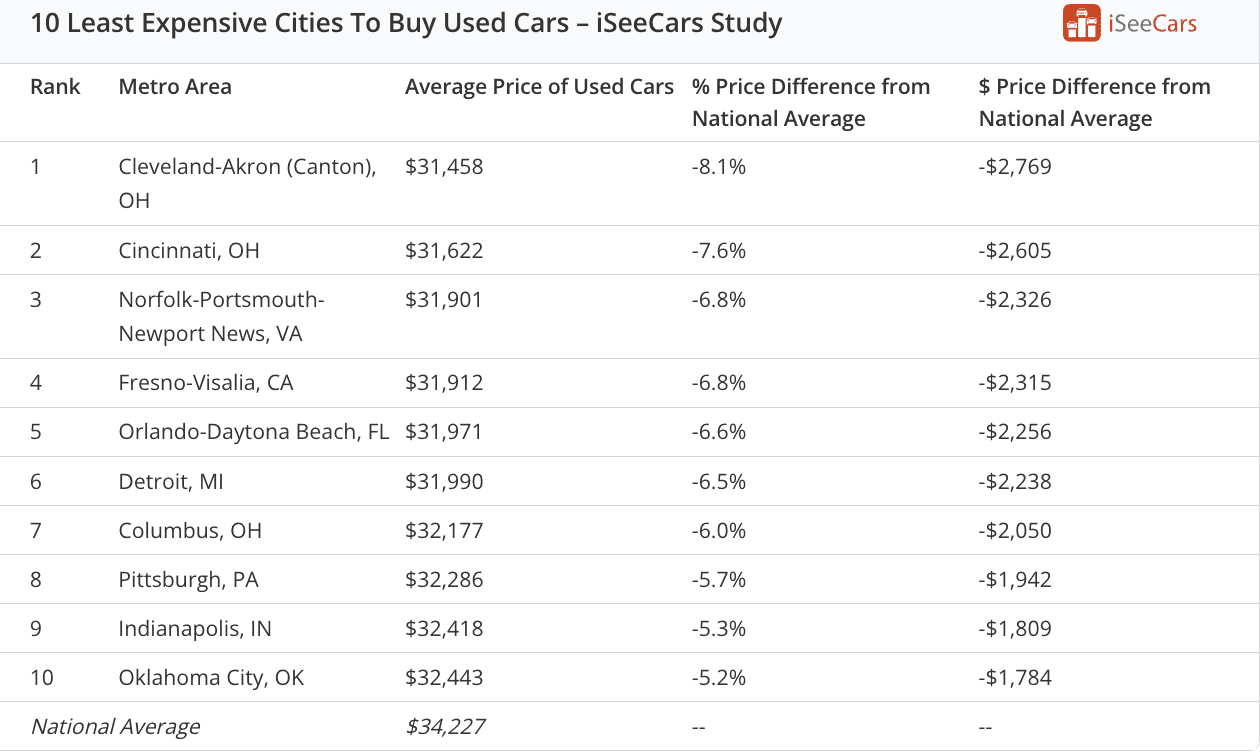 Top 10 most expensive vehicles:
To save money on their next purchase, used auto buyers in the most expensive markets should consider surrounding cities. Brauer says, "For instance, while West Palm Beach, Florida, has the highest average used car price, Orlando is one of the cheapest cities, less than 200 miles away."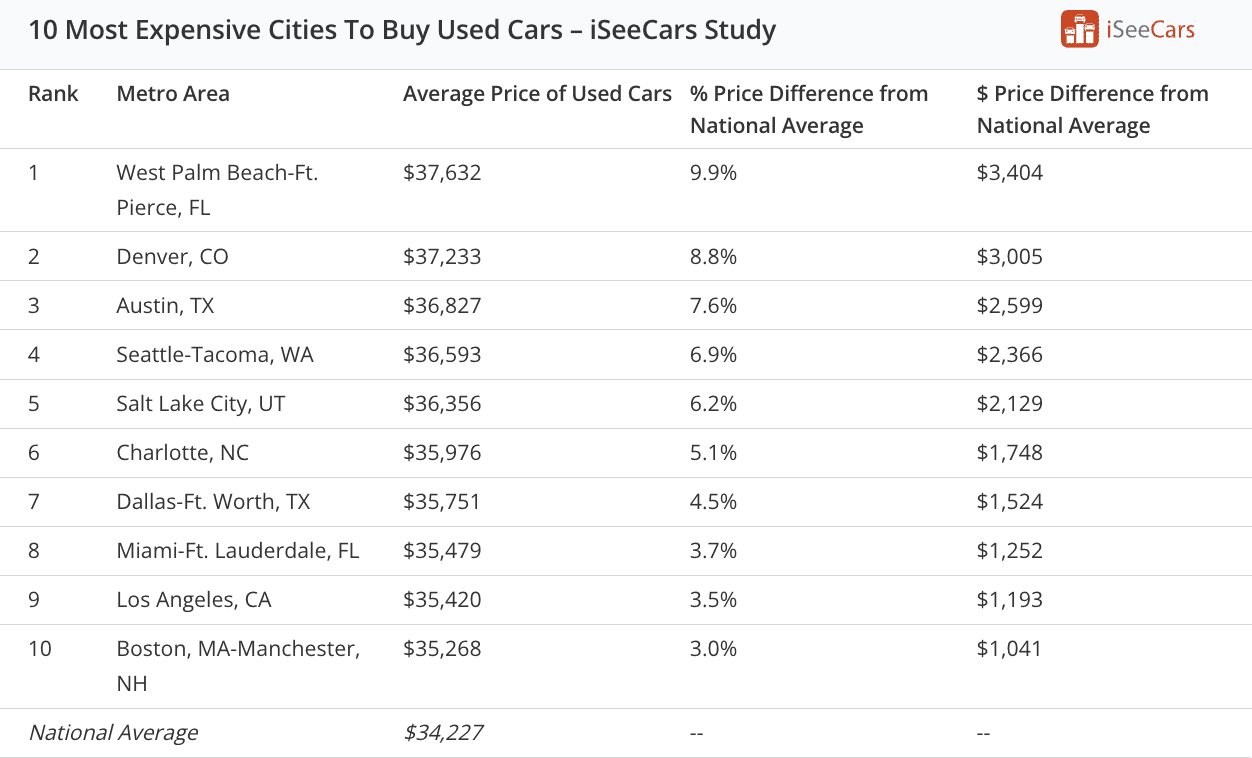 With used car prices hovering around record highs and considerably above pre-COVID levels, used car buyers should search for any opportunity to save money on their next vehicle. Furthermore, the price discrepancy between major U.S. metro areas offers a fantastic chance to increase one's ability to buy used cars in the current market.