Today's Featured Interview: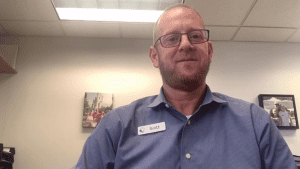 WADA President Scott Cargill on the unique COVID-19 obstacles for rural car dealers
The landlocked state of Wyoming is home to many dealers that have had to, like many across the country, adapt throughout the pandemic. But what does that look like in a less densely populated state? On today's show, we're pleased to welcome Scott Cargill, President of the Wyoming Automobile Dealers Association, Executive Manager of White's Frontier Motors, and a 2021 nominee for TIME's Dealer of the Year to discuss what he is hearing most from dealers and what business looks like throughout the pandemic. Watch the full segment here.
Top Headlines:
Lithia Motors is continuing its run of fall acquisitions. Most recently, the auto retailer announced the acquisition of Sterling Motorcars in Sterling, Virginia. The new acquisition is expected to generate $225 million in annualized revenue. The luxury dealership sells marquee brands such as BMW, Mini, Rolls-Royce, Lamborghini, and McLaren. Lithia's latest purchase expands its reach into the mid-Atlantic market, helping them spread their footprint from coast to coast. The growing retailer is coming off a week in which they acquired nine high-volume dealerships from Keyes Automotive in California and Arizona.
California is reinstalling restrictions as a new outbreak of COVID-19 cases hits the state. This week California Governor Gavin Newsom moved 28 counties back into the purple tier, the most restrictive tier of operations in the state. In total, 41 counties in the state are currently under the most restrictive protocol for operations. As most dealers in the state operate under these new restrictions, the California New Car Dealers Association informed their dealers in the purple tier that they must operate at 25% indoor capacity. The association also said that dealers could expect even more restrictions from state and local governments in the near future.
Used-vehicle inventory and values are on the rise. According to Cox Automotive, the total U.S. supply of unsold used vehicles stood at 2.56 million as of November 2. This is up from 2.35 million last month, putting the days' supply entering November at 52, up from 42 in October. Used-vehicle inventory has been rising modestly in recent weeks, picking up speed at the beginning of this month. Additionally, average used-vehicle listing prices reached a new high of $21,337 this month, up from $19,604 in November of 2019.
Honda is looking to revive the sedan market with a modern twist on a classic nameplate. The automaker revealed the new 2022 Honda Civic in a Twitch streaming event on Tuesday night. The newly designed Civic resembles the current style of the Honda Accord with a sporty edge. The current Civic has been the seventh best-selling vehicle in the U.S. through the first three quarters of 2020. As SUVs and pickup trucks continue to dominate the market, Honda is hopeful the revamped Civic will help the company's sedan models regain some traction in the market. The automaker plans to use the Civic to tap into the growing market of first-time car buyers. Along with the standard Civic, Honda announced that the Civic SI, Type-R, and hatchback models will all be built in the U.S.
News Stories & Opinion:
Used car industry seeing more inventory, all-time high prices
Customers have more choice and dealers have more to offer shoppers in the used car market, according to vAuto Available Inventory. Used cars have become more plentiful in recent weeks on a combination of factors but despite more inventory, the average list price continues to climb. The trend comes as new car sales have rebounded from lows in March to near normal levels, year over year, in September and October nationally as shown by Live Market Data from the CBT News MarketCenter. Those new car sales have alleviated much of the used car pressure – news that is music to franchised and independent dealers' ears alike. Read More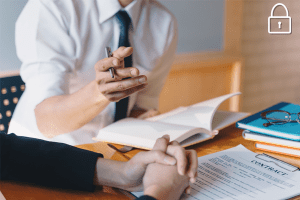 Six Ways to Create More Productive Dealership Staff Meetings
Have you ever received a notification for a staff meeting and dreaded the event? You knew the meeting would take you away from other projects, and would likely be unproductive. Now, you are in charge of helping to set up these meetings and are finding it hard to meet your objectives and engage your staff. Well, you aren't alone. Many feel that meetings are not worth the hassle. Individuals are said to be attending roughly 62 meetings a month, and workers are approximately spending 31 hours a month on unproductive meetings. Read More
---
Did you enjoy today's automotive newscast? Please share your thoughts, comments, or questions regarding this topic with host Jim Fitzpatrick at jfitzpatrick@cbtnews.com.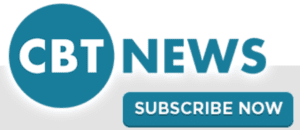 Be sure to follow us on Facebook and Twitter to stay up to date or catch-up on all of our podcasts on demand.
While you're here, don't forget to subscribe to our email newsletter for all the latest auto industry news from CBT News.