Today's Featured Interview: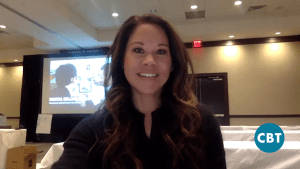 Jennifer Suzuki on the value of adapting to a digital sales process
Since the onset of the COVID-19 pandemic, sales teams have had to reshape their existing strategies to keep up in the digital landscape. Online retailing has accelerated to new heights and dealers are finding new and innovative ways to reach customers digitally. Joining us today to talk about the digital shift and what sales teams should be doing to adapt is Jennifer Suzuki, acclaimed sales trainer and president of e-Dealer Solutions. Watch the full segment here.
Top Headlines:
150 General Motors dealers have decided to part ways with Cadillac. GM recently gave Cadillac dealers the choice to accept a buyout offer to exit the brand or to spend nearly $200,000 on dealership upgrades to prep for selling EVs. Of Cadillac's 880 U.S. dealerships, 17% of dealers decided to take the buyout according to a source close to the situation. Most dealers who dropped the brand also owned one or more of GM's brands, including Chevrolet, Buick, or GMC, and were only selling a few Cadillacs a month.
Nissan joins a growing list of automakers who are withdrawing from the Trump administration's ongoing legal battle with California. The automaker made the announcement on Friday, saying that the company is, "confident that productive conversations among the auto industry, the Biden administration, and California can deliver a common-sense set of national standards that increases efficiency and meets the needs of all American drivers." In the past, Nissan has said that it believes that the federal government should set the standard for emissions. However as the Biden administration prepares to take office, Nissan is following in the footsteps of General Motors and dropping their involvement in the litigation.
With the used-car market booming, Honda is looking to grab a bigger share of the business away from retailers such as CarMax or Carvana. The company is preparing to expand its non-CPO used-car business, where more than three million Hondas change hands annually. While Honda has had tremendous success with its CPO programs, the new program will target Honda models that have been in use for as much as a decade. This will help the automaker target consumers with more limited budgets, especially young or first-time car buyers. Honda is hopeful the program will keep its dealer network healthy while also building customer loyalty with a new audience of car buyers.
The Ford Bronco is delaying its launch until the summer of 2021 due to supply issues caused by COVID-19. While the delay is not ideal for the automaker's most highly-anticipated launch, many industry experts and Ford dealers believe it will work out better for Ford to delay the launch now than potentially face nagging quality issues in the future. Ordering for reservation holders will now begin in mid-January rather than its original plan to begin on Monday of this week. Ford declined to share further details about the supply issues or where they're occurring.
News & Opinion: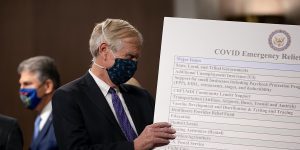 Congress rules out second round of direct-payment stimulus checks
A new aid package is being hammered out in Congress but a second stimulus check will not be distributed to the majority of Americans. As talks continued on Sunday, the issue of direct-payment stimulus checks became a linchpin for the deal. Illinois Democratic Senator Dick Durbin said that the only path to a deal appeared to be dropping the checks and while assuring small business aid and renters' assistance. Durbin said, "The $1,200 check, it cost we believe nationally $300 billion to give you an idea. The Democrats have always wanted a larger number, but we were told we couldn't get anything through the Republicans, except this $900 billion level." Read More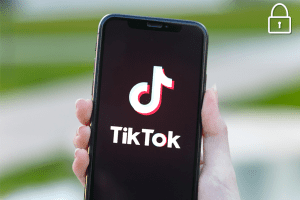 The Rise of TikTok: Is It Worth the Investment at Your Dealership?
Every five years, a new social media platform seems to hit the scene. With it always comes this question: "Should we get on (insert new social media platform)?" It is a smart question to ask. While it is always a good idea to be open to new ways to market your dealership, you need to balance the cost with the potential reward. Your dealership may have done this with Pinterest, Instagram, and even Snapchat. Nevertheless, we have a new platform to consider: TikTok. It is the heir-apparent to Vine, and it is catching the attention of many—especially Gen Z. Read More
---
Did you enjoy today's automotive newscast? Please share your thoughts, comments, or questions regarding this topic with host Jim Fitzpatrick at jfitzpatrick@cbtnews.com.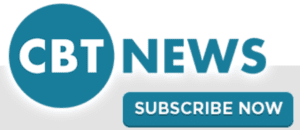 Be sure to follow us on Facebook and Twitter to stay up to date or catch-up on all of our podcasts on demand.
While you're here, don't forget to subscribe to our email newsletter for all the latest auto industry news from CBT News.