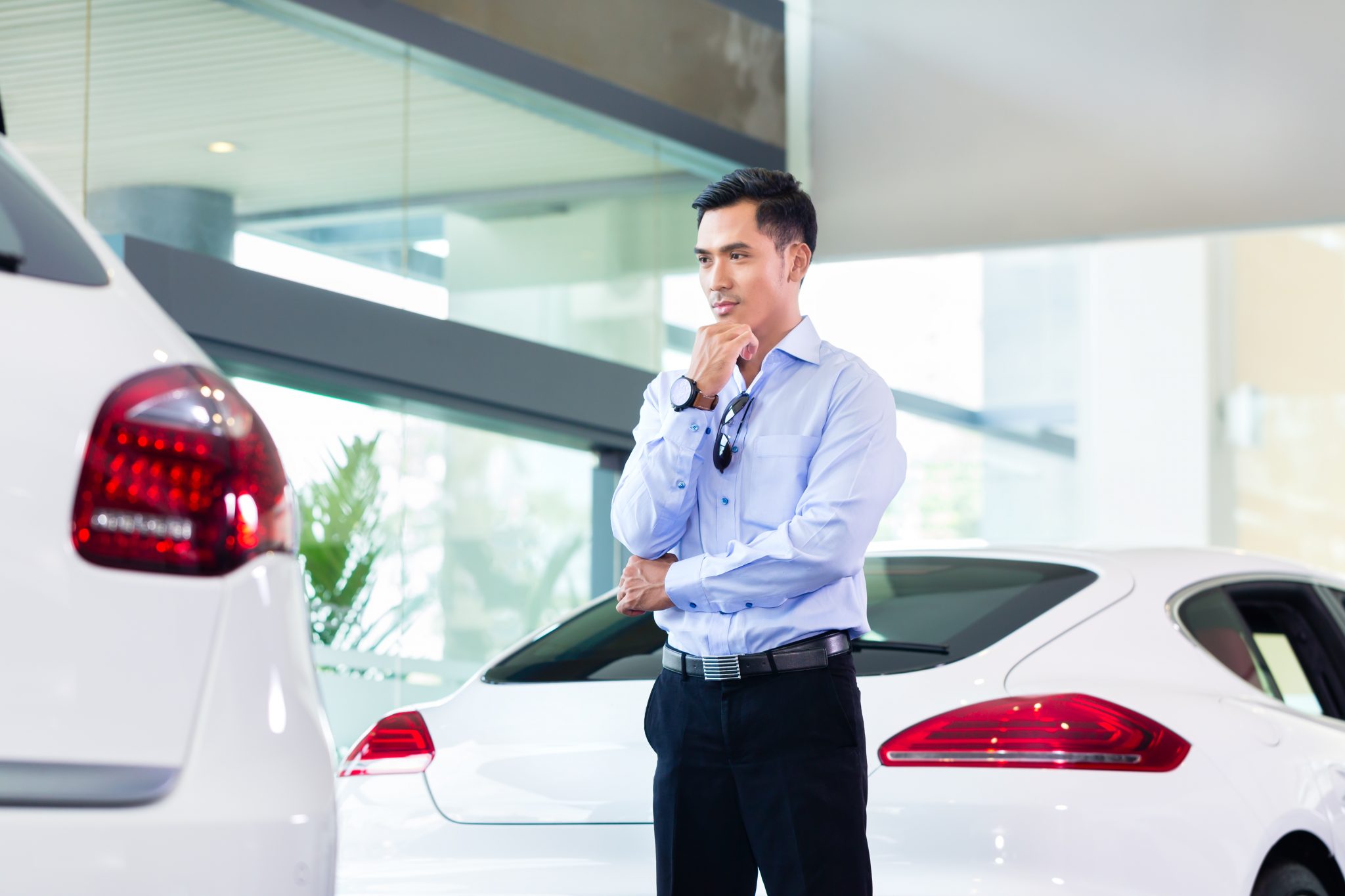 What do you think of when you hear the word disaster? There are natural disasters, of course, that you may get some warning for: storms, floods and fire. Then there are disasters that happen with no warning: a power surge from a lightning strike, a sprinkler system short circuiting and turning on or even just a server crashing.
These things happen and as much as you believe they will never happen to you, they do happen and your dealership could be next. There's no question that a disaster can negatively impact your business. The real question is, can your dealership bounce back?
The answer is yes — if you have both a disaster recovery plan and a business continuity plan. A disaster recovery plan is designed to get you back on your feet after an event. A business continuity plan is designed to keep your business operational through the event.
Business Continuity Plans
Of course, if you're hit with a massive flood your inventory may be damaged and your service bays won't be operational. But from a remote location, your employees should still be able to answer and return phone calls. You will also  have access to emails, data and software applications so they can inform customers about what's happening and re-schedule appointments.
These days it's difficult to keep any business operational without your Information Technology (IT) infrastructure. It is literally the backbone that your business runs on, and should be addressed in both types of plans.
Your infrastructure includes your hardware such as PCs, network switches, routers and servers; and also your Internet connections, phone system, security and data backup solutions.
In the event of a disaster, if your hardware is wiped out there's not a lot you can do except replace it. Replacing hardware is relatively quick and painless. What's painful is when all customer communication is shut down for days, or important data has been lost, or employees can't get any work done because they don't have access to applications.
Yet, all these issues are 100 percent preventable if you have a business continuity plan. If your dealership doesn't have one, you may want to put this near the top of your to-do list. Make sure your plan addresses the following:
1) Identify services you want to continue in the event of disaster
A disaster does not necessarily mean every aspect of your business has to be shut down. Even if you temporarily can't sell or service cars, you can still process paperwork and close out the week or month. Your BDC, sales and service staff can communicate with customers. Identify the services you want to continue in the event of disaster and detail how your employees will offer these services.
2) Employee responsibilities
When disaster occurs, the last thing you want to do is waste time trying to contact employees and figuring out who should do what. All responsibilities should be mapped out ahead of time. Who notifies whom? Who is responsible for evacuating the building and making sure everyone is out? Who activates the back-up servers?
If there's a flood, everyone should know to stay out of the water because there is a serious danger of electrocution. Someone needs to contact the fire department or power company to safely disconnect your location from the power grid (never attempt to shut off your own power in a flood). All employees should have appropriate contact numbers programmed into their cell phones as well as a hard copy of key contacts and phone numbers at home. Include vendor and supplier contact information as well.
3) Online backups
How often is the data on your employees' computers backed up? Is the data backed up to a duplicate server or the cloud? Ideally your employees' PCs are backed up daily to a server in the cloud. In the event of flood or fire, a backup server located in or near your dealership may also get destroyed.
Many dealers may believe that because their DMS, CRM and other software vendors back up their data, they don't need to worry about it. But what about documents stored on individual PCs, such as spreadsheets, supplier contracts, pay plans, accounting reports and other documents?
Additionally, you want to make sure that your DMS and CRM vendors are backing up your data to the cloud, and not a duplicate server in your own building or nearby location.
If you want your employees to have access to their emails after a disaster (which I'm sure they'd appreciate), be sure to have your email server backed up to the cloud as well.
4) Inventory
Keep updated lists of your inventory. Not just your vehicles, shop equipment, parts and furniture but all your IT equipment including computers, routers, servers, switches and more.
5) Recovery location
If your dealership was completely destroyed in a fire or flood, where will your employees work during re-building? Do you have another dealership nearby that can house some employees? Will you put a pre-fab modular building in your location? Can some employees work from home? Ideally this is all decided in advance so your plan can be executed immediately. Every hour of downtime that's wasted with after-the-fact decision-making is lost revenue.
6) Internet connections
Every dealership should have a primary and redundant connection with two different providers. If both providers' connections are out, it's possible to use cellular connections for the Internet, if you have the capacity.
7) Phone
Whether or not your phone system stays operational the day of or after a disaster depends a lot on what type of system you have. If you have an older PBX that gets damaged you may have to replace the hardware; but more importantly, it could take significant time to reconfigure circuits, extensions and call flow. Many older systems don't have the same potential for backups or redundancy that newer systems come with. Additionally, quite often support contracts are not maintained or don't offer the quick replacement that a newer supported system can.
 If your dealership is a single-point store and has an older PBX, you may be able to work with your carrier and/or PBX vendor to configure your voice lines to forward to an answering service or cell number in the event of an emergency. 
If you have a newer supported phone system from a manufacturer like ShoreTel or Cisco, they offer more options for resilience and quick recovery. Support contracts are usually available to have replacement parts on site as fast as two hours. They can also feature completely redundant hardware so that, if one piece of the system goes down, another picks it up.
If you have multiple locations, these system can be programmed to seamlessly route calls to another site and allow users to install applications on their smartphones to use the system from anywhere on the planet. These options can allow for zero loss of service, quicker recovery, and minimize lost revenue from business disruption.
In today's world a healthy IT infrastructure is mission-critical for business operations. Even small problems can cause hours of lost productivity and associated revenue. Having a contingent plan for every part of your IT network is critical.
Once you have your business continuity plan in place, make sure all your employees have a copy and know their responsibilities. Then it's time to test the plan. Conduct an emergency drill. Identify weak areas in the plan and fix them.
Everyone hopes that disaster will never strike, but unfortunately it does. If your dealership is hit, be prepared to stay operational and bounce back with a business continuity plan.