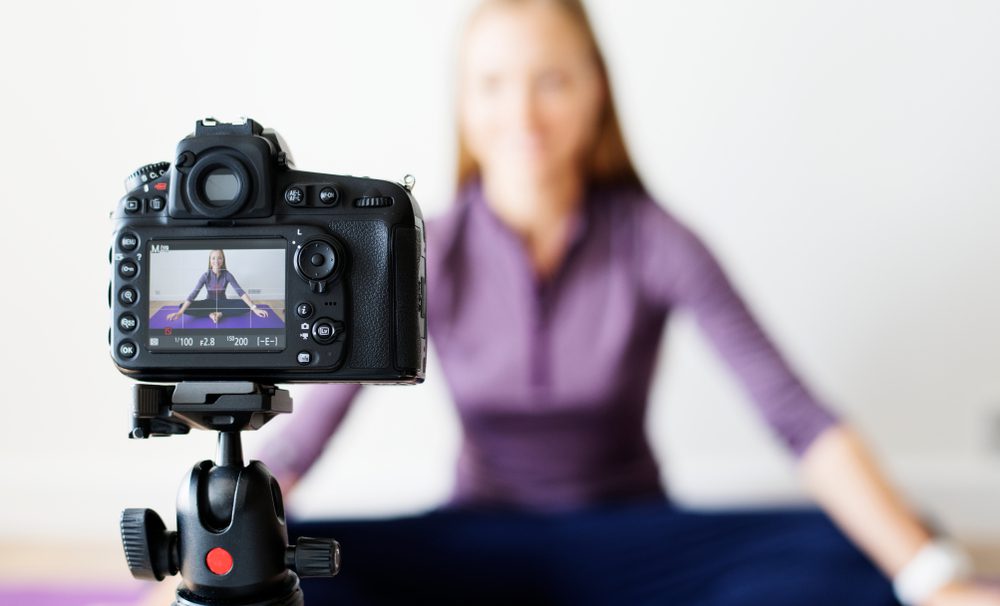 Marketing and automotive retail is an increasingly omnichannel atmosphere, with videos being an essential and potent tool. Around 90% of consumers state that watching a video of a product plays an important factor during their decision-making process. As stated by Dr. James McQuivey, a Forrester researcher, a video is worth 1.8 million words.
Video marketing is not new. But, the type of video content now available has changed drastically over the years. What worked in previous years, might not work so well now. Video marketing makes it easier for automotive dealerships in terms of advertising, while also being great for boosting profits.
Currently, YouTube reaches over 92% of the U.S. mobile population who are planning on purchasing a vehicle in the following six months. It's also predicted that video will make up 82% of all internet traffic by 2021.
As stated by Benny Mazzier, Managing Partner of Marketing Solutions STL, 75% of automotive shoppers state that videos influenced their shopping habits and 97% of autoshoppers performed an action after watching a video.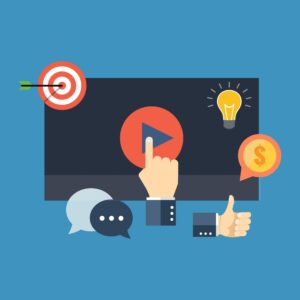 Why Are Videos Beneficial?
But, how can your dealership benefit from video marketing? Here are the five best reasons why investing in video marketing is worthwhile for your dealership.
Social Media Sees Organic Growth

. As you're probably going to be sharing videos across your various platforms, you are sure to see an organic growth that will inevitably boost your brand image. Thus, further helping you to reach a wider audience and allowing you to gain credibility.

Improve Website SEO

. Videos can help to greatly improve your website SEO. With the right keywords and descriptions, your videos have the capability of contributing to the strength of your SEO; leading to the end result, which is sure to boost your ranking on Google.

Increase Engagement

. People are always sharing their opinions through the comment section, which helps to increase your engagement per post. Videos are essentially talking points, especially when it's about a car. Videos are more likely to boost engagement to grow your social media and website.

Audience Knowledge About Your Vehicles

. Watching a video can help your target audience learn more about the vehicles that you're selling along with their capabilities. In the video, you can showcase, the features, speeds, or even just how it sounds. A picture often does justice to a vehicle, but a guided video tour is incomparable.

Gives A Clear Picture

. Watching a video that's going around a car or explaining something gives audiences a clearer picture of what's being offered. The best way to get someone interested in what you're selling is to show them. A detailed video gives potential buyers the opportunity to see what a car is like before even having to visit a dealership.
The Best Strategies
There many ways to create a good and effective video for your automotive dealership. The goal you're aiming for and the approach you take will affect the video itself. So below are a few things to keep in mind when doing so.
Who Is The Video Aimed At?
The first step is to decide who you want to target with the video. In most cases, you'll be targeting your target audience, but for the sale of building your brand name and exposure, your audience could be anyone from the first time, new buyers to people looking to sell their current vehicles.  A comprehensive sales marketing strategy will help you to get a clear target for who to aim for.
What Is The Purpose Of The Video?
The perfect car sales marketing strategy is more than just about selling vehicles. It's often more about highlighting the best selling features of a vehicle. Without having a purpose, the video will become jumbled and structure-less, which will make confusing content that will inevitably be pointless.
Who Will Film And/Or Edit it?
Filming and editing are two separate things in the process, but it's important to know who will do both parts? It's completely possible to shoot the entire video on your smartphone or you can go the costlier route and hire a professional to do so. Regardless of how you film it, it's then important to edit the video properly. Cut out the unimportant stuff to keep it short, too the point, informative, and effective, which is a tricky balance but garners great rewards.
Will The Production Be Worth Your Time And Effort?
If you decide to hire a professional individual or company to help to create the video, then it definitely should be worth your time. When you're spending a decent amount of money for the creation of a video, you should ensure that you're doing it for all the right reasons. If you only have one vehicle of the model you're filming, it's probably not worth your time or money to create a video advertisement. So choose your purpose for the video well to execute it well.
Check And Then Double Check
Getting your facts straight is essential in all types of marketing, but even more so in a video. In other forms of marketing, such as text or a picture, it's easier to change a detail. But with video, the entire process is lengthier which makes it difficult to go back in to change one little thing. So, it's best to just ensure that everything is correct by checking it multiple times and getting others to check it too, just to make sure everything is good.
After you've created the video, now it's time for you to use it effectively and efficiently. You'll need to decide where to post it. Will be on your website as an informational, education video or will it be a short-format video best suited for social media, like Instagram, Facebook, and Twitter.
The success of your video marketing campaign can rely heavily on the placement of your video. In certain cases (or platforms) you might need to shorten the length of the video to keep up with the terms, such as on Instagram. You should also have a call to action, which can be as simple or as elaborate as you want it to be.
Using videos as a part of your marketing campaign strategy is a great way to boost your overall profits and sales. Though it does take a fair bit of time, skill, and effort, it's well worth all the effort with the rewards that it provides.