Welcome to this episode of The Friday 5 with Steve Greenfield, Founder and CEO of Automotive Ventures, an auto technology advisory firm that helps entrepreneurs raise money and maximize the value of their companies.
First up, I am excited to announce that my new book, The Future of Automotive Retail has finally been published. 
The book is my attempt to provide the industry with a framework for the various threats and opportunities that are swirling and offer some practical advice on how best to navigate the next 5 to 10 years. 
In the book, I make the argument that our industry is going to see more change in the next 10 years than it's experienced in the past 100.
You can find the new book on Amazon or just go to FutureofAutomotiveRetail.com. 
If you get a chance to read it, drop me a line and let me know what you think at steve@automotiveventures.com. I'd love to discuss it with you.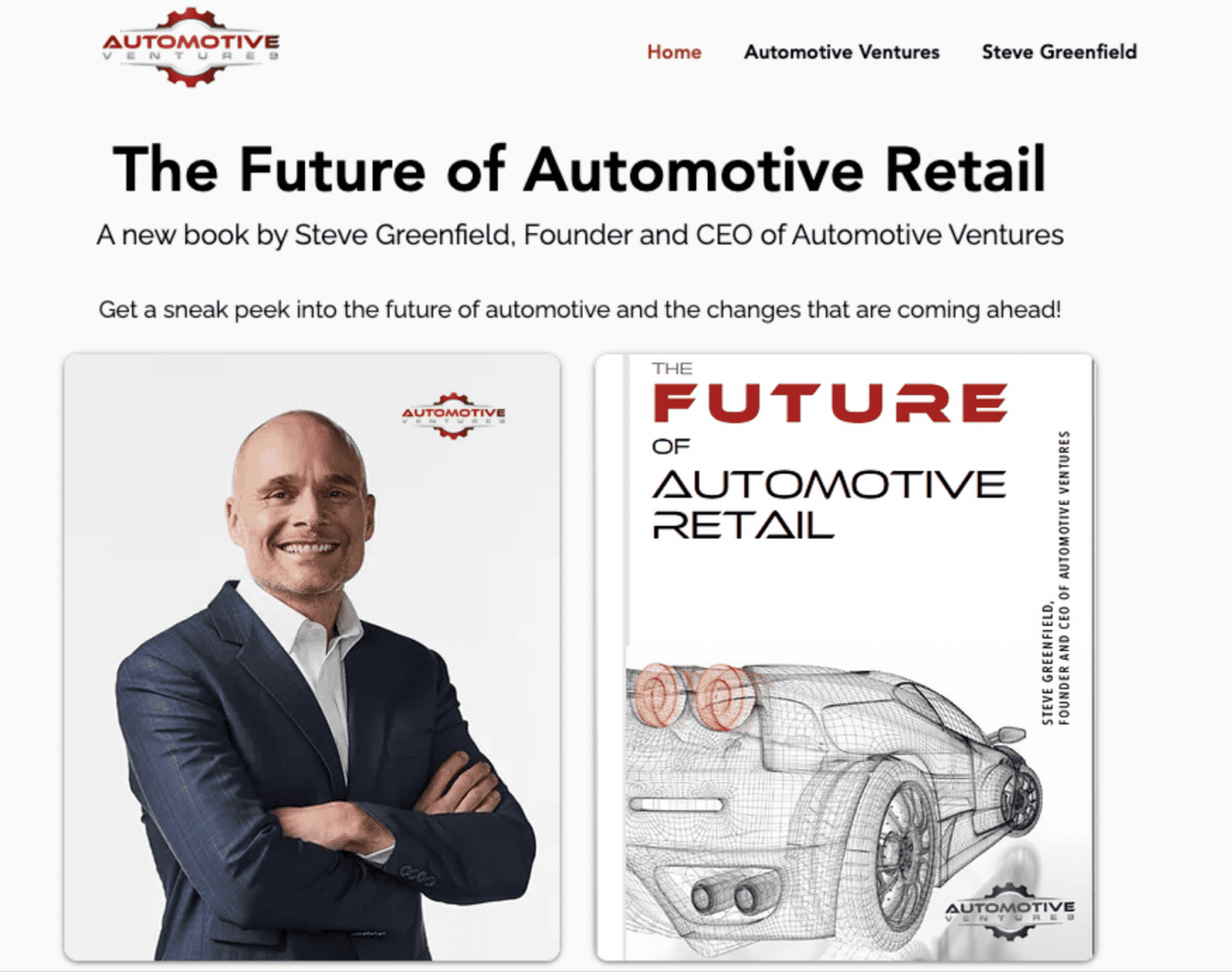 Earlier this week I posted an article to LinkedIn regarding Carvana that elicited a lot of comments and reposts, so I thought I would spend a little time today discussing developments and implications. 
In the article from The AIM Group, it was reported that Carvana's initiative posting inventory from other dealers on its retail site seems to be getting traction. As we've discussed a number of times here on the Friday 5, Carvana has been experimenting for a couple of years with listing cars physically located on other dealership lots that they don't own themselves. They've called this "Marketplace" inventory. 
Marketplace inventory grew slowly – from less than 1% of the total cars available for retail purchase at Carvana in the second quarter of 2020 to just over 4% at the end of 2021.
Well, they seem to be finally getting some traction. According to the AIM Group article, listings from non-Carvana dealers now account for more than 13% of the cars made available to retail on Carvana.com in the second quarter of 2022.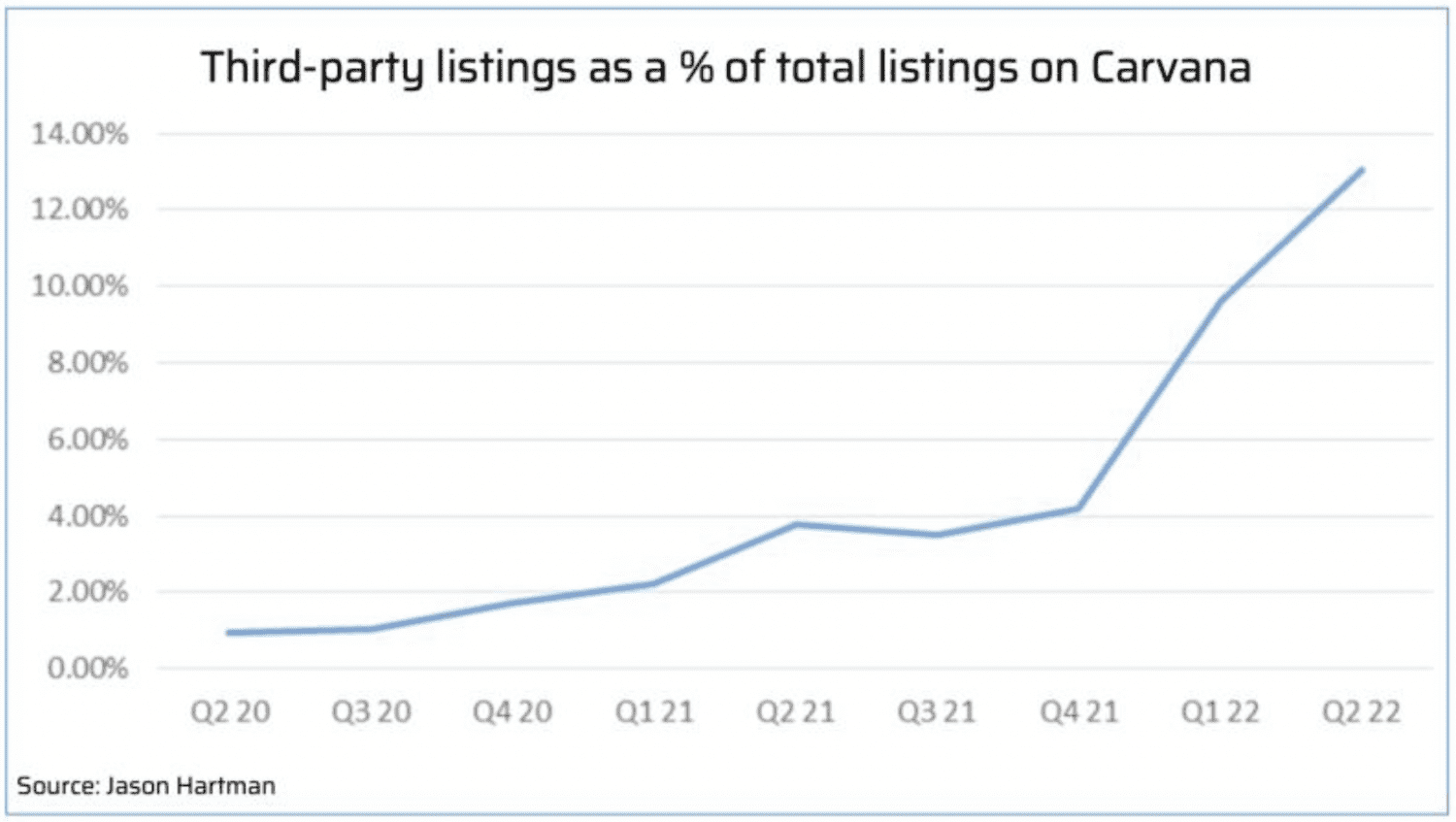 As Carvana convinces more dealers to list their vehicles on Carvana.com, we're witnessing an evolution of their business model from being an online seller of used cars into more of a listing marketplace. 
In parallel, I expect that we'll start to see more rental cars start show up on Carvana.com, which I suspect is part of their strategy behind acquiring the 56 ADESA physical auction locations earlier this year. Going forward, Carvana will be able to give vehicle sellers, be they dealers or commercial sellers, the option of achieving retail prices, if they're willing to sell the vehicles on Carvana.com.
I'll continue to keep my eyes out for new developments as Carvana evolves the business model into more of a marketplace, and I'll be sure to report back here on the Friday Five as further developments emerge. 
Also this week, AutoNation agreed to buy CIG Financial, an auto finance company based in Irvine, California, for $85 million and assumption of certain liabilities, a portion of which will be repaid at closing.
AutoNation expects to close the transaction in 90 days.
CEO Mike Manley had signaled to Wall Street that AutoNation was in the hunt for a captive finance company, and would strike soon. And he was good to his word!
Owning a captive finance company seems to be a popular theme for the publics.
CarMax has its own with CarMax Auto Finance. 
Lithia has its own with Driveway Finance Corp. 
In February this year, Vroom completed their acquisition of United Auto Credit Corporation. 
And many of the other publics have communicated their interest in either acquiring or launching their own captive in-house.
Roger Penske has said on an earnings call that they may consider the same.
Asbury Automotive Group closed on finance-and-insurance product provider Total Care Auto in December but does not yet have a captive finance company. 
Digital player SHIFT has also said they may potentially launch a captive finance company before the end of the year.
So why the interest from all of these industry players in launching or acquiring their own Captive Finance companies?
It's really to help with their non-prime used car businesses. Dealership captive finance companies can help dealers fund loans to midprime and subprime customers on used vehicles.
It would be too difficult to compete against large banks and credit unions on rates for low-risk prime borrowers, and subprime borrowers are largely priced out of the new-vehicle market.
Controlling their own destiny when it comes to financing used vehicles should deliver a higher approval rate for consumers and more profit per car. As long as the risk is managed appropriately. 
The acquisition of CIG Financial brings 160 new employees to AutoNation, who currently employs 22,200 full- and part-time workers.
In business 38 years, CIG Financial specializes in auto lending and personalized transportation services.
CIG originated about $195 million of loans last year, about 12,000 loans. They have an existing large network of primarily independent dealerships, about 80 of which are independent.
This week's news will likely dislodge and accelerate other public dealer discussions about acquiring their own captive finance companies. We'll keep an eye on this trend and report back.
Companies to watch
Every week we highlight interesting companies in the automotive technology space to keep an eye on. If you read my monthly industry Intel Report, I showcase a few companies each month, and we take the opportunity here on the Friday Five to share some of those companies each week with you.
Electric Era engineers the world's most advanced storage systems for EV fast charging stations. They were founded to make EV fast charging ubiquitous and affordable.
Their power-dense storage system and load prediction platform support a smarter and faster-charging experience.
The reason that I love Electric Era is because power and distribution capacity constraints make it challenging to provide a cost-effective and quality experience around vehicle charging. And this problem will only grow with more EVs coming and demands on the grid. 
Electric Era has engineered their storage solution for EV fast charging as an intelligent system for managing peak loads. The system adaptively predicts load, monitors utility tariffs, and manages load to create the optimal and most economical charging station experience.
PowerNode acts as an energy buffer for your charging station power consumption. It quickly discharges to support increased charging demand and lowers your consumption from the grid, providing continuously operational onsite storage. That means a higher level of charging sessions per day and at a lower cost.
You can check out Electric Era at ElectricEraTechnolgies.com.
——————-
So that's your weekly Friday 5, a quick wrap-up of the big deals in the automotive technology space over the past week.
If you're an early-stage automotive technology entrepreneur looking to raise money, or an entrepreneur who is trying to decide whether and when they should raise money or sell their business, I'd love to speak with you.
Thank you for tuning into CBT News for this week's Friday Five, and we'll see you next week!
---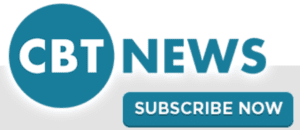 Did you enjoy this episode of the Friday 5? Please share your thoughts, comments, or questions regarding this topic by submitting a letter to the editor here, or connect with us at newsroom@cbtnews.com.
Be sure to follow us on Facebook, LinkedIn, and TikTok to stay up to date.
While you're here, don't forget to subscribe to our email newsletter for all the latest auto industry news from CBT News.