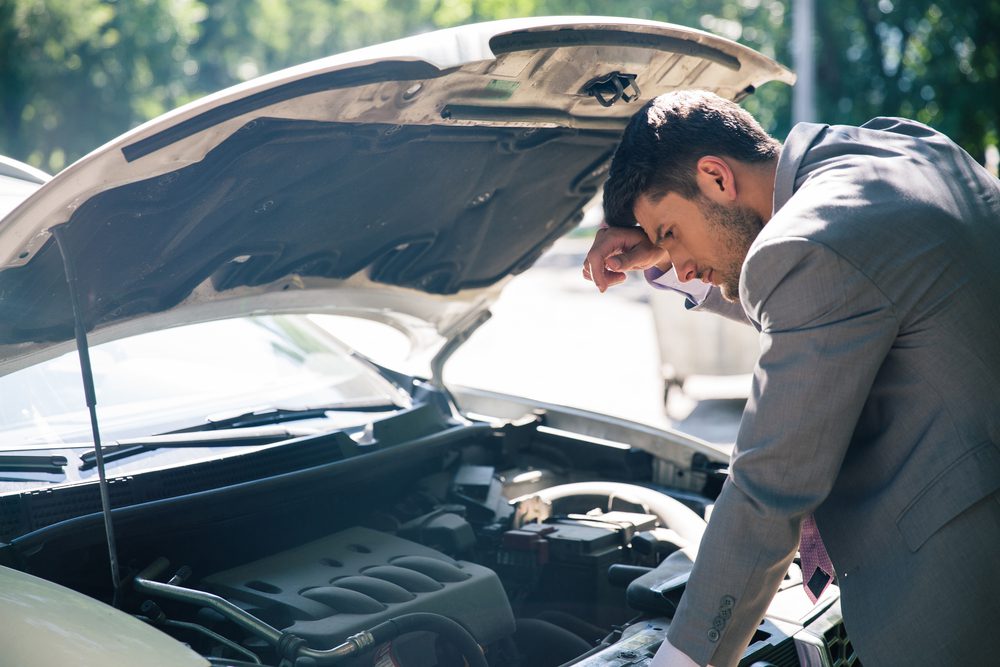 Drivers who experience a Check Engine light lose trust in their vehicle. But due to the pandemic, many vehicle owners have held onto their cars for longer than normal due to economic uncertainty, meaning more vehicles of extended ages are on the road. According to the 2021 CarMD Vehicle Health Index, Check Engine light issues are primarily due to lack of maintenance and servicing that lead to catalytic converter failures as well as other emissions-related components.
Catalytic converter replacement averages $1,383 per repair using OEM parts, according to the Vehicle Health Index, followed by substantially less expensive components such as oxygen sensors, ignition coils and spark plugs, and mass airflow sensors.
It isn't news to service department personnel that emissions components are the most common Check Engine-related repairs, but a failed catalytic converter almost always comes as a shock to the customer. Such a large repair can lead to customers selling or trading in their vehicle elsewhere, and it almost certainly has an effect on brand loyalty.
However, CarMD is quick to identify that it's older vehicles that account for most emissions repairs, averaging the 2007 model year. By this time in ownership, it's far less common that dealers will still be servicing the vehicle, much less be able to sell the OEM component for the repair due to cost.
Deeper than just the warning light
By the time a customer is addressing an illuminated Check Engine light, there are often other issues that have been neglected. David Rich, CarMD technical director, said, "We don't want people to panic when they hear that catalytic converters are the most common repair. It's important to remember that while catalytic converters are costly, they don't typically fail unless maintenance and other repairs like as a faulty oxygen sensor or ignition coil are ignored, or a vehicle has high mileage."
For dealerships and repair shops, it emphasizes the importance of keeping customers' vehicles up to date with maintenance and minor repairs, and educating the customer on the benefits is just as crucial.
Educate customers about maintenance
Busy service advisors often take the shortest, most direct approach to recommending maintenance and repairs, but it can leave gaps that presume customer knowledge. Since car owners are still hesitant to trust dealers who are always trying to sell something, the feature-benefit method is always good to use, even when a customer seems to comprehend.
For maintenance that can seem unnecessary or expensive with little initial reward for the owner – a maintenance spark plug replacement, for example – one method would be to detail that it will keep the engine running powerfully and avoid emissions-related failures.
Employ visuals
When selling anything, a visual aid can help the audience recall information as much as three times longer. For some repairs, presenting a comparative new-versus-old part could be the impetus for a positive decision. Showing how worn-out spark plugs get in 100,000 miles compared to a new one can make the sale so much easier.
Incentivize service for legacy owners
Industry-wide, it's acknowledged that owners of older vehicles spend less to maintain and repair their car. How can dealers capture the valuable business for owners of legacy models or high-mileage vehicles? Provide incentives to use the dealership's expertise and high-quality but economical service department.
Service departments can advertise the brand's economy parts line and offer discounted rates for vehicles over a certain age or mileage. Advertise comparative service and parts prices. And drive home the fact that dealerships have experienced, specialized technicians for much the same price of labor as any other quality repair shop.
Although most service departments don't focus efforts on car owners with older vehicles or high mileage, it doesn't have to require a major investment in marketing to bring that business in. And once they're in the door, the likelihood they buy their next vehicle from your store down the line is much higher.
---
Did you enjoy this article from Jason Unrau? Read other articles on CBT News here. Please share your thoughts, comments, or questions regarding this topic by submitting a letter to the editor here, or connect with us at newsroom@cbtnews.com.
Be sure to follow us on Facebook and Twitter to stay up to date or catch-up on all of our podcasts on demand.
While you're here, don't forget to subscribe to our email newsletter for all the latest auto industry news from CBT News.