Welcome to this episode of The Friday 5 with Steve Greenfield, Founder and CEO of Automotive Ventures, an auto technology advisory firm that helps entrepreneurs raise money and maximize the value of their companies.
First up this week, Volkswagen AG is in advanced discussions with Porsche Holdings, the group's largest shareholder, about a potential IPO of the sports car brand and the two have negotiated a framework agreement as the basis for preparing such a step.
The conclusion of an agreement must be approved by the management board and supervisory board, and a final decision had not yet been taken.
Porsche SE confirmed in a separate statement it was in discussion with VW about an IPO.
Speculation about a Porsche listing, which could be a record-breaking IPO as large as $100 billion dollars, has lifted hopes on the stock market several times over the past year, but no decision has been made due to a complex stakeholder set-up.
We'll keep you informed as this story unfolds over the remainder of the year.
Next up, ACV Auctions has acquired Drivably, reinforcing its continued focus on helping dealers appraise and source consumers more effectively.
Drivably, founded in 2018, empowers dealers to engage with consumers interested in selling their vehicles. The combination of Drivably's dedicated engagement tools with ACV's proprietary condition-adjusted machine learning-powered pricing engine creates a compelling solution for dealers to source consumer inventory.
Drivably's co-founders, Tyler Hall and Andrew Sweet, will continue with ACV in leadership positions focusing on growing the Drivably business and product capabilities within the ACV network of brands.
Congratulations to the Drivably team.
And for the final deal of the week, Ares Management is acquiring Capital Automotive, a net-leasing business for car dealerships, from Brookfield Property Partners.
The transaction, valued at $3.8 billion dollars, closes a deal that has been in the works for two years. Last September, Ares announced it would be accelerating its net-lease investments and offerings.
Founded in 1998 as Capital Automotive Real Estate Services, the company provides financing options to business operators based in the U.S. and Canada that need support for facility renovations, upgrades and expansions.
The McLean, Virginia-based firm has a portfolio of more than 250 real estate assets through long-term triple net leases. According to its website, the landlord for automotive dealerships has completed more than $6 billion dollars in property acquisitions since its inception.
Congratulations goes out to Capital Automotive President and CEO Jay Ferriero and SVP and Director of Acquisitions Dan Garces.
Companies To Watch
Every week we highlight interesting companies in the automotive technology space to keep an eye on. If you read my monthly industry Intel Report, I showcase a few companies each month, and we take the opportunity here on the Friday Five to share some of those companies each week with you.
Today, we have two companies to watch: DriveU.auto and Pionix
Our first Company to watch this week is DriveU.auto.
The DriveU.auto connectivity platform enables safe teleoperation of autonomous vehicles using cellular bonding and dynamic encoding.
DriveU.auto's platform is already deployed and used live on public roads. It provides high speed, low latency, and ultra-reliable transmission of 4k video, audio streams, high-speed data, and control channels, and is available with hardware, or as a software-only implementation.
The platform's SDK and APIs enable quick and straightforward integration.
DriveU.auto is based on technology developed by LiveU, the world leader in cellular-based field video transmission, deployed by more than 3,000 customers worldwide.
Check out DriveU.auto at www.DriveU.auto
Our second company to watch this week is Pionix.
Pionix provides an open-source software stack called EVerest that is the ultimate solution to improve, optimize, and unify electric vehicle charging infrastructure.
The EVerest solution is their answer to the incompatibility between different charging systems for electric vehicles.
EVerest is the first freely accessible and holistic solution for the booming market of e-mobility. It revolutionizes the inconsistent landscape of e-charging infrastructure.
Automobile manufacturers, developers and operators of commercial charging systems, energy providers and private wallbox users all benefit from using the open-source EVerest software solution.
Check out Pionix at www.pionix.com.
——————-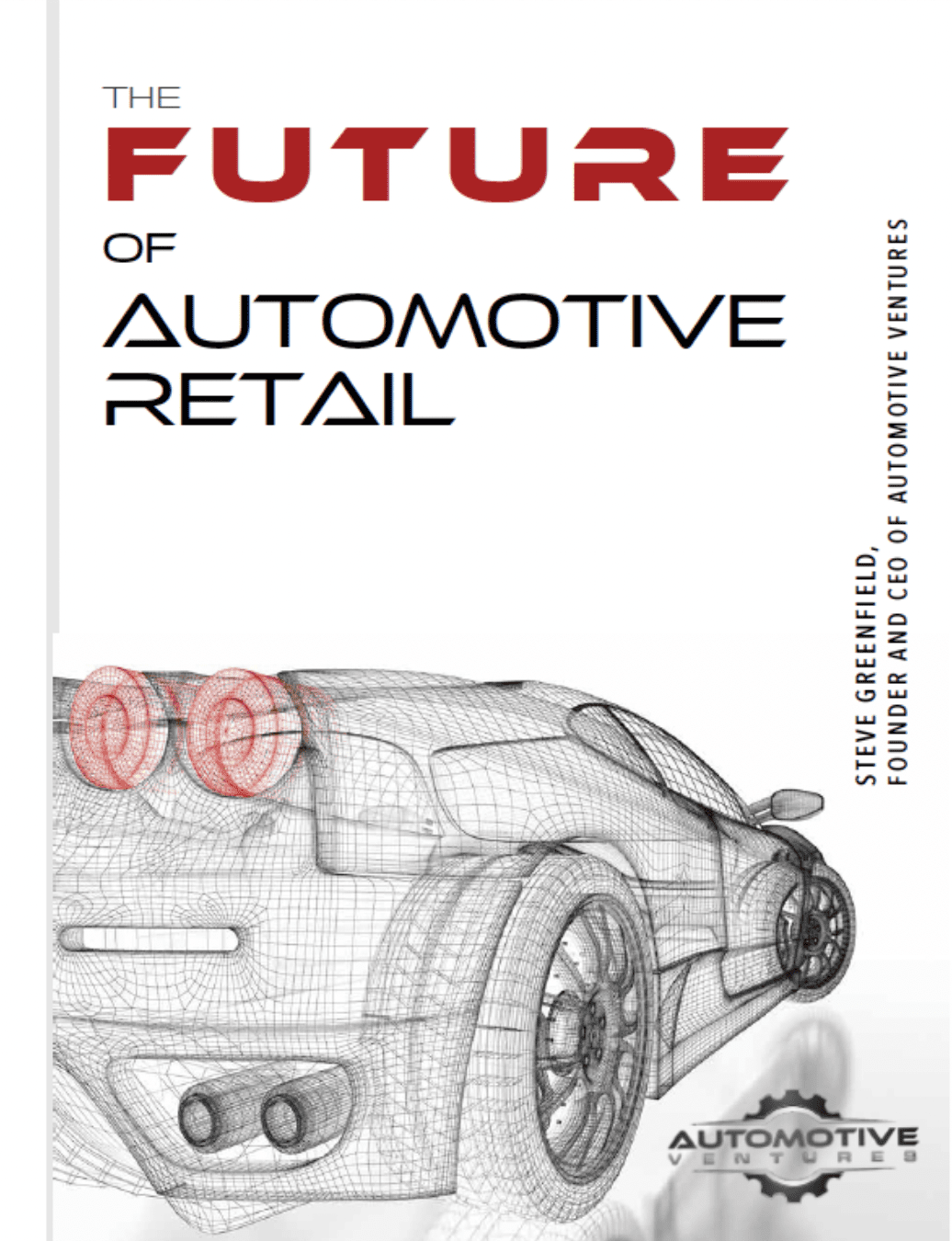 Well, the show must go on, and this week Mike Stanton, the CEO of NADA reiterated that the NADA Conference is still on in Las Vegas in mid-March. I'm looking forward to seeing a number of you out there.
Just ahead of NADA, my new book will be out, titled The Future of Automotive Retail. In the book, I overview the various themes that are most likely to impact auto dealerships' businesses over the next 5 to 10 years, and I attempt to provide some practical advice on how to prepare to weather upcoming disruptive forces.
For all of you who tune in to the Friday Five, I'd be thrilled to send you an advance copy of the book, just click here.
——————-
People often ask me why I'm affiliated with CBT News.
Besides having an outstanding, extremely talented, and hardworking team up here at the studio, I greatly appreciate the valuable role that CBT News plays in the automotive industry.
Every day, I eagerly look forward to my morning email from CBT News to ensure I'm getting the most up-to-date and relevant information on the industry.
I encourage you to tune in to CBT News to ensure that you're getting the automotive news that matters.
——————-
So that's your weekly Friday Five, a quick wrap-up of the big deals in the automotive technology space over the past week.
If you're an early-stage automotive technology entrepreneur looking to raise money, or an entrepreneur who is trying to decide whether and when they should raise money or sell their business, I'd love to speak with you.
Thank You For Tuning into CBT News for this week's Friday Five, and we'll see you next week!
---
Did you enjoy this episode of the Friday 5? Please share your thoughts, comments, or questions regarding this topic by submitting a letter to the editor here, or connect with us at newsroom@cbtnews.com.
Be sure to follow us on Facebook and Twitter to stay up to date or catch-up on all of our podcasts on demand.
While you're here, don't forget to subscribe to our email newsletter for all the latest auto industry news from CBT News.