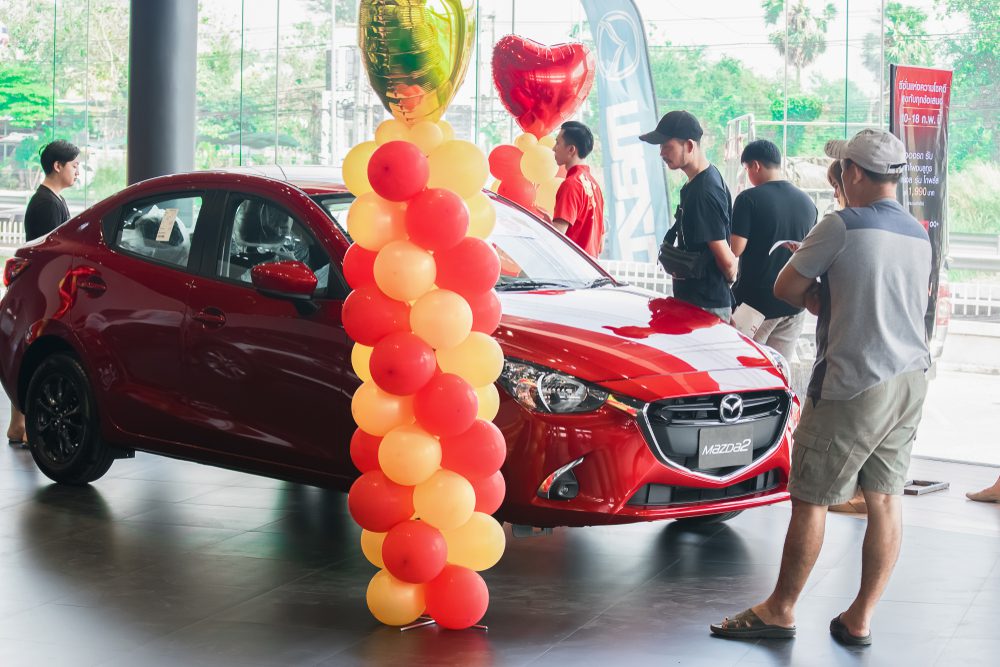 Marketing and advertising your dealership can sometimes get complicated. Do you do TV commercials or YouTube? Is online important, or should you ignore it? What about the budget?
Often, effective marketing isn't about traditional marketing at all. It's about who you are and what the customer experiences when they contact you. Let's look at that and some conventional marketing ideas that can assist you in building a foundation while you spend the big ad dollars in being the go-to place for an automotive purchase.
Begin with a Single Point of Accountability
You must have one person responsible for your online and traditional marketing. Committees can't do the job, and multiple decision makers will lead to dropped leads and bad customer experiences. Having a single point of accountability will give consistency to online chats, answered questions, and strategy.
While considering this, it's also an excellent opportunity to evaluate your additional need for an excellent social media manager. Marketing begins in the social media space.
Be Empathetic
"No cares how much you know until they know how much you care" is still valid. People come in contact with your dealership for many reasons. Hopefully, it's because of a recommendation or the result of a marketing program you've been running. Regardless of the trigger, they're reaching out to you for help.
Now is your time to let the advertising experience match the personal contact experience. By putting yourself in the customer's shoes, you can listen to and understand their needs. By hearing what they say and acting on what you hear, you can quickly become a trusted and valued partner. Remember that advertising works, but it doesn't end when the individual walks in the door. At that point, everything has to be about them and not about you, or the ad money is wasted.
Manage Your Online Reputation
Online is the first place that people go for research on their next car. And no matter how much you pay for search terms, bad reviews will hurt you if they're not monitored and managed. It would be best if you watched what is said about you online.
Why? If someone doesn't have an excellent online or in-person experience with you, it's going to show up on your Facebook Business page, Nextdoor, Yelp, or Twitter. Count on it. Online consumers look in those areas to see what it's like to work with you, so you'll want to own your online properties and be ready to respond. When the customer uses Google to search for you, your reviews will be there with your listing.
It should be part of your marketing manager or, ideally, your online marketing manager's job to respond to the positive and negative reviews. It shows that you value the consumer's opinion and let other readers know you're competent and caring. You won't win over everyone, but you'll be responsive and involved in your dealership's online reputation management. And that goes a long way to your future buyer.
Know Pay Per Click and Search Engine Optimization
When someone searches through Google or your website for a particular model, they perform a shopping action. In this case, it's intent, and you should quickly get them into your sales funnel.
With Pay Per Click (PPC) advertising, you'll be able to set up campaigns that target searches for models or makes you sell. For example, the consumer searches for a model you have. Their inquiries will trigger the AI to show an ad to that consumer as they do more searches. You can also input keywords for all the models you sell into the PPC keyword insertions tool. The AI will then put the exact model's name searched, by the consumer, into the ad headline they'll receive.
Search Engine Optimization (SEO) ranking will determine the content on your website, social media, links from OEM or partners, and simple things like page title and photo tags. If you want to rank for products, the names need to be on your page and photos, at the minimum. But it's also essential to make sure the product category is there, and words used in the search for that product. For example, when searching for an SUV, consumers often use questions like, "What is the best SUV?" You may want to have that question and answer in a blog on your site. Using your Google Ads console will help you find those words. It would also be helpful to do your own searches to see what's ranking highest.
Know How to Use Retargeting
When shoppers find you through an ad, they'll often go to your site and do research without leaving contact information for a lead. However, you can retarget them with ads.
How? The PPC ad you made places code in their browser to allow you to place an ad any time you desire while they are on the web.
These ads will keep you top of mind, and you'll be in their consideration set when it comes time to make decisions.
Get Help
Social media marketing, PPC, and SEO can be challenging. But when you do them right, you'll spend very little money for a significant and successful gain.
It's entirely possible that you're looking at this and decide you need help. You can easily find agencies and freelancers who are pros at SEO, PPC, and reputation management. Sources such as Upwork are excellent places to start. And if you choose to bring on a digital marketing manager, you'll have someone who can help you capture and help consumers into their next new or used car.
---
Did you enjoy this article from Steve Mitchell? Read other articles on CBT News here. Please share your thoughts, comments, or questions regarding this topic by submitting a letter to the editor here, or connect with us at newsroom@cbtnews.com.
Be sure to follow us on Facebook and Twitter to stay up to date or catch-up on all of our podcasts on demand.
While you're here, don't forget to subscribe to our email newsletter for all the latest auto industry news from CBT News.