It is an understatement to say that the Federal Government plays a significant role in how companies conduct business. Regardless of the industry, legislation can have a substantial impact. Much like consumer purchasing behavior, and the overall market, it is helpful for auto dealers to always to keep an eye on potential legislative trends, as it can change how business is conducted.
While mid-2018 brought a shake-up regarding tariffs (with many costs passing from automakers to dealers), 2019 looks to be a year where concrete issues like electric vehicle credits and data privacy are discussed. So, what has the potential to be addressed by Congress this year? Take a look at four legislative trends to pay attention to for 2019.
The Electric Vehicle Tax Credit Will Be Contested
While a few state governments are looking to pass legislation that makes it easier for drivers who own EVs, the Federal Government might be taking a different approach to the accessibility of these cars. In October of 2018, U.S. Senator John Barrasso (R-WY), proposed an end to the federal EV tax incentives through The Fairness for Every Driver Act. Here, the act would require all who purchase alternative fuel vehicles to pay a highway user fee that would go toward funding the Highway Trust Fund.
As of now, the bill has not been decided upon, but it could still come up again later in the year. As more manufacturers are approaching the tax credit sales limit, a bill like this could take shape in 2019. This event would make EVs and alternative fuel vehicles less desirable for consumers, making these models a lot harder to sell.
Tax Laws Could Harm Profitability
In December 2017, The Federal Tax Cuts and Jobs Act was signed into law by President Trump. The legislation's original goal was to decrease income tax rates for individuals as well as corporations. However, the verbiage in the law does impact the amount of money dealers can make from protection programs. Now, with April only a few months away, auto dealers now have a short amount of time to decide on how they will handle any passive foreign income they receive from non-controlled foreign corporations (NCFCs).
It is also unclear as to whether the IRS will accept a foreign country's accounting conventions over the GAAP accounting. This situation is a new tax trend that auto dealers will have to navigate, and the solution may be confusing depending on the adviser dealers choose to speak with. For more information on how this law could impact your taxes, check out these two resources for additional insight.
Autonomous Vehicles Could Receive Clearer Standards
In the last part of 2018, the American Vision for Safer Transportation Through the Advancement of Revolutionary Technologies (AV START Act) was proposed. This piece of legislation is meant to establish a federal framework and standard for Autonomous Vehicle (AV) testing. It also seeks to keep a collection of potentially confusing state-based regulations from preventing safe testing, development, and deployment of AVs in the country. While the bill was only introduced in 2018, and would likely have to be reintroduced this year, the continued rise of Tesla and advancements made by companies like Waymo could cause this bill to be revisited.
Now, approximately 20 states have a law regarding the testing and experimentation of AVs. However, the Federal Government is likely to try to weigh in again in 2019. For dealers, this has longer-term effects that reach past 2019. Subscription services that are looking to use AVs as a business model are more likely to rise as a competitor since it will be easier to test and develop AV technology. This event could also create friendlier attitudes toward AVs which will make the technology more prevalent in newer cars.
Tighter Data Privacy Laws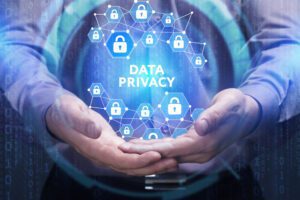 While this will likely ring true for the state level, it could ultimately lead to a federal mandate if more problems arise. Last year, the number of data breaches and misuse of consumer information caused many to call for more stringent regulations regarding the collection and sharing of personal information. In 2018, California responded by passing the California Consumer Privacy Act which requires companies in the state to let consumers know about the information they are collecting from them while also allowing them to refuse to have their data shared with others.
It is likely that other states could follow suit. This law has the potential to have enormous ramifications for the automotive industry. From big data to contact information, auto dealers have access to a lot of consumer information. Therefore, dealers may have to put more data privacy checks and balances in place to ensure the safety of consumer information.
Final Thoughts
While tax laws are an outlier for this year, the top legislative trends that will likely impact dealers the most have to do with emerging technologies. EVs, AVs, and even data collection methods are set to see some overhauls in 2019. These issues will significantly affect selling strategies, as well as the types of vehicles that could be attractive to consumers. Judging by the potential shrinking of sales for 2019, knowing how government legislation could impact the operation of your dealership is more important now than ever before.