In the ever-evolving automotive industry, staying ahead of the competition requires embracing innovation. That's exactly what Kevin Pitts and Tom Masano Auto Group did when they chose a company that looks beyond what has always been, and instead develops, educates, and delivers a customer-driven, seamless selling experience. In this article, Kevin Pitts, GM of BMW of Reading, discusses the transformative impact of this transition on Tom Masano's culture, processes, and overall success. 
Culture and process changes after transitioning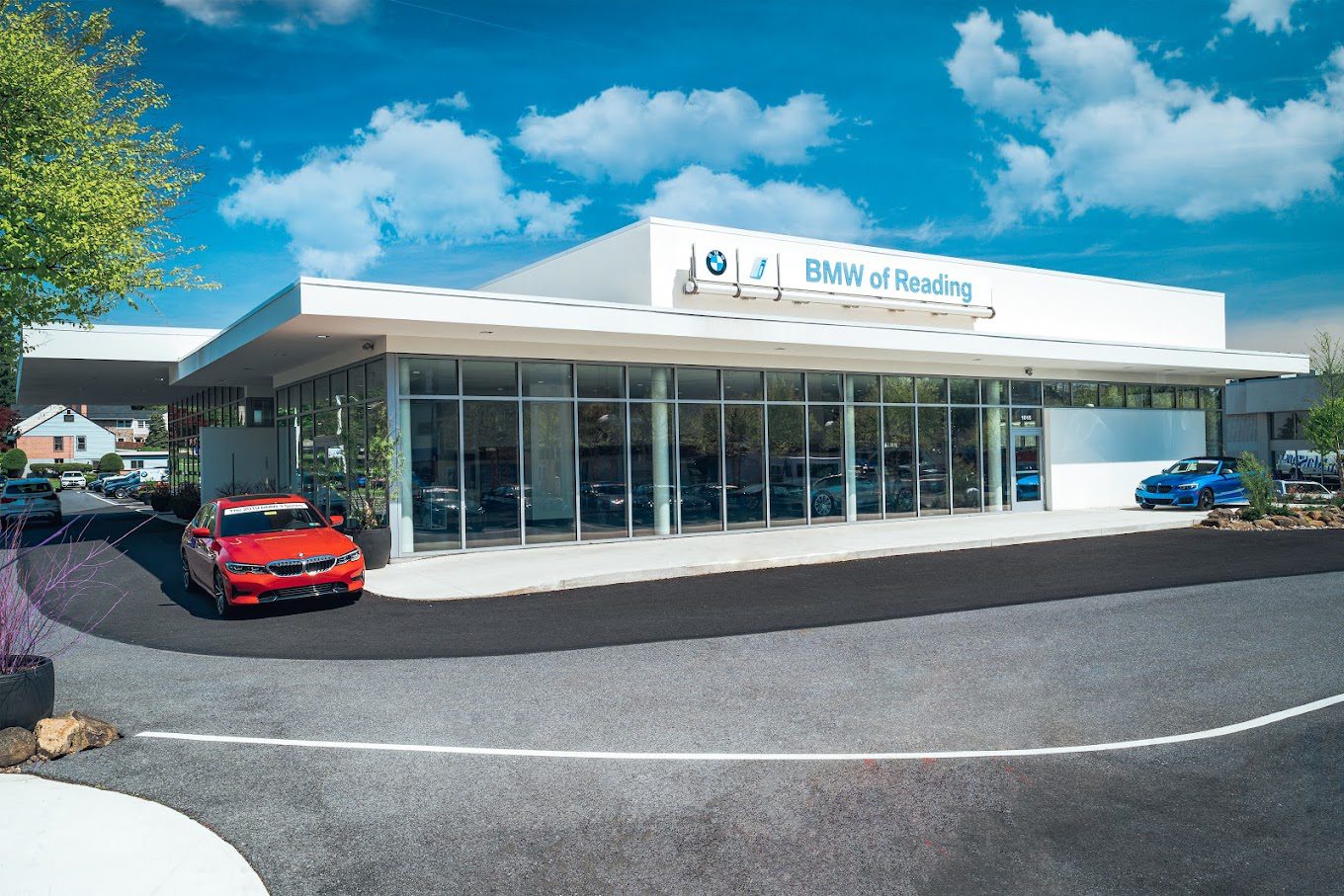 Last September, Tom Masano Auto Group made the pivotal decision to adopt a new CRM. Everyone knows what a stressful decision that is for a dealership, but what they didn't know was how quickly it would become the easiest decision they ever made. The switch brought about significant changes in their culture and processes, all for the better. And they soon realized the traditional CRM the automotive industry has always offered had been holding them back. 
Immediately the auto group saw an influx of engagement. Kevin Pitts, GM of BMW of Reading, explains that because of the increased engagement, they created an Engagement Center. "Previously operating as a single point of contact store, with the increased leads and opportunities we needed a dedicated team to handle customer engagement effectively". The Engagement Center ensured timely responses to customers, reducing lead time and improving customer satisfaction. 
The new CRM also introduced a new KPI, called "fumble". This metric measures the average time it takes to respond to a customer message. As a manager, Kevin found this new KPI to be huge in creating visibility into the effectiveness of his team's engagement. By closely monitoring and optimizing the response times, they ensure that every customer of Tom Masano, whether visiting the digital showroom or in person, receives the same level of respect and attention. 
Understanding the engagement center
The Engagement Center has been instrumental in handling the exponential growth in customer engagement. Unlike a traditional Business Development Center (BDC), the Engagement Center focuses on nurturing and continuing customer engagement versus the traditional call center. The shift to an Engagement Center meant hiring more personnel to handle the increased leads effectively.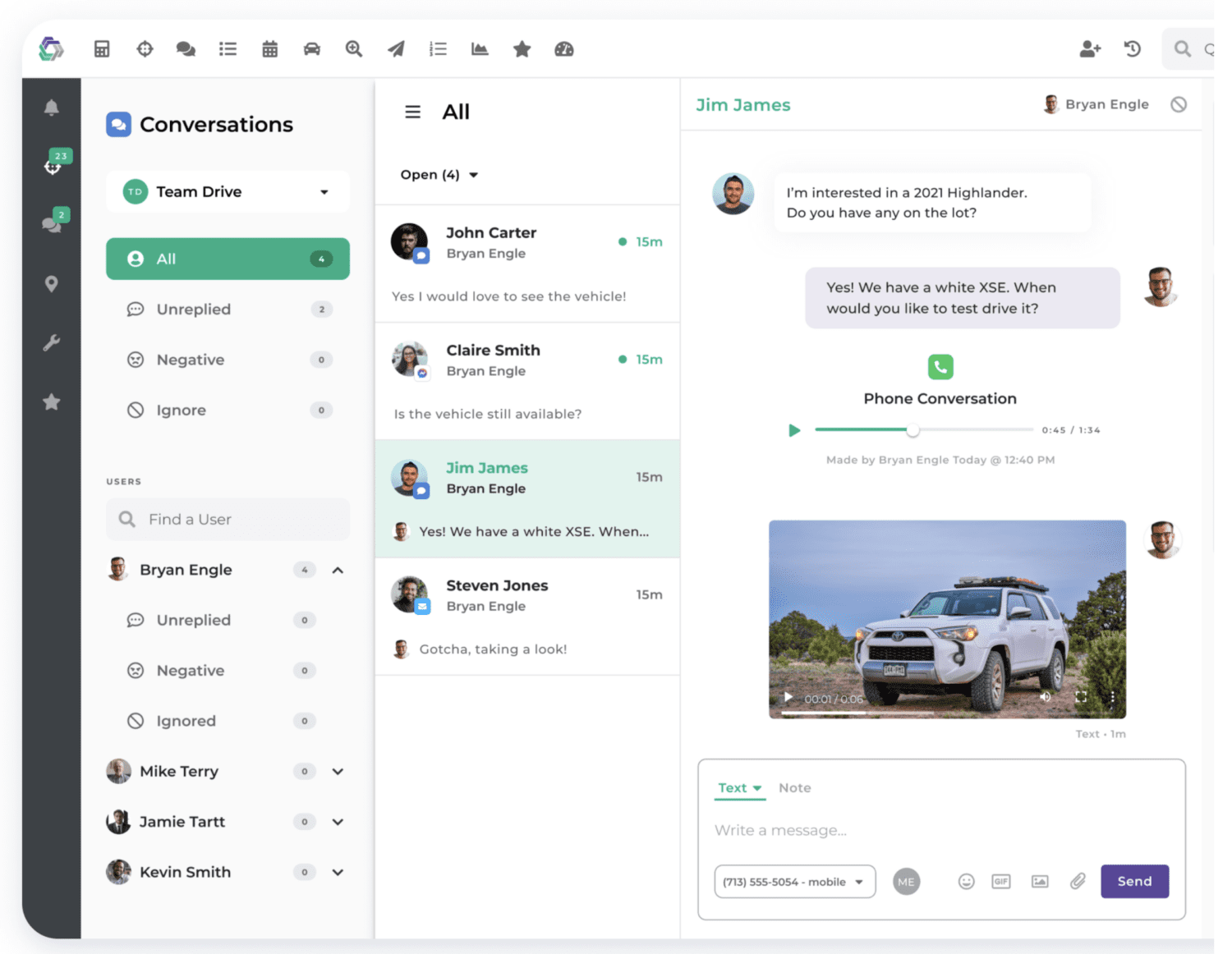 Kevin explains how they were strategic in who they hired for the center. To ensure effective communication, they chose to hire English majors who possess strong communication skills rather than solely relying on automotive expertise. 
Harnessing the power of GPT-4 and AI
Kevin Pitts attributes one of the driving factors in the influx of engagement to their artificial intelligence (A.I.) assisting in lead capture and engagement. Kelly Parker, their GPT-4 powered AI assistant, has been an essential addition to the dealership by assisting sales in converting leads into customers. BMW of Reading treats their AI as a valuable team member, coaching the salespeople to collaborate with their AI assistant, rather than viewing it as competition. Kevin goes on to explain that having an AI assistant was the equivalent to hiring a personal assistant for each of the salespeople. With Kelly Parker's support, their internet closing rate increased from 9% to 15%, and engagement rate skyrocketed to 70%. 
Their AI assistant, in conjunction with the Engagement Center, plays a crucial role in initiating engagement. AI initiates conversations and gathers vital information, setting the stage for seamless customer interactions. And, as salespeople sometimes face challenges in follow-up, AI takes over long-term engagement and re-engages customers when necessary. With the introduction of GPT-4, their AI assistant is continually learning and adapting at a rapid pace. 
Unique process development and collaboration
Tom Masano's approach to implementing an Engagement Center and collaborating with AI is unique. With the expansive capabilities of their new CRM (CRM seems too small a word), they were able to develop these new processes and take their dealerships to new heights. "We have truly revolutionized our dealerships operations and have experienced new growth." explains Kevin. 
When it's time to start looking into a new CRM, dare to look beyond the traditional. A CRM is no longer enough and dealerships should be demanding more of the industry. Look for the company that empowers the dealership to better serve their customers, drive success, and adapt to the ever-changing automotive landscape. 
Learn more about the CRM that's revolutionizing the automotive industry by visiting DriveCentric here.