In a recent interview with CBT News Nick Peluso, President of Manheim, a Digital Marketplace discussed how the company is thriving on its success. How they plan are transforming the automotive wholesale digital marketplace arena, and what that could mean for dealers, shoppers and the automotive retail world in a whole.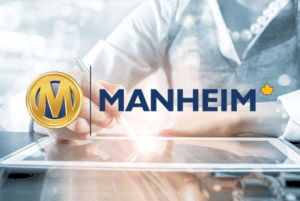 A subsidiary of Atlanta-based Cox Enterprises, Manheim is transforming the wholesale vehicle buying and selling experience through investments in technology and innovative products and services. Manheim markets Simulcast, Simulcast Everywhere, OVE.com, NextGear Capital, Total Resource Auctions, Manheim Frontline, Ready Logistics, Manheim Consulting and other respected brands to the re-marketing industry in 11 countries, including Australia, Turkey and the United Kingdom.
Manheim Digital Marketing is on track to becoming the largest digital marketplace for  inventory of used cars and shopping audience. North America's leading provider of vehicle re-marketing services, connecting buyers and sellers to the largest wholesale used vehicle marketplace and most extensive auction network. They offer end-to-end retail solutions with over 125 traditional and mobile sites. In addition to their robust market place, it takes their 18,000 employees to handle the over eight million used car registrations a year. They have put an emphasis on building tools with relevance. Manheim is essentially building out their version of an Amazon Market Place but for the Automotive retail world.