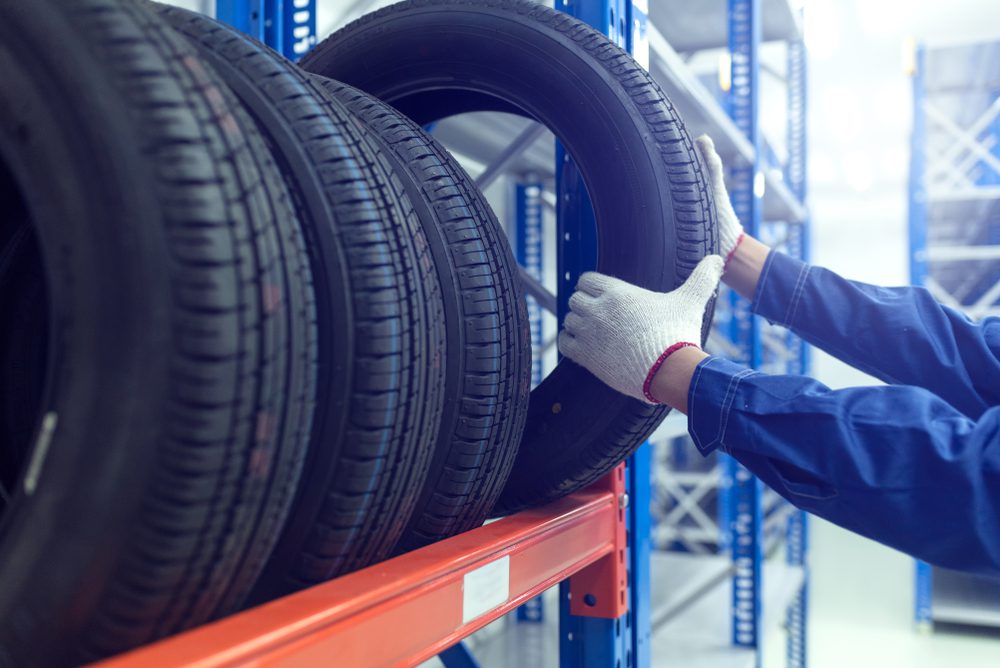 After a difficult year for the auto industry, 2021 has brought renewed prospects of real recovery.  Americans' driving habits are beginning to return to normal, as confirmed by our recent Hankook Gauge Index data that showed 66% of Americans are now driving at least a few times per week – more than double the 31% that drove regularly in April 2020.
And we're returning to the road at a time of great change in the automotive industry, brought on by the commitment to electric vehicles for their increasing availability and practicality. This combination of a return to pre-pandemic driving habits and shifting customer preferences brings new opportunities for tire dealers looking to recover from a tough year.
Tire sales will play a critical role for dealers looking to set their businesses up for continued success in the months and year ahead. With customers returning to the road after a year of drastically-reduced driving, many will be back in the market for a new set of tires. As dealers look to capitalize on this market, there are three key strategies that both independent dealers and dealer networks can implement to help increase tire sales and position themselves for growth.
Lean into manufacturer promotions
Most dealers are familiar with the range of promotions from tire manufacturers, but there often are opportunities beyond posting rebates at the point of sale. To maximize incentives, dealers should build out an annual promotion calendar of all scheduled rebates and sales events, and inform their entire sales team of the latest schedule.
With that calendar, the sales team can integrate rebates and sales events into their broader marketing strategy. For example, email offers to customers tying an upcoming all-weather tire rebate with a local weather event or incorporate specific promotions into social media posts so that more customers see the potential savings. To help with customer retention, reach out to specific vehicle owners who have an affinity for a particular tire or need to change their tires soon, and let them know of an upcoming promotion as an incentive to make a purchase.
The current transitional season is also an ideal time to incorporate promotions into consumer advice content across your sales channels. After a long winter, spring is often the time when vehicle owners take note of any maintenance issues, particularly with their tires. In fact, many drivers have neglected regular maintenance; our survey found that 70% of Americans hadn't checked their tire pressure in the prior 30 days. It's likely that some customers will soon notice issues with their current set of tires and looking for good deals on a replacement set.
Stay ahead of customers' needs
Consumer preferences for tires are continually changing, with larger rim sizes increasing in popularity and the shift to more electric vehicles driving demand for EV-specific tires, and it's important to ensure your inventory aligns with the market. Most tire manufacturers, including Hankook, are keeping their product lines up to date with offerings to meet these changing demands.
There are two crucial ways to stay ahead. First, ensure you have information on the latest fitments from OEMs so you can keep your inventory current and deliver what your customers will need. Second, stay ahead of your customers' changing interests by analyzing your sales by size and number. A drop-off in dedicated winter weather tire sales, for example, could indicate an opportunity in the growing all-weather tire market. And an increase in EV tire sales could signal a need to expand your variety of EV tire options.
Evaluating recent trends and restocking accordingly can pay dividends when it comes to increasing sales because you'll have the latest models in stock and be able to sell more on the spot, without having to wait for new tires to come in. By understanding these changing consumer preferences, the sales team can make more informed recommendations of new tires, thereby giving consumers additional confidence in their purchasing decisions and improving your relationship with them.
Adopt new sales and customer care practices
Over the past year, most dealers had to implement new ways of interacting with and selling to their customers: virtual visits, direct to customer visits, and providing more information via dealer websites and social media so that customers could do most of their shopping at home.
These tactics didn't just work because they were necessary; they have proven popular with customers across the board. And while many of us are excited to return to some old in-person habits, dealers should look to keep many of these options in place for customers who prefer to shop virtually.
To enhance these virtual experiences, dealers can leverage any of their owned channels – an email newsletter, website, blog, or social media accounts – to provide valuable tire care tips, tire comparisons, details on upcoming promotions, or advice on emerging trends such as all-weather or EV tires. Such activities provide improved service for customers whether they prefer to shop in person or online.
What's ahead?
The year ahead will be pivotal for the tire industry as dealers look to grow or rebuild their businesses. Drivers are already returning to the road, and dealerships can capitalize on the recovery by adopting proactive, customer-focused strategies to maximize tire sales and improve customer retention – and position their businesses for a successful 2021.
Ryan Travis is a Corporate Account Manager with Hankook Tire America headquartered in Nashville, TN.  He has been intimately involved in retail operations during his tenure and has experience in service and process optimization in the tire industry.
---
Did you enjoy this article from Ryan Travis? Read other articles on CBT News here. Please share your thoughts, comments, or questions regarding this topic by submitting a letter to the editor here, or connect with us at newsroom@cbtnews.com.
Be sure to follow us on Facebook and Twitter to stay up to date or catch-up on all of our podcasts on demand.
While you're here, don't forget to subscribe to our email newsletter for all the latest auto industry news from CBT News.