Today's cars have become a one-stop-shop for transportation, security, and infotainment. Not only can you drive and play music, but you can now take advantage of Wi-Fi connectivity, autonomous driving technologies, and a variety of information functions. For this to happen, many new cars are connected to the Internet of Things (IoT), which allows vehicles to share and collect data with external networks. These features are now standard in many of today's cars, and the trend is looking to rise.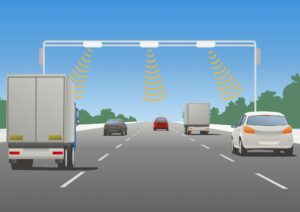 According to a recent report, the global automotive telematics market is expected to reach $130 billion in 2024. As a result, dealers can expect to see cars with more advanced infotainment, network connection, and collision avoidance systems. So, how does this immediately impact dealers in the short and long-term? Read on for ways the growing influence of the "connected car," can change your dealership's operations and marketing strategies.
Increased Training Regarding Technology Features
The growing innovation and technology advancements of connected cars will make it imperative for dealers to ensure their staff is trained in understanding emerging telematics technologies. According to the 2017 Autotrader Car Tech Impact Study, 60 percent of consumers do not keep up-to-date with the latest technology features. Many said they would begin research when in the market for a new vehicle, but only 57 percent know the exact technology features they are looking for before heading into the dealership. So, it is essential for all staff to become aware of how these telematics features work, and how they can benefit customers.
Efficient Inventory Management
Advertising Partner

The "connected car," can significantly reduce inventory headaches. Telematics technologies allow dealers to keep a closer eye on the movements of cars. Many data collection software programs within automobiles can alert dealers to when a car moves off of the lot. This information can immediately be transferred to a computerized database so that inventory processes can be monitored in real-time. Not only does this save time, but it also gives dealers greater insight into the length of the selling process for specific vehicle models.
Boost Service Department Sales
With the trust and permission of customers, dealers can collect relevant data and information about their vehicle. For example, if the staff is tracking the number of miles customers have driven over a specific amount of time, someone can then set up a notification for an oil change or tune-up. Dealers can even use telematics technologies to track diagnostic information related to the engine, battery, and infotainment maintenance. This way, dealers can tailor email and text notifications to go to customers that may require repairs or a general maintenance service appointment.
Identify Popular Cars Using Test Drives
In addition to inventory management, car locations can provide some valuable insights regarding marketing. For example, telematics technologies can show which cars are taken out for test drives more often than others. It can also reveal the vehicles that have not moved from their spot since they were brought onto the lot. This information empowers dealers to work with marketing teams to create campaigns around more successful models. This process also makes it easier to track sales and marketing team metrics with greater accuracy. With the data from telematics, dealers can better follow a particular car's marketing campaign from Facebook Ad to final purchase.
Final Thoughts
The world of telematics is gradually expanding. The study mentioned above found that the CAGR of the telematics market will grow more than 15 percent between 2018 and 2024. This data has enormous ramifications for consumers. They will have the opportunity to take advantage of safety and entertainment features that were barely thought of less than ten years ago. However, consumers are not the only individuals set to benefit. Dealers can utilize emerging telematics technologies to differentiate their approach to marketing, sales, and overall operations. Forward-thinking dealers that create ways to use telematics to their advantage will have the tools to rise above the competition in the coming years.