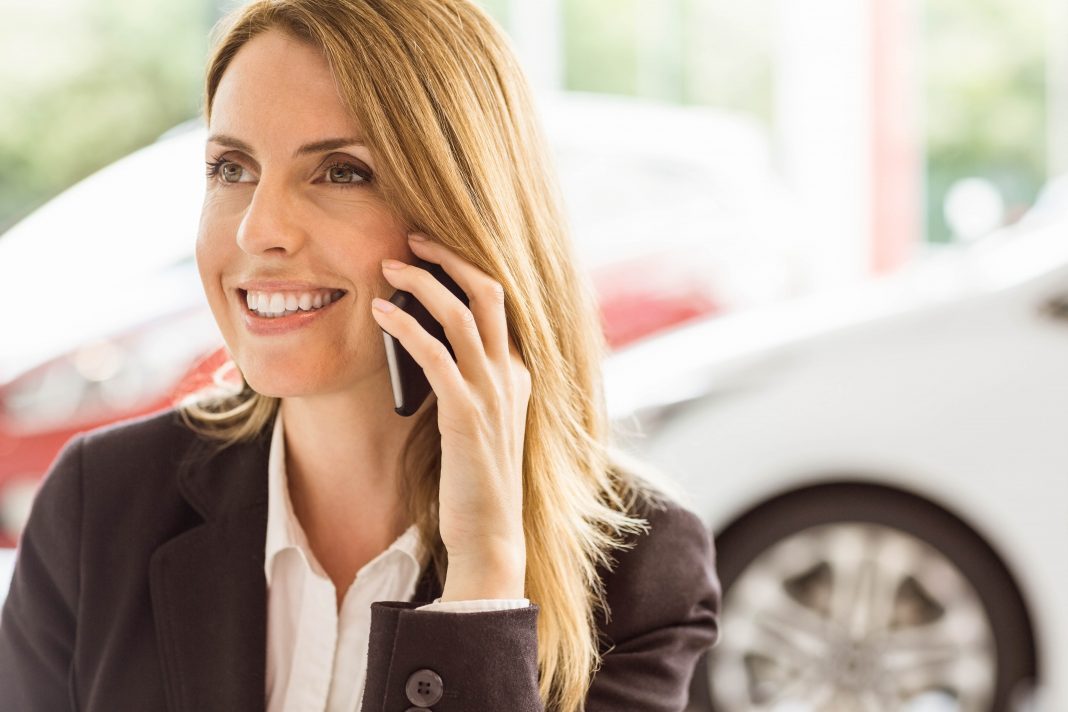 When going on a first date, you wouldn't show up looking like you just rolled out of bed, would you? Of course not! You'd go the extra mile to make sure you were presenting the best version of yourself. You might even greet your date at the door with flowers. So why go to all this effort? You do it because it is memorable and meaningful!
Now to be clear, this article is not about helping your dating life. However, using that same mindset when leveraging the phone will give your customers a great experience that is both memorable and meaningful. Soft phone skills are within your control and can always be improved on. In doing so, soft phone skills make a huge impact when a customer is calling multiple dealerships and selecting one to visit. By utilizing these four soft phone skills, you will see the immediate boost in KPI's and your dealership's bottom line.
Connect with your customers
That first impression a customer has is critical. It is extremely important to focus on being relational with customers on the phone, just as you would be in person. Properly greet the customer with your name, department, and dealership name. Furthermore, a simple "How can I help you?" after introducing yourself can help put the customer at ease and immediately open the door to a conversational dialogue. At the beginning of the call, gather relevant information such as the customer's name, phone number, email, vehicle preference, and communication preference. Lastly, build rapport throughout the call. This will create a connection and allow you to reference these key points throughout the conversation.
Always invite the customer in
Even if every customer's question is answered perfectly, the odds of selling a car over the phone are next to none. Secondly, many customers shop around multiple dealerships. By answering all questions, customers can take that information and carry it with them in their search to the next dealership. Instead of attempting to answer detailed inquiries over the phone, focus on inviting the customer in for a test drive. By inviting a qualified customer into the dealership, they'll get to see, drive, and experience the desired vehicle first hand.
Set expectations for the customer's appointment
Once the customer has agreed to come into the dealership, set a firm appointment by specifying the day and time. Create a sense of excitement, but also a sense of accountability for customers to show up. Provide them with the dealership's address, who they will be meeting with, what to bring in, and where to park. Depending on their communication preference, let the customer know they will be receiving reminder emails or texts for their upcoming appointment. These expectations put customers' minds at ease by knowing what the next steps are.
Pursue those missed opportunities
It's inevitable that phone ups will slip through the cracks — callers will be sent to a full voicemail, hang up while on hold, reject an appointment invitation, never get asked to come in, or only agree to a soft appointment. Set aside time each day to make outbound calls and follow up with missed customers. It's important to have a system in place that will send alerts on these missed opportunities. Taking a proactive approach to getting appointments back on the calendar and resolving customers' needs shows initiative to potential buyers.
Soft phone skills are a win-win for both customers and dealerships. Customers experience excellent service and dealerships increase the odds for potential sales.
---
Did you enjoy this article from Riley Tendler? Read other articles on CBT News here. Please share your thoughts, comments, or questions regarding this topic by submitting a letter to the editor here, or connect with us at newsroom@cbtnews.com.
Be sure to follow us on Facebook and Twitter to stay up to date or catch-up on all of our podcasts on demand.
While you're here, don't forget to subscribe to our email newsletter for all the latest auto industry news from CBT News.