Tesla and its CEO Elon Musk are facing another lawsuit, this time from a customer from San Francisco. He claims that the company and Musk misled consumers about the availability and capabilities of its autopilot and full self-driving features.
The filing, which names Briggs Matsko as the plaintiff, claims that Tesla and Musk "deceived and misled consumers regarding the current abilities of its ADAS [advanced driver-assistance system] technology and by representing that it was perpetually on the cusp of perfecting that technology and finally fulfilling its promise of producing a fully self-driving car."
"Contrary to Tesla's repeated promises that it would have a fully self-driving car within months or a year, Tesla has never been remotely close to achieving that goal," the filing read.
Matsko says he paid $5,000 for the package back in 2018 and that it was sold as a precursor to "Full Self-Driving" technology. The FSD package is now a $15,000 add-on option for buyers and is currently not ready for distribution.
The suit also points to specific claims from Musk about the "Autopilot" tech, such as Musk's claim of his intention to perform an autonomous US cross-country trip in 2018 that never happened and a suit made in 2019 that the company would have 1 million robotaxis on the road within a year.
Evidence of the fraud claim involves a 2016 video of a Tesla Model X supposedly driving on its own through a city, dropping off the driver, and then parking itself. According to former Tesla engineers, the car used a pre-charted and 3D-mapped route, a technology not currently available in Tesla vehicles.
The suit also claims that the company's Autopilot and FSD systems are dangerous. Tesla is currently facing another class action lawsuit regarding "phantom braking incidents" and is under federal investigation for several accidents where vehicles using the Autopilot feature crashed into emergency vehicles or traffic barriers, including a 2018 crash in California that resulted in the death of the driver.
The lawsuit asks for "injunctive relief prohibiting Tesla from continuing its deceptive and misleading marketing of its ADAS technology, restitution of the money Plaintiff and Class members paid for technology that Tesla promised but never delivered, and all available damages including punitive damages to punish Tesla for years of using deceptive and misleading marketing to eventually establish itself as a dominant player in the electric vehicle market."
---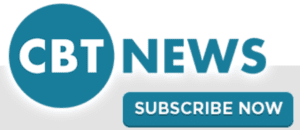 Did you enjoy this article? Please share your thoughts, comments, or questions regarding this topic by connecting with us at newsroom@cbtnews.com.
Be sure to follow us on Facebook, LinkedIn, and TikTok to stay up to date.
While you're here, don't forget to subscribe to our email newsletter for all the latest auto industry news from CBT News.