2019 is already proving to be an interesting year for car sales and it's barely the second quarter. One trend that could impact F&I is that new car sales forecasts are trending lower for this year. More used units are moving, and dealers are scrambling to find inventory for this increasing need.
New car prices and interest rates are increasing as well, making the used car (and CPO) markets prime for a surge in sales. Buyers are being squeezed out of the market and are looking to less expensive vehicles that are only a year or two out. A glut of vehicles coming in off-lease will present solid opportunities for higher used sales.
So how does a shift in the market like this impact F&I? What changes should your F&I department be looking at in the months to come and how can they capitalize on this sales forecast for the rest of the year?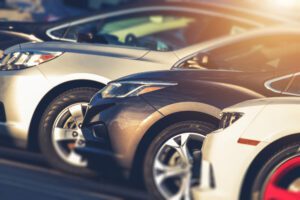 Here are 3 ways that your F&I department can take advantage of the rise of used car sales…
Sell More Extended Warranties – Ok, this one is almost too easy. Everyone knows it can be a tough sell for this on a new car given the OE's that offer longer warranties right out of the gate. But with more used cars being sold and people now keeping their cars longer, this should be an easier sell than ever. Owners are keeping cars an average of 11 years now and with a solid, consultative sales approach, it should be easy to move more policies.

Level the Financing Playing Field –

With interest rates rising on new autos, it may be time to take a more aggressive approach with used auto financing. Work with lenders to see of better buy rates are available and don't be afraid to compete with local credit unions. That is always a struggle but rates at credit unions are starting to even out with other financial institutions and this gives a better window of opportunity for the dealership to be more competitive.
Tighten Up Training

– Making sure your F&I staff is equally skilled with both the new and used car buyer is key during a market shift. A customer buying a new car with a 100k powertrain warranty from the manufacturer has to be approached differently than the customer buying a 3-year-old SUV with 10k miles left on their original warranty. Your staff should be able to adapt easily to the sales process for the used buyer as it comes with different set of challenges. It SHOULD be an easier sell. With the right approach, it is.
Make sure your F&I staff is trained to do the Service and Parts walkthrough as well. Used buyers are more likely to come to the dealer for major repairs on cars that are only a year or two old. This helps highlight the need for extra protection against the high cost of repairs.
New car margins are shrinking and for most franchise stores, their used car business provides cascading profits from F&I to service to parts. Make sure your F&I managers are ready to take advantage of this now so profits can remain high while the new car sales adjust and fluctuate.