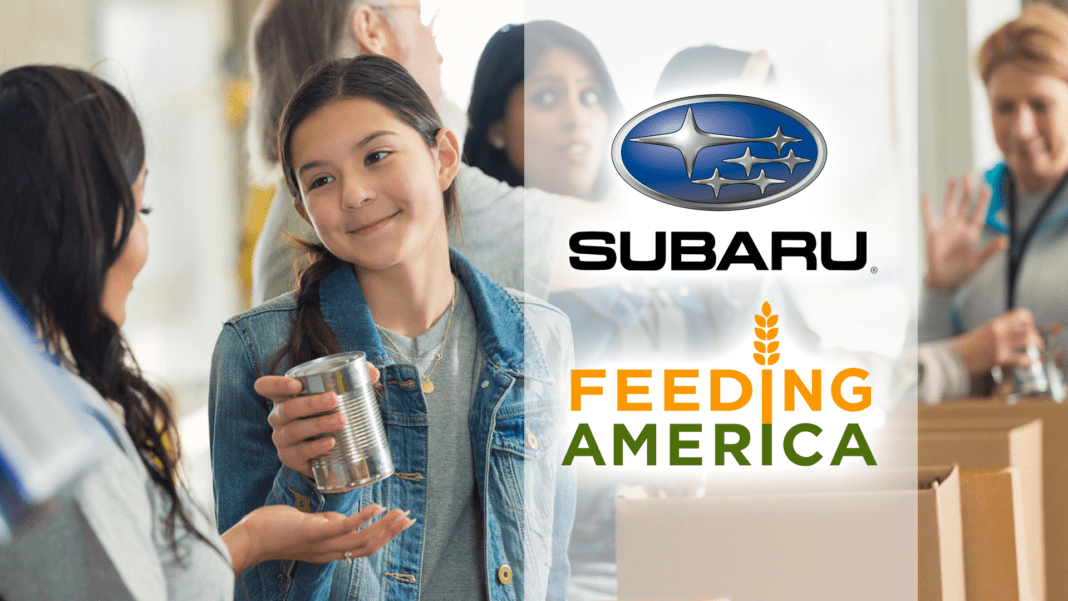 Subaru is best known for rugged vehicles with Boxer engines and standard Symmetrical AWD, but that could soon be overshadowed by their positive corporate identity. The Japanese carmaker has announced on Thursday that they've made an incredibly generous donation to Feeding America. Their financial gift will help provide 100 million meals to Americans that the hunger relief organization feeds through their food banks. 
With $1 representing aid for 10 meals, the $10-million-dollar donation will go a long way to quelling hunger pangs in American residents that experience food insecurity. Subaru will coordinate with Feeding America to disburse the funds among the 199 food banks they serve across the country. The press release indicates that 20% of the donation will be allocated to organizations in areas with the highest food insecurity rates, particularly where food insecurity among children is greatest.  
Thomas J. Doll, President and CEO, Subaru of America, Inc. said, "Once again, Subaru is working with Feeding America to help the millions of families struggling with hunger across the U.S. As we continue to weather these unprecedented times together, we hope our contribution to Feeding America ensures the most vulnerable members of our communities are fed and cared for."
Dealers have also added to the campaign, donating an additional 5.7 million meals to their local Feeding America food banks.  
Second donation to Feeding America in nine months
This donation follows one given to Feeding America in April 2020. At that time, Subaru helped provide 50 million meals to the national hunger-relief organization. Notably, that gift came at a time when the carmaker was experiencing the same uncertainty, reduced sales, and manufacturing shutdowns as other carmakers worldwide.
Of the contributions from Subaru, Feeding America's CEO Claire Babineaux-Fontenot said, "The pandemic has posed unique challenges for food banks and the people we serve. We are tremendously grateful to Subaru of America, along with Subaru retailers and distributors, for their generous support and commitment to fighting against hunger in communities across the country." 
A bright time for Subaru
Although corporate responsibility has been a longstanding tenet for Subaru, their food bank support comes during an uptick in positive news for the brand. Amid the pandemic, the carmaker rallied to record a year-over-year sales increase in December 2020 along with eight consecutive months of more than 50,000 units sold. 
In addition, the 2021 Subaru Crosstrek was named as a finalist for Best Small Utility Vehicle in Canada by the Automobile Journalists Association of Canada (AJAC), a distinguishing honor in such a competitive segment. 
While Subaru isn't among the leaders in sales volume, they're consistently seen as some of the best-built and user-friendly vehicles in the industry. Consumer Reports 2020 Brand Report Card rankings place Subaru as the Best Overall Mainstream brand as well as awarding their vehicles the Best Road Test Score Mainstream. 
---
Did you enjoy this article from Jason Unrau? Read other articles from him here.
Be sure to follow us on Facebook and Twitter to stay up to date or catch-up on all of our podcasts on demand.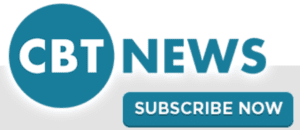 While you're here, don't forget to subscribe to our email newsletter for all the latest auto industry news from CBT News.