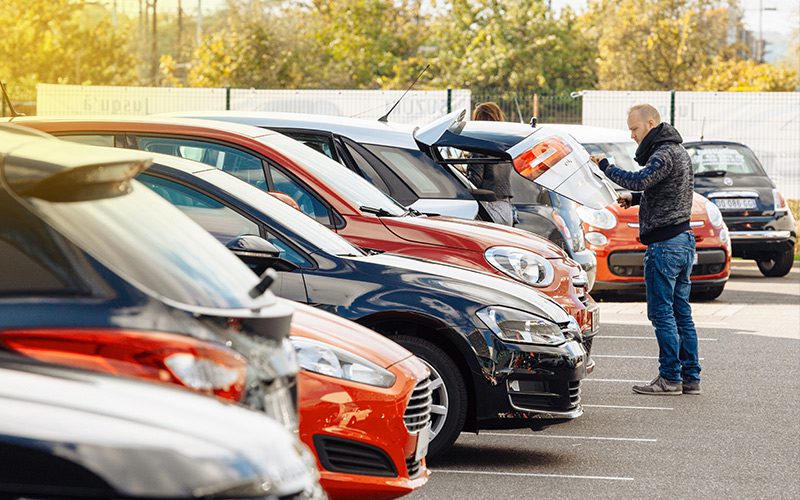 The average distance a car shopper is willing to drive to buy the right car has increased by nearly 20 miles. Ahead of the first holiday vehicle sales period of 2021, Edmunds discovered that car shoppers whose purchase is imminent are ready to drive up to 65 miles, on average, to procure the right make and model with the features they desire, which Edmunds online search data supports.
The data comes from a lead gen-based listing of vehicles labeled as the "most desired" that analyzed the online search distance users inputted. The report also correlates the expanded search to the reduction in inventory due to chip shortages. All in all, the assumption is that car shoppers are willing to travel significantly further to buy their vehicle this year than they would've last year.
Edmunds' executive director of insights Jessica Caldwell says, "New car inventory was already tight due to coronavirus-related factory shutdowns from last year, and the current global chipset shortage has exacerbated the situation. But car shoppers aren't being dissuaded by the lack of inventory. They're demonstrating that they're ready to literally go the distance to get their hearts' desire, even in the midst of a pandemic." 
Where the long-distance shopper's motives lie
Edmunds Most Desired Vehicles list has ranked the top 25 models that buyers are willing to go to great lengths to find. Many are premium or luxury models like the Mercedes-Benz G-Class and Lexus LX 570, but the list also contains function-first models like the Kia Sedona, Ram 1500, and Volkswagen Jetta.  
Jessica Caldwell says, "By looking at the vehicles that topped the list, it's clear that different motivations are pushing car shoppers to go long distance. Consumers with more eclectic or expensive tastes are going out of their way to get the cars that they want, but we're also seeing that consumers are willing to travel farther for more affordable, high-demand options as well." 
What's a dealer to do?
Today's savvy car shopper may be willing to travel more than 60 miles to purchase a model that fits their perfect build, especially if the price is right. But the reality for customers is that it isn't always in their best interest to choose the perfect dealer at an imperfect location, and a local dealer often has an opportunity to present that before they take a long drive. 
Chances are quite high that the shopper has visited a local dealer already for a test drive and product demo. It's at that time that the sales professional can take aim at keeping their business local.  
Educate on benefits of buying where you'll service
Is it likely the customer will drive more than 60 miles to go for routine service? No, it isn't. If a customer isn't servicing at the selling dealer, odds aren't good that they're going to service at a dealership at all. One of the most attractive reasons to service at a selling dealer that isn't spoken of is for goodwill purposes. Should the customer experience an issue just outside of warranty, it's typically the selling dealer alone that can offer goodwill repairs, the value of which can be substantial. By mentioning the benefit of servicing at the dealership – a local dealership – it can keep shoppers from wandering too far.  
Make it more convenient
You have a shot at earning the customer's business if you can provide more convenient service for the sale and aftersales service. If you don't have the right trim level or features in stock, find out if the shopper would be willing to wait for an incoming unit if the price is right and you deliver it to them. Without giving away the farm, make every effort to close the in-person customer. 80% of them are within three weeks of purchasing.  
Beat the distant dealer to the paperwork
If you can get the customer on paper, figuratively speaking, you have a greater chance of keeping them from making the drive. Can you get them to apply for financing to ensure they will be approved if the right vehicle is found? Will they agree to buy from you if you can have their perfect vehicle within 5 days? Get a commitment and it's less likely they'll make the journey to another dealer at all. 
---
Did you enjoy this article from Jason Unrau? Read other articles on CBT News here. Please share your thoughts, comments, or questions regarding this topic at newsroom@cbtnews.com.
Be sure to follow us on Facebook and Twitter to stay up to date or catch-up on all of our podcasts on demand.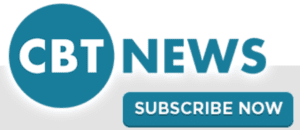 While you're here, don't forget to subscribe to our email newsletter for all the latest auto industry news from CBT News.