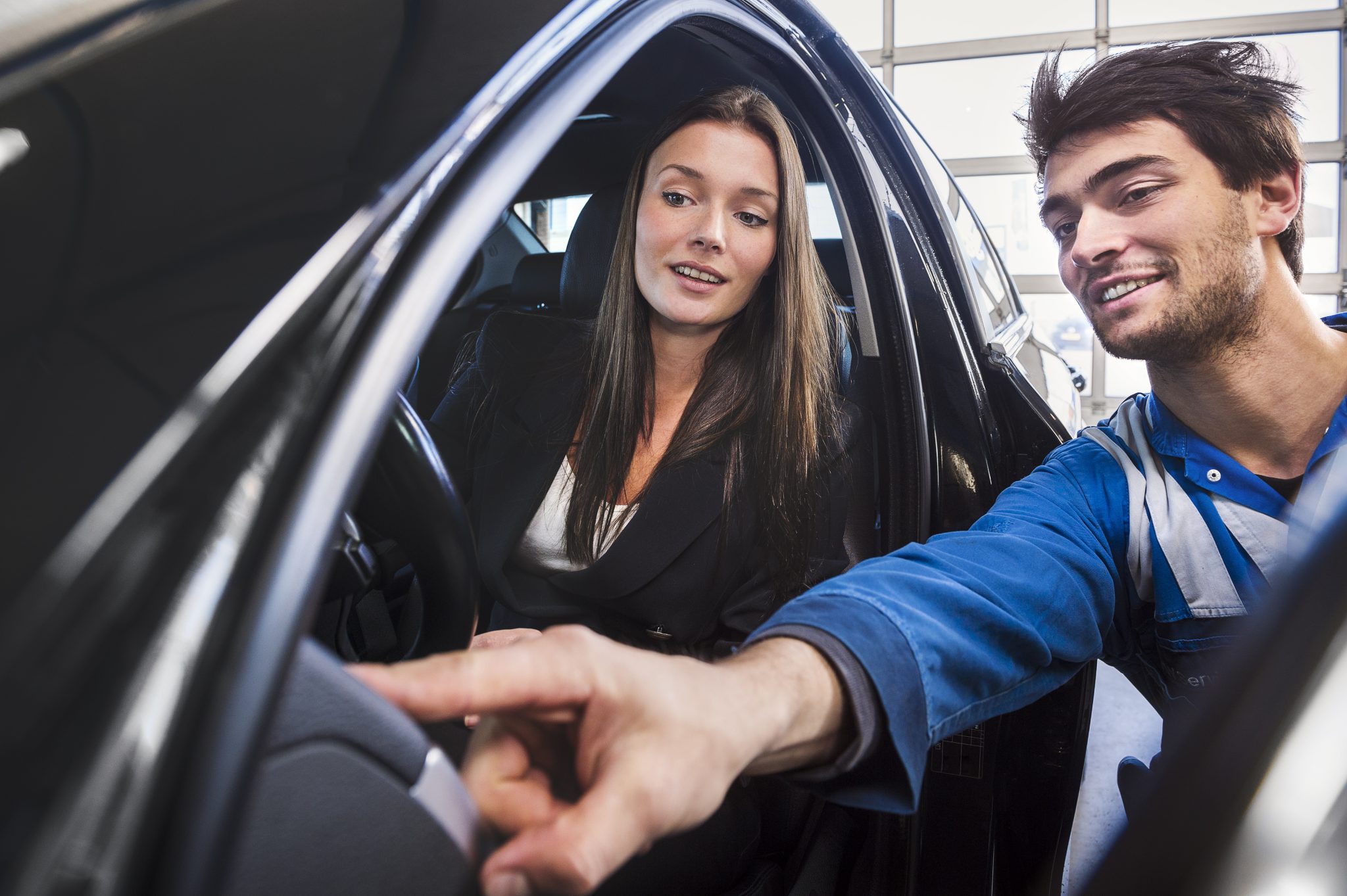 As a dealership, you have a unique opportunity to market to your customers. And it's sitting right there in your dealership. What could that possibly be you might ask?
We're talking about your service department. Most Dealerships don't look at their service department from a marketing standpoint. But this part of your dealership is a great way to establish an ongoing, positive relationship with your customers. The products you sell are only as good as the level of service your dealership can provide to your customers!
Think about it: you sell a vehicle to a customer one time. But you may service that vehicle several times or more during its lifetime. So shouldn't your service department be set up to constantly build, manage and impress these customers? You bet!
So how do you do it?
Don't Make Promises You Cannot Keep!
Does your dealership have certain promises or standards it makes to every customer? This could be that no customer waits in line more than two minutes, everyone is promptly greeted by name, is kept informed about the status of the vehicle while it's in the dealership for service, etc. Whatever standards your service and sales staff have to live up to on the sales floor, make sure those same standards are being upheld in your service department.
Admit Your Mistakes:
Occasionally, things happen. Parts go missing, service orders are on super-galactic backorder and take two weeks instead of one, sometimes these situations cannot be avoided.
What's important is that your team admits to customers when they've made a mistake or had a delay. Keeping the customer informed is a great way to establish trust and relationships! Instead of pointing fingers or placing blame, take responsibility. Make sure they know how important it is and how to apologize sincerely. Then do whatever it takes to make that customer service encounter a valuable one!
Provide Your Team With Value Added Service Training:
Your techs and mechanics should have the same access to customer service training as your service and sales reps. They need to become experts in the art of customer service. The better service your techs and mechanics provide, the more your reputation will spread. People will go out of their way to get their vehicle serviced by your team if they know they will get a great and truly outstanding service and top-notch treatment.
Teach Your Team to Sell Service In A Value Added Way!
Do your advisors and mechanics get any value-added service sales training? Well if they don't, they should. Think about this: imagine a customer brings in a car for an oil service. Your advisors and or techs notice their vehicle can certainly use a full vehicle detail. There's a chance to make a sale right there.
Your Service Department Is A Powerful Marketing Tool
How would you rate your dealership's customer and service department?
Many dealers would swear their customer service is top-notch. But ask your customers and you might get some surprising answers. And, you won't be happy.
It's all too easy to let customer service ability and value slide. Dealers must provide excellent customer service to compete in today's highly competitive service market. Providing good service is just not good enough anymore!
The problem is that many times, employees don't know what "truly outstanding customer service" really means. And, that is why setting standards will not only raise the level of service, but will also help market your business through word of mouth.
Elevating the level of service your dealership provides requires setting some higher standards of service:  They are:
Create a Powerful Statement that Defines Your Dealership!
Does your dealership have a slogan that powerfully defines your mission and promise to customers? If not, create one.
This statement needs to define what's at the heart of your dealership. It needs to tell your customers why you're unique.

Think of this statement as your "brand".

Tell people why your customer service is better than every other dealer's, and what you're going to do for them.

It can be challenging to pack that into a short powerful statement.
Enlist your employees to help. You might be astonished at the clever slogans they can come up with to brand your service business.
Establish Standards to Help Market:
Does your dealership have standards for service? Many don't! Customer service standards set the tone for your dealership! It's a promise to your customers that you're going to take truly outstanding care of them and if you fail, they get compensated in return. Yes, you read it right!
For instance, one dealership makes the following promises to all customers:
Oil services take 40 minutes or less or it's complimentary!

Customers will not wait in line more than two minutes for service write-up.

Customers will not wait on hold more than 28 seconds.

Customers will always be greeted with respect!
This is just a small sample.  If anyone fails to uphold these standards then that customer gets a complimentary service!
The biggest advantage raising the standards of service is defining what the standards are and communicating them. Employees need to clearly see what's expected of them. Nothing is left "unsaid" or vague.
Written standards can be a valuable training resource and can help ensure that service is not only high, but uniform across an organization.  They let customers know the quality of service they can expect and provide avenues for customer feedback, so that service can be continuously improved.
Providing truly outstanding levels of customer service generates intentional results you can be proud of! Taking actions and having a clear statement about your business will help better define your dealership and give your team clear directives.
You Can Only Soar As High As The Standards You