A Win-Win For All
By Ryan Williams
Customers naturally sense that prepaid maintenance plans will help them develop habits of healthy vehicle maintenance – routine, a plan, and a budget, and typically for a deeply discounted price, often up to 45 percent off retail.
If you're not offering customers prepaid maintenance, you are shortchanging them and your business.
If well designed, they will appeal to new and used finance and lease buyers. F&I sells most plans, but service advisors, if incented to do so, sell 25 percent. Some dealers opt to give them away to buyers – realizing their value to the dealership is downstream – future service expenditures and business retention.
Here's how these plans simplify consumers' lives – and why they buy them:
Routine: Plans reduced missed opportunities. A plan keeps upkeep on schedule and a vehicle operating as designed.
Plan: Like a great habit, using prepaid maintenance services helps ensure motorists that critical services are not missed.
Budget: Bankrate.com reported that most consumers cannot cash flow a $500 emergency expenditure. Plan assets, prepaid and discounted (and often rolled into a monthly car payment), save money on routine maintenance services in advance, so when needs arise, the expense is covered. Dealer-branded plans ensure those services are redeemed at the issuing dealership.
Pre-sell buyers to sell more
Plan assets are great selling points – but you shortchange both buyers and you if you're waiting until the F&I office to talk about their value. Amp up customers' opportunities to buy you plan by presenting them with a unique opportunity to weigh their benefits. In other words, promote your plan!
F&I Express conducted an internal survey of sold customers a few years back that validated that educating consumers about the product options offered by the dealership – before them stepping into the F&I office – resulted in more product sales.
"Sixty-three percent said if they had this information before going to the dealership, they'd be more likely to buy," CEO Brian Reed told P&A Magazine. "The better educated the customers are about options specific to that car and that dealership, the more likely they are to buy, and the process will go quicker in the F&I office."
Give them more time to make this decision by giving them the information they want before they come into the F&I office. Display your plan on your dealership website homepage. Describe how it works – and helps customers take better care of their investment.
Be sure each sales associate has plan point-of-sale materials on his or her desk. Place descriptive brochures that explain how this program works and its benefits in the customer lounge, in restrooms, and be sure service advisors know the details and value of the plan and can present it enthusiastically and clearly.
Finally, be sure your plan provider includes regular to-consumer plan marketing to encourage plan use. Are reports available, through a plan holder portal that shows usage, savings, and other feedback? Like many things in life, plan usage can drop off when consumers aren't reminded occasionally that with this benefit and that by using it they help maintain their vehicle.
Why dealers sell PPMs
These programs are typically offered in multi-year plans when sold. The aim for the dealer is to keep that customer returning to the dealership to redeem plan services. Depending on the plan the dealer implements, its use can produce:
• 85% first-year retention, 65% each of the following two years
• $70 customer-pay upsell per repair order
• On average $1,105 in customer-pay service business a year with you, for the majority of the six years consumers own their vehicles today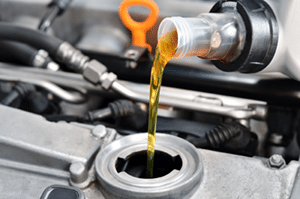 Automotive Associates of Atlanta, part of the Ken Page Auto Group, is a premier privately owned automotive group owning and operating six dealerships in the metro Georgia market. In 2011, dealer principal Scott Smith implemented a dealer-branded plan from Fidelis PPM that is helping his stores grow service volume, parts and service revenue and customer retention, for the group's then two Nissan, two Kia, and one Toyota stores.
"We started with Fidelis in 2011 and since then our service and parts departments gross across those original five stores increased from $900,000 to $1.5 million a month," Smith reported.
Automotive Associates of Atlanta's dealerships are Toyota of Union City, Nissan of Union City, KIA of Union City, Nissan South, Cobb County KIA, and a 2014 acquisition, Nissan of Newnan. This sixth store also converted to Fidelis PPM and is enjoying similar growth in fixed operations revenue and retention. These stores sell 16,000 new and used cars a year.
Dealer branding – meaning the Fidelis plan is redeemable by customers for service only at the issuing Automotive Associates of Atlanta dealership – is a significant advantage that this program brings to his business, Smith notes. "Dealer branding has been a critical factor in these stores realizing a 20 to 22% bump in fixed absorption rates, across the board."
"These improvements help us be more aggressive on the retail side," he says.
As dealer ROI data show, those who offer or sell prepaid maintenance services in F&I and service enjoy measurable benefit and value to the dealership. Some dealers report that plans sold through service can cause additional service upsell commission dollars for advisors, up to several thousand additional per year. Advisors are earning greater income stay, reducing turnover in this important function.
"For us, the ROI on this plan is self-evident," Smith notes. "The reality is there is little profit in new cars, so a dealer has to drive service into the service department and achieve growth there. Sixty-five percent of customers purchase a multi-year plan from his dealerships and customers' use of these plans has helped drive a 20 percent service growth, he says.
"It's always better to get the customer to spend money in the back end, and when you do you also keep them in your database for future purchases when things turn around."
For dealerships, offering prepaid maintenance programs through F&I and service are a proven way to help lift customer retention and drive service growth. For many motorists, owning a prepaid maintenance program from their dealership simply makes life, well, simpler.  Isn't that a definition of win-win?