What trends should dealers keep an eye out for within the next year? The 2023 Deloitte Global Automotive Consumer Study provides interesting and possibly unexpected insights about what to expect regarding new automotive technologies and consumer behaviors. From consumer preferences for battery electric vehicles to unintended benefits of long vehicle delivery wait times, here are the study's four main takeaways and critical results:
Hybrids are making more ground w
ith consumers
 than battery electric vehicles
Regarding alternative fueling technologies, most of the recent talk has been about full-battery electric vehicles and the growing demand. In fact, there has even been a push by the Biden Administration to increase the amount of charging stations in the United States. Nevertheless, Deloitte's data shows another story.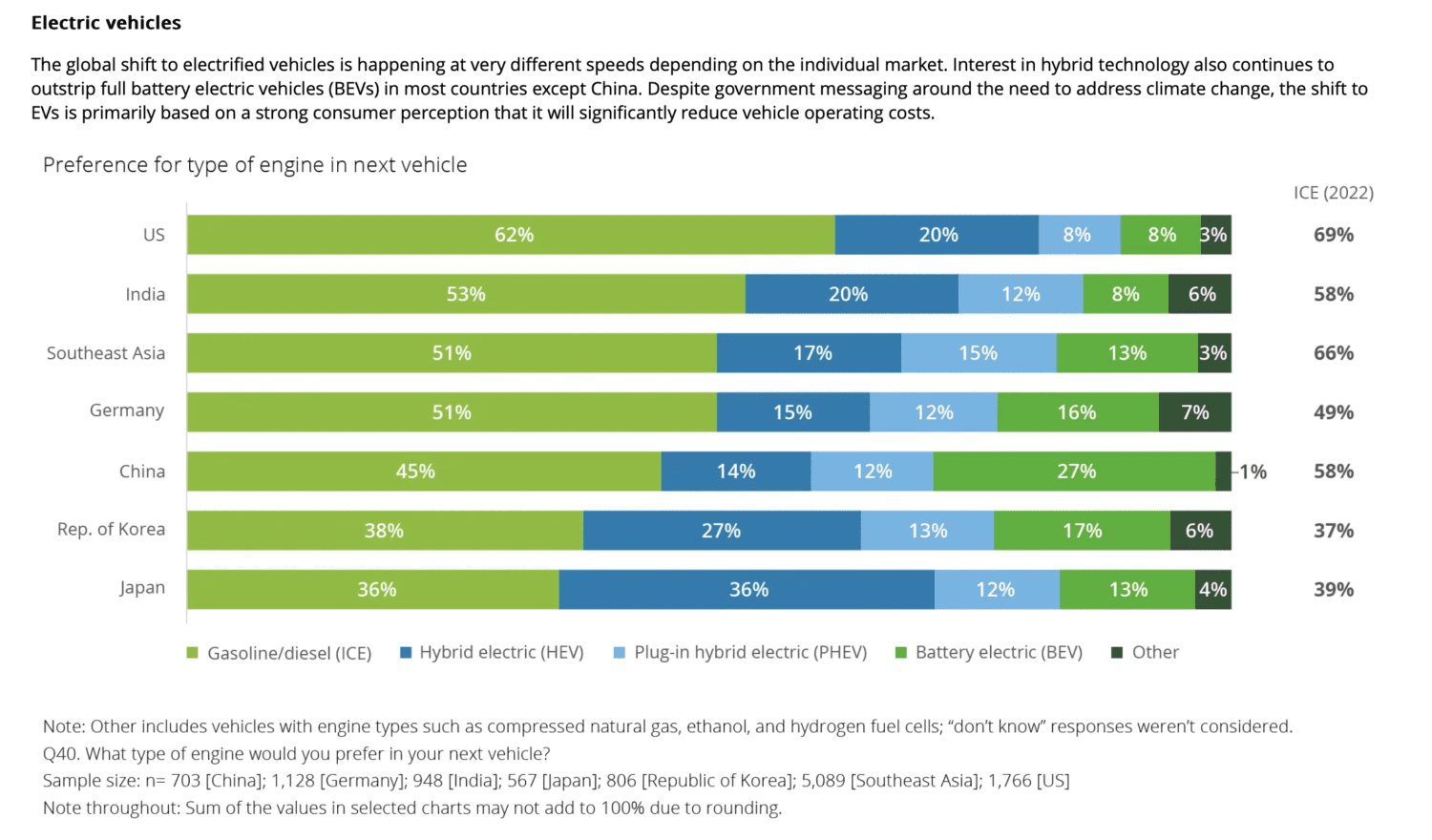 With the exception of China and Germany, consumers preferred hybrid electric vehicles over full-battery electric vehicles. The comparison was 20% to 8% in the United States, respectively. While Americans have become more open to a fully electric car, a hybrid is still a higher priority for potential car buyers. Depending on your location and local preferences, this may be a vehicle type you want to look into and add to your sourcing. 
Consumers are used to longer delivery times — and this could be a good thing
Advertising Partner

The Deloitte study revealed two significantly intriguing insights. In the U.S., product quality is the top deciding purchasing factor for car buyers (61% of respondents). This ranked much higher than aspects like price (31%) and even quality of overall ownership experience (36%). According to this study, consumers are less concerned about the experience (even though it is still important) and care more about the product.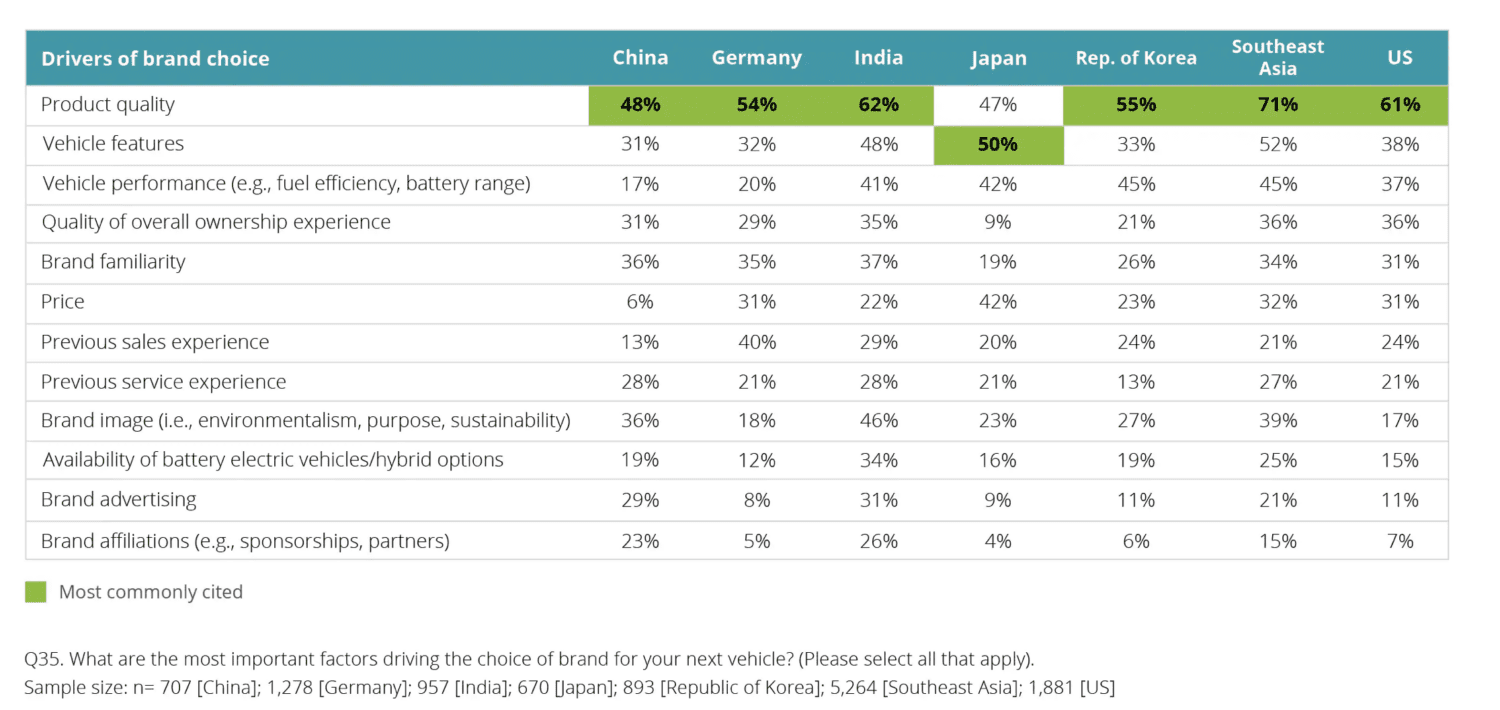 This stat might be connected to another critical part of the study. The report revealed that in the U.S., 31% of consumers (the highest percentage for this metric) are okay with waiting three to four weeks to deliver a new vehicle. This finding can be a huge profitability benefit for dealers. It may enable dealers to have the time to offer more vehicle customizations and add-ons, which they can offer as a competitive advantage. 
That new customer is ready to come back more than you might think 
While many U.S. consumers do have a preference for servicing their vehicles at aftermarket locations, according to the study, dealers still have the upper hand when it comes to building trust. The Deloitte study revealed that most U.S. consumers trust dealerships where they originally bought their car or got their most recent servicing. 
This metric underscores the importance of consistently following up once a recent car buyer has left the showroom. Those email newsletters or text message servicing reminders can go a long way with buyers with whom you've already most likely established a trusting relationship. 
U.S. consumers are not excited about subscriptions 
Subscriptions have become a way of life for many. According to The Business Research Company, a market research company, the global eCommerce subscription market is on track to hit $904.28 billion by 2026. However, the current sentiment by U.S. car buyers might not lead to the automotive market making a significant mark on that number. In the U.S., most car buyers are not excited about monthly subscription fees. 
Only 20% wanted monthly fees, while 33% preferred to only be charged when they used the service, and 46% wanted to pay the price upfront with the total vehicle cost. The top connected feature U.S. consumers wanted (60%) was maintenance updates and health alerts.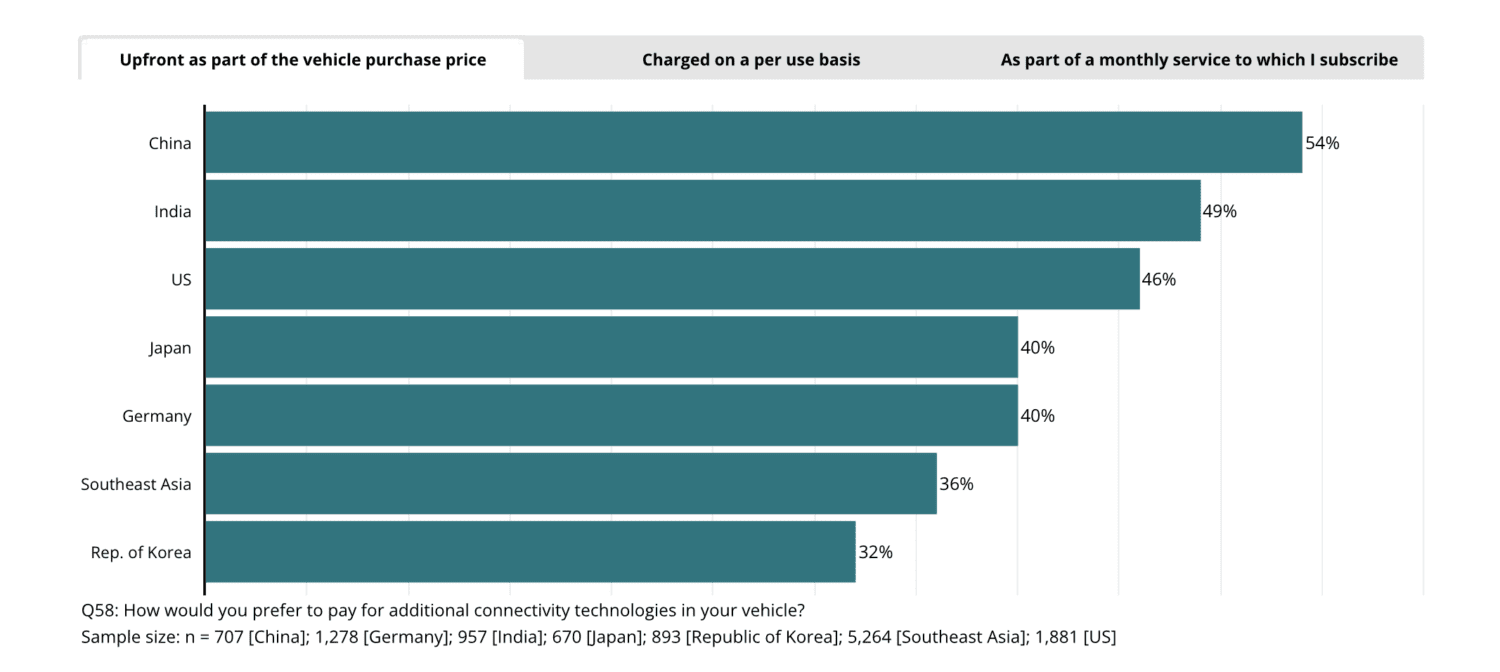 Ultimately, U.S. consumers might only be open to subscriptions in certain markets. So, dealers may want to experiment with a hybrid plan, where some features are offered at an upfront cost. Alternatively, other offerings, like maintenance alerts or features that someone would use regularly, are part of a subscription. 
Take a look at the study for more crucial insights
The 2023 Deloitte Global Automotive Consumer Study offers some valuable guidance into how consumers are responding to some of the emerging technologies. It may help to use this report as a guide to see what insights to look into in your area. 
Download and read the 2023 Global Automotive Consumer for more insights and data.
---
Did you enjoy this article? Please share your thoughts, comments, or questions regarding this topic by connecting with us at newsroom@cbtnews.com.
Be sure to follow us on Facebook, LinkedIn, and TikTok to stay up to date.
While you're here, don't forget to subscribe to our email newsletter for all the latest auto industry news from CBT News.