When it comes to the future of the automotive industry, the word "partnership" is starting to enter the conversation. In the past, automakers looked at one another as rivals, but today they are considering the benefits of merging. One famous example is Fiat Chrysler Automobiles. What was once seen as an "impending failure," has expanded into a bustling success.
The partnership between Fiat and Chrysler has allowed both companies to not only create success in their geographic markets but also totally revamp the way consumers and rivals see them. The merger has resulted in a multinational corporation that now operates in 140 countries, and the development of larger foreign cars (a nod to Chrysler's influence). The partnership has seemed to work for Fiat and Chrysler, but what is the future of partnerships and collaborations? How do these arrangements positively impact dealers and customers?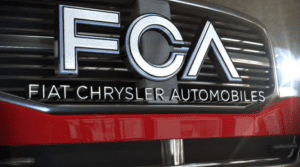 What can Dealers and Customers Gain from Mergers and Partnerships
While it is true that many of the automotive industry's past partnerships have been unsuccessful, there are ways that these arrangements can benefit everyone in the long-run.
They Can Prevent an Automaker from Permanently Closing the Doors
The economic recession in 2008 and 2009 sent many domestic automakers into a tailspin. Ford's merger with Tata and Chrysler's eventual partnership with Fiat saved both companies from financial ruin. The absence of partnerships would have potentially led to the failure of two domestic automaker titans, adversely impacting related dealers and diminishing the car buying options of consumers.
There are New Opportunities for Innovation
Diversity sets the groundwork for innovation, and the joining of two different companies can bring about new ideas that benefit dealers and car buyers. The alliance between Renault, Nissan, and Mitsubishi have allowed all involved to tap into each other's zero-emission and hybrid technologies. The alliance was the world's leading electric vehicle manufacturer in 2017 and has contributed significantly to the U.S. and Europe's "green automotive revolution." Consumers and dealers get to benefit from lower fuel costs and the environmental impact of hybrid vehicles.
Pricing Can Change for the Better
While pricing in these situations can be volatile, a merger could lead to better pricing. For example, Nissan had desired to leverage Mitsubishi's use of more affordable raw materials. Potential savings on the construction of cars could be passed down to dealers and consumers. It is likely that during these mergers, one company is better at specific processes than others. These efficiencies can lead to better prices in the long-run.
Who is Partnering?
Many companies realize the benefits of joining forces. The Renault and Nissan alliance now include Mitsubishi, and Fiat and Chrysler also have blended operations. However, some partnerships are not complete mergers but are concentrated in one area or process. For example, Honda and General Motors have a fuel-cell partnership.
Both companies have committed to mass produce a hydrogen system that is slated to be used in most vehicles by 2020. Another example is the partnership between Fiat Chrysler and Waymo, who along with BMW, Intel, and Delphi are joining forces to further the innovation of autonomous vehicles. These partnerships are allowing automakers to leverage the talents of other manufacturers to add variety and innovative ideas to their brands.
How Partnerships May Evolve
It looks as if the role of partnerships is shifting away from corporate-style takeovers and mergers to micro-partnerships that cover a single issue or topic. As mentioned above, many automakers are joining alliances, and smaller partnerships to figure out how to bring innovative technologies like autonomous driving, alternative fuel sources, and connected car features to the masses.
The future will likely see more of these arrangements as car makers commit to tapping into more of these technologies. However, there could be another substantial merger on the horizon. PSA's CEO Carlos Tavares is interested in joining FCA to give manufacturers like Renault-Nissan-Mitsubishi a run for their money regarding sales volume. Time will tell if FCA sees the potential benefits of an arrangement such as this one.
However, one thing is for sure; automakers understand the benefits of partnering and aligning with other automakers. While many have had adverse outcomes, FCA is a shining example of what is possible, and how dealers and consumers stand to benefit.