We're in a new era when it comes to dealership inventories, and everyone is searching for a better way of buying and selling vehicles. We wanted to spend time today talking through some of the current challenges facing the auto industry and provide insight into some great buying and selling solutions through one of our industry's leading online inventory platforms, Ally SmartAuction for dealerships.
Today on Inside Automotive, we're pleased to welcome Nate Lattimer with Enterprise Fleet Management; Todd Sanders, Executive Director of Remarketing Services with Ally; Josh Callahan, Senior Director of Remarketing Services with Ally; and Jeremy Wiggins, Used Vehicle Director of City Auto, Inc.

Used cars are top of mind for dealers, especially when new car inventory is low. Lattimer says there are significantly fewer used cars now than in years past. Everyone must work much harder to find and acquire the right cars efficiently. In the rental industry, dealers and customers can see that the mileage on these vehicles is notably higher, a trend that will likely continue for the foreseeable future.
When buying online, being able to trust the quality and condition of the car is not only important– it's essential. Virtual auctions don't necessarily allow buyers the opportunity to inspect vehicles on-site. SmartAuction accounts for this in several different ways, one being reputation. Ally has been in business for many years and has a first-class arbitration process. Sanders explains that dealers appreciate having third-party inspection services. Hundreds of users are leveraging the SmartAuction platform to receive inspection reports, and Ally hopes that this service continues to expand. "Dealerships throughout the country use this product to inspect their vehicles," says Callahan. He then explains how one dealer sold over 1,000 cars last year through SmartAuction. 
SmartAuction also offers a buyer program where dealerships can return eligible vehicles if it doesn't work out. With SmartAuction's seller program, dealers can post used vehicles without fees and pay only when they sell. These protections prevent any unexpected surprises for dealers and give buyers a sense of comfort, which helps them move more inventory.
Used car managers spend a tremendous amount of time looking for inventory and working harder due to staffing shortages. PM or after-hours auctions make dealers' jobs easier. Wiggins says that sometimes buyers don't have time to go online for an auction in the mornings. PM auctions give dealers more opportunities to buy. 
Wiggins tries to participate in every auction he possibly can, especially with the market the way it is today. In fact, Wiggins buys 90% of cars from SmartAuction due to the excellent arbitration policies and seamless process. Dealers are looking for ways to maximize their wholesale and retail profits, and SmartAuction allows dealers to wholesale it on the platform while still having the flexibility to retail it before the vehicle sells on the platform. There are roughly 30,000 vehicles on the platform daily.
"The virtual way of buying is definitely the future and [SmartAuction] really helps us to be able to view more inventory quicker," says Lattimer.
Click here to learn more about Ally's SmartAuction platform and other dealer services.
---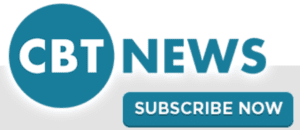 Did you enjoy this interview with Nate Lattimer, Todd Sanders, Josh Callahan, and Jeremy Wiggins? Please share your thoughts, comments, or questions regarding this topic by submitting a letter to the editor here, or connect with us at newsroom@cbtnews.com.
Be sure to follow us on Facebook, LinkedIn, and TikTok.
While you're here, don't forget to subscribe to our email newsletter for all the latest auto industry news from CBT News.