Dealerships are always looking for ways to drive efficiency and profits further by adding new technologies. Back in June of 2021, Proactive Dealer Solutions launched Brooke.ai, automotive's first digital voice assistant that can answer, handle, and appoint inbound service calls for dealerships. Proactive Dealer Solutions has now partnered with Xtime, a Cox Automotive solution, and they join us now to discuss the partnership and the added benefit to dealers.
We're pleased to welcome Tiffany Peeler, the Vice President of Sales and Operations for Proactive Dealer Solutions. We're also joined by Monika Portman, AVP of Product Management for Cox Automotive.
With a background in building in-house, variable and service BDCs, Proactive Dealer Solutions decided to pursue an integration with Xtime to meet high customer expectations, reduce customer pain points, and fill staffing gaps. Employees working in positions on the phone are more challenging to acquire and retain, Peeler says. Focusing on revenue-generating activities is crucial, so this partnership intends to leverage and build technology that takes mundane tasks off the shoulds of valuable BDC agents.
Proactive Dealer Solutions understands all the processes happening in the service lane today. From a shop loading perspective, service BDC agents must be highly mindful of the times they book service appointments and how they are spread out over the day. The schedule needs to assist technicians, managers, and other personnel with executing the volume of work efficiently. But how can a digital voice assistant understand the nuances of scheduling the service lane?
That's where Xtime comes in. When Proactive Dealer Solutions was building Brooke.ai, the company knew it needed to work in tandem with a scheduling tool. Xtime is the leader when it comes to service scheduling technology, and they also value improving the customer experience and driving dealership retention.
This opportunity has allowed Xtime to start helping dealers drive efficiency, especially in light of the tight labor market. The companies are aligned in dealership operations, the customer experience in the service lane, and the essential nature of scheduling. Customers today want customer experiences that are convenient and tailored to them. Not every customer wants to schedule their service appointment online, so service BDC agents must be flexible.
In less than a year on the market, Brooke.ai is now in close to 200 Xtime stores, and dealers are now reducing friction and complexities in customer service. Not having proper software-to-software interactions leaves some dealers at a disadvantage. If a customer has a poor experience in your dealership, they likely won't come back.
With the way shop loading is set up in Xtime, service BDC agents have real-time access to the information in Brooke.ai. That way, auto technicians can seamlessly move from one job to another, service advisors can spend more time with the customers, and BDC agents have clear visibility of appointments.
Alternative transportation options are also important, adds Peeler. Brooke.ai is the only digital voice technology that offers all transportation options seamlessly with Xtime. More than half of the appointments scheduled with Brooke.ai are for something other than a drop-off. Brooke.ai is also capable of answering questions that prospects or return customers call in to ask. In fact, a surprising amount of calls come in after business hours or during holidays. Brooke.ai can field those inquiries without the need for a physical presence at the dealership.
The experience working with Brooke.ai and Xtime is streamlined and doesn't require extra setup or training. Brooke.ai seamlessly leverages Xtime's settings and capabilities, giving car dealers added flexibility.
To learn more about Brooke.ai, schedule a demo here.
---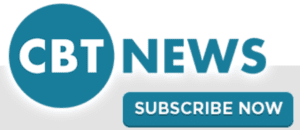 Did you enjoy this interview with Tiffany Peeler and Monika Portman? Please share your thoughts, comments, or questions regarding this topic by submitting a letter to the editor here, or connect with us at newsroom@cbtnews.com.
Be sure to follow us on Facebook, LinkedIn, and TikTok.
While you're here, don't forget to subscribe to our email newsletter for all the latest auto industry news from CBT News.