In a recent interview with Automotive News, Peter Welch, CEO of NADA, discussed the new diversity and equity strategies he and NADA staff are taking to promote inclusion in the company and the automotive retail industry: "We have such a big footprint in the industry, and in the retail industry, that we intend to lead by example. In one fell swoop, we're going to assure that we're going to have more representation."
The company has made some significant moves to address a push to include more women and diversity in NADA's makeup and initiatives.
What are these efforts, how significant are they, and how do they impact the automotive industry as a whole? Check out these quick takeaways of NADAs latest equity moves:
A Bylaw Amendment Will Expand Women and Minority-held Seats
Recently, NADA announced that they would be dividing the country into three regions and passing a bylaw amendment to expand the number of reserved at-large seats held by minorities and women. Formerly, these populations held two seats, but the amendment has increased the number to three.
This move directly increases the amount of representation within NADA and enables more minority and women dealers in these communities to influence NADA-related matters that could face the populations they represent. Additionally, these new board members will also be a part of committees that impact NADA's operations and programs that have a lasting effect on dealers.
The Company Has Made Some Critical Personnel Decisions to Further Representation and Inclusion
Currently, 41% of NADA employees are women, while minorities hold 20% of positions. However, Welch is keen on increasing these numbers. To jumpstart the effort, Welch established an internal inclusiveness committee, led by the vice president of human resources Claudia Kropf.
The group meets monthly to address issues of improvement within the areas of diversity and inclusion. However, this isn't the only personnel move Welch and NADA have made.
In July 2020, in response to the growing awareness of racial injustice brought on by the protesting of police brutality against African Americans, Welch established a new position: Executive Director of External Relations and Public Policy. This position was filled by Myra Dandridge, former communications director for the Congressional Black Caucus.
The job's broad goal is to promote strategic outreach efforts to connect diverse constituencies with franchised dealers. Welch acknowledged the importance of ensuring dealerships reflect and understand customers they serve:
"Dealerships represent a broad spectrum of customers and employees, and local dealerships reflect the thousands of individual communities where local dealers do business.
It is important to the success of the entire auto industry that we successfully engage all of the various populations that dealers touch." Dandridge's new position and the internal efforts to diversify NADA's staff speak to Welch's commitment to this ideal.
Making the Business Case for Diversity
While prioritizing representation is seen as "the right thing to do" by many, the business case for diversity is still a necessary conversation for companies to have.
In the Automotive News interview, Welch acknowledged that NADA had partnered with the U.S. Chamber of Commerce's Equality of Opportunity Initiative to promote economic inclusion through business leadership.
This move aligns with recent efforts by NADA to make the business case for diversity. The company recently released The Driven, a guide that walks dealers through the economic advantages of implementing diversity and inclusion strategies at their businesses.
From promoting personnel and board changes to understanding the financial impact a focus on inclusion can have on companies, Welch and the leadership at NADA are addressing diversity on many fronts.
What Does This Mean for Dealers?
The makeup of consumers is continuously changing. As populations continue to diversify, the needs of these consumers will indeed evolve to reflect this. As a result, companies—including dealerships—will have to see how their teams can better reflect the audiences they serve. According to BLS, only 17.9% of automobile dealers are women, while only 33.1% are minorities.
However, the current consumer base is continually diversifying, with buying power among minorities increasing. Therefore, dealerships and automotive-related companies like NADA must reflect the growing audiences they are serving.
As 2020 comes to a close and the decade unfolds, more and more companies will likely make diversity efforts a priority. For dealers who want to compete in a world where buyers themselves are changing, efforts like the ones NADA are making may become a necessity.
---
Did you enjoy this article from Chanell Turner? Read other articles from her here.
Be sure to follow us on Facebook and Twitter to stay up to date or catch-up on all of our podcasts on demand.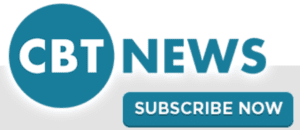 While you're here, don't forget to subscribe to our email newsletter for all the latest auto industry news from CBT News.