Today on CBTNews.com – Wednesday, August 22nd, 2018: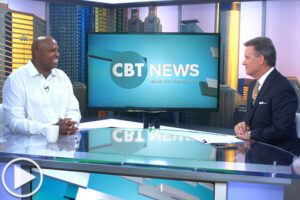 Put Your Mind in the Right Position for Success – Walter Bond
Often, the right mindset is what separates you from your goals. Our guest today knows exactly what it takes to put your mind in the right position for success. Walter Bond is a former NBA player turned international speaker who now shares his time and passion by meeting with and speaking to industry leaders and executives across the globe about how important it is to make sure you are working with the right mindset.
Even though Walter has been named one of the top 50 speakers in the United States, his journey started on the court where he learned the value of teamwork, encouragement and the power of mindset. Walter lead by example and embodied what it takes to support your team and bring them to the next level by working together with confidence and efficiencies while in the workplace.
Walter shares with Jim how everything starts with your mentality. By applying the right thought process, you are able to do right within your profession. He says, "until we get the right mentality, we won't have the right activity. In order to have success, we have to have the right activity." He then explains that the fundamental of growing a business has to start internally.
A business, whether a small start-up or established corporation, is ultimately a reflection of the people who form it.  You have to become what it is your trying to achieve. This starts with thinking differently and attracting what it is that your business is becoming.
Recognizing Your Employees In The Workplace: Is There A Right And Wrong Way?
If you implement these tips for employee recognition, you can avoid any mishaps from happening with your employee's motivation and drive levels. By putting in a little extra time and effort into caring for your employees, you can truly change how they work. Recognition and rewards help you, the employer, and your employees – creating a win-win situation. Read More
A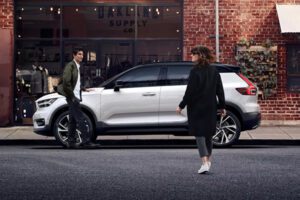 uto Subscriptions Hit Red Tape
Car subscriptions are one of the hottest trends automakers are currently jumping on, but red tape might prove to be a significant stumbling block for many going forward. Subscription programs like Volvo's Care and Cadillac's Book are making it easier for people to have cars only when they need them, cutting down costs and adding convenience. The nascent programs are still just in a few major cities, but there are plans to add more cities shortly. Read More