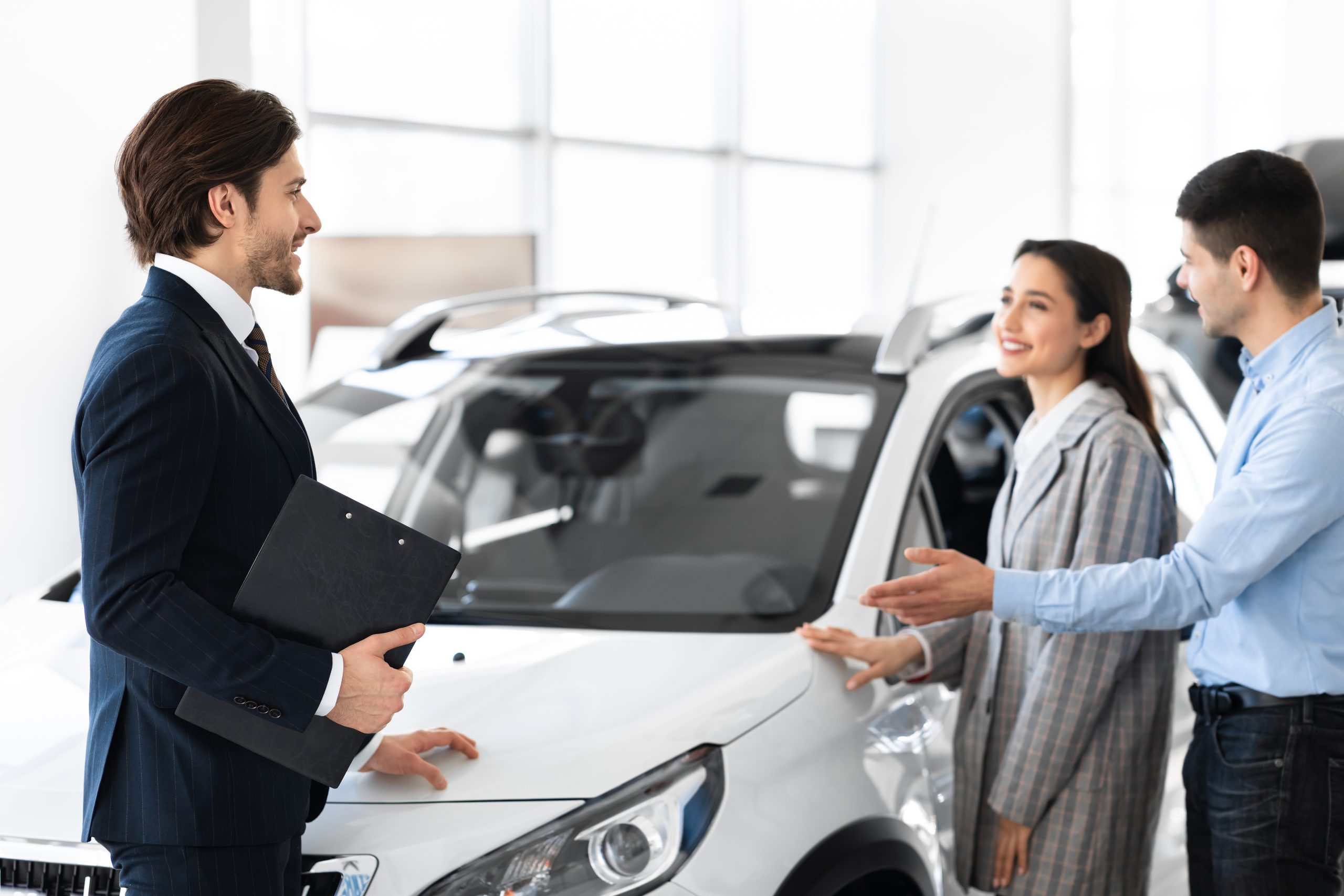 Customer loyalty is the foundation for any successful sales and marketing strategy at your dealership. The Pareto Principle, a widely cited stat, confirms this as it states that 80 percent of your profits come from 20 percent of your customers. 
It is in your dealership's best interest to focus on developing car buyers into customers that come back. However, this practice is easier said than done. 
There are many factors at play, especially today. From having to create messaging for multiple marketing channels, to investing in personalization, it can be daunting to put together a customer loyalty strategy. 
However, it is possible to achieve. If you are new to this or want to upgrade your current approach, here are some actionable tips for keeping your customers coming back. 
Provide Exceptional Service
This one may seem like a no-brainer, but its importance cannot be understated. According to a survey by American Express, 60 percent of American customers say they will consider switching companies following two to three instances of poor service. 
This data indicates that you and your dealership staff need to pull out all the stops when your customers interact with you. 
Here are a few ways you can deliver an enjoyable customer service experience that motivates customers to continue to visit: 
Ensure that someone greets them

– A smile and "welcome" goes a long way. In the hustle and bustle of the day, it is easy to have a few showroom visitors slip through the cracks. However, you don't want your customers to walk around your showroom without being welcomed or asked if they can be helped. 

Listen to their needs

– You want your team to offer a car or service they actually need. Train your sales staff to ask the right questions to get as much information from them as possible. This process will allow them to match car buyers with the most optimal vehicle or service. 

Always follow-up

– Whether you send cookies after a customer's purchase or follow-up with a phone call after a test drive, make sure customers know you appreciate them by reaching out. 
Offering exceptional customer service doesn't have to be expensive or a chore. These simple steps can help to increase loyalty as well as customer trust. 
Make Personalization a Priority
Data by Bond, a customer engagement agency, revealed that 87 percent of Americans are willing to have various details of their activity tracked in exchange for more personalized rewards and brand experiences. Customers want to feel that you understand them, and this has led to a greater emphasis on providing more personalized customer experiences. 
For example, sending a birthday email that includes a discount on an oil or air filter change shows that you care enough to send messages on a day that means something to them while also offering something they actually need. 
Take time to learn your audience. This process could include sending surveys about their buying preferences or creating dynamic email content. The more you make your customers feel you are talking to them directly, the better. 
Create an Emotional Connection
Personalization is excellent, but it is even more effective when paired with content that brings about an emotional response. According to Forbes, 86 percent of customers say an emotional connection with a customer service agent would make them continue to do business with a company. 
You want to ensure that your team builds emotional ties with your audience. You can do this in a variety of ways: 
Tell a compelling story about how a customer has benefitted from purchasing a car or service from your dealership. 

Call your customers during key points of their research and purchasing process. This can be calling them after a test drive to receive feedback or checking back in with them after a showroom visit. 

Show the human side of your dealership by profiling your workers, and making them the face of your brand. 

Discuss any positive work you are doing in the community. 
Emotions drive many of the decisions that customers make. Therefore, you want them to associate positive feelings with your dealership's brand. 
Seek Feedback, Experiment, and Implement What Works
Customers want to know that you care about improving, and showing them that they have a voice in how you change will increase their attachment to your brand. Many brands send out surveys, but many may not take the time to read and implement strategies that work. 
A great way to increase customer loyalty is to take the time to hear your customer's suggestions and incorporate their ideas into your dealership's processes. This step will let them know that you care about their perspective and that you are committed to improving.  
Develop a Loyalty Program
Loyalty programs are popular these days, as they let customers know that they are being rewarded for purchasing from you. So, you want to see where you can implement rewards-based loyalty programs into your dealership operations. 
For example, these could look like : 
Providing a discount after a certain number of routine services. 

Creating partnerships with nearby businesses and restaurants and offering discounts to these places when customers buy from you. 

Offering incentives on birthdays and special holidays. 
Having a loyalty program incentivizes your customers to return to buy from you, and it also recognizes them for continuing to be a returning customer. 
Developing Customer Loyalty Should Be a Crucial Part of Your Strategy
Creating customer loyalty should be the primary goal for your dealership team. Not only can it increase your profits, but it also expands your customer base, as these individuals will likely recommend brands they prefer to friends and family. While it isn't always easy and does take time, you and your team can benefit from this if you make achieving customer loyalty a long-term goal.
---
Did you enjoy this article from Chanell Turner? Read other articles from her here.

Be sure to follow us on Facebook and Twitter to stay up to date or catch-up on all of our podcasts on demand.
While you're here, don't forget to subscribe to our email newsletter for all the latest auto industry news from CBT News.