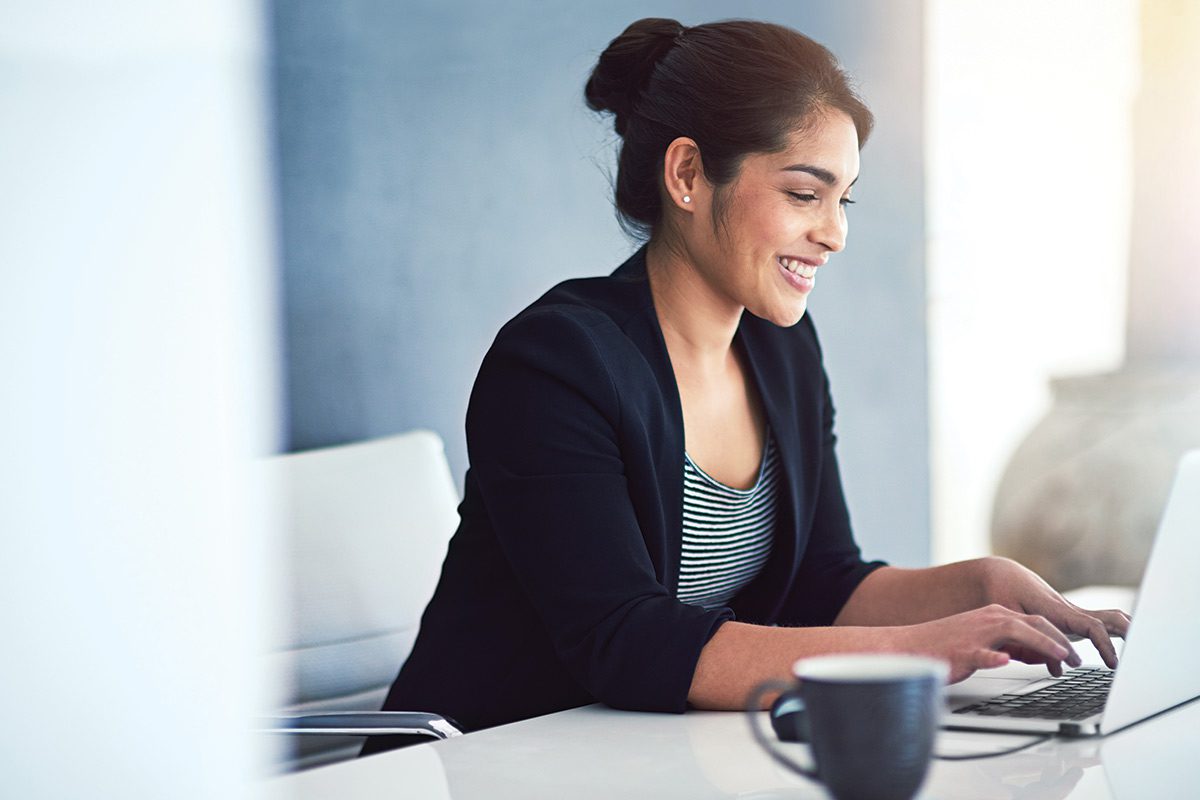 A recent report from global consumer insights leader J.D. Power has identified high overall satisfaction among car shoppers when utilizing car manufacturer websites. Of the 13,451 shoppers surveyed in April and May of 2020 for the 2020 Manufacturer Website Evaluation Study – Summer, websites for mass market and luxury carmakers were scored based on site appearance, navigation, speed, and the availability and relevance of online content. Responses were collected from shoppers who intended to purchase in the next 24 months.
Out of a possible score of 1,000, luxury manufacturer websites averaged a score of 835 while mass market were just slightly back at 825 on average. In fact, only 30 points separated the lowest score from the highest on the luxury scale, and the span from top to bottom on mass market is just 48 points. Top scores went to Mercedes-Benz in the luxury segment, edging out last year's top performer, Land Rover. Chevrolet and Ram tied for top mass market website – a position Ram held alone last year.
The results demonstrate that manufacturers have taken to heart that the online experience truly is important for consumers. That has included adapting websites to integrate the jumping-off point for online sales in light of the pandemic recovery.
"There is no mistaking that the pandemic has put a sizeable dent in the automotive market," said Jon Sundberg, senior manager of digital solutions at J.D. Power. "As government regulations have affected the ability for people to go into a dealership on top of people becoming wary about venturing out to a dealership to purchase a car, it is more imperative now than ever that manufacturers better equip their online retailing presence to cater to this change."
According to survey results, auto manufacturers have received passing grades from shoppers. But car dealer websites may be a different story. 
Web Analytics Not Popular to Measure Among Dealers
Many dealerships aren't aware how their website performs, from management to IT and social media managers. The focus is commonly on maintaining current vehicle listings with accurate details, but little attention is paid to the consumer's experience when browsing the site.
Most website visitors will abandon their session if a page doesn't load within three seconds. Only one in five is likely to give your website another chance. Bounce rates are cut in half when a webpage loads in less than two seconds.
Unfortunately, dealers are often ill-equipped to deal with websites and analytics as the focus is so heavily on turning inventory. 
Different Experience for Shoppers on Dealer Website versus Manufacturer
One serious problem for customers is the dramatic difference when moving from the manufacturer's site to a dealer's website. What should be a cohesive move becomes a patience-testing, frustrating experience.
As an example, the Toyota website scores 60 out of 100 on the desktop experience and 41 on mobile, according to google PageSpeed Insights. A popular unnamed Toyota dealer in the Midwest scores just 14 on mobile and 24 on desktop.
It shows that customers are likely to become irritated at web experience on a dealer's site after visiting a manufacturer's site that has met their expectations.
KPIs for Web Performance  
It would serve dealers well to improve their website performance in a few areas, using the carmaker's site as their original benchmark. 
Online Sales Platform
First, ensure all the tools a customer requires are available on the website. During the COVID-19 pandemic, an online sales platform or funnel should absolutely be available. Give customers the option to buy their next car remotely. 
Value-Driven Content
Populate your website with a blend of evergreen content – information that as valuable today as it is in a year or two – as well as time-specific information. The increasing popularity of walkarounds and how-to videos and articles are a great place to start with content that adds value to the consumer. 
Page Loading Speed
Make sure the experience is as smooth as possible. Audit your website regularly to improve page loading speed. Google PageSpeed Insights not only rates your website but provides suggestions on how to trim the time it takes for pages to load.
Customers are satisfied with their experience on manufacturer's websites. Providing a similar satisfaction on dealer websites will keep them engaged longer and bring them further along the sales funnel.
---
Did you enjoy this article from Jason Unrau? Read other articles from him here.

Be sure to follow us on Facebook and Twitter to stay up to date or catch-up on all of our podcasts on demand.
While you're here, don't forget to subscribe to our email newsletter for all the latest auto industry news from CBT News.