In this segment, Jim Fitzpatrick talks with David Lewis, CEO and President of David Lewis & Assoc. and discuss the auto industry as it moves into the fourth quarter of 2018. David explains how within the remaining 90 to 100 days of the fiscal year, dealerships need to focus on their business plans for 2019 as the industry is reciprocal with a distinct ebb and flow, and many analysts are projecting a down year for sales in 2019.
Although David agrees that the industry will likely see a dip in overall sales, it will only be a small dent, nothing like the recession of 2008 and 2009. A resurgence of that caliber would be highly unlikely. David definitely expects to see fewer new car sales but thinks that the financial dent to used-cars will be very minimal.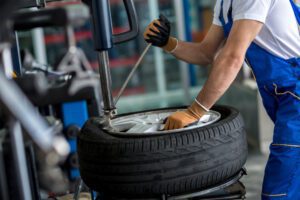 So how do dealership managers combat this eventuality in order to get a fair share of the market in 2019? David's answer is to focus on fixed-ops. Start training service advisors quickly on how to sell. That's how dealers will pick up that small drop in profitability. David explains, "If we can get our service advisors creeping up on 20-25% on customer pay revenue, we're not going to feel the pinch that much, most won't feel it at all if they can increase the numbers in those areas."
Advertising Partner

When you increase the capabilities of your fixed-ops departments, it has a cyclical effect and helps new and used car sales as well. So, David recommends that dealers set up a good sales rep in fixed-ops who's sole responsibility is to tap into this area and they can potentially sell 15-30 cars each month.
How did David come up with this business tactic? Through customer focus groups. The most feedback David received from these groups was that more often than not, the consumer doesn't understand what the dealership is trying to sell. Instead of sitting down with a customer at a desk, and telling them what they need, salespeople should bring customers back to the car and make a 'show-and-tell' demonstration in laymen's terms, so the customer grasps the content in a meaningful way.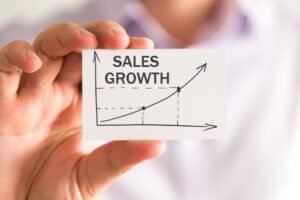 Some of you might be thinking, I don't have the time or manpower to do this. Well, you're going to need to make time. The dealership must always be striving to make operations better because every department benefits from increased revenue. When teaching this philosophy in the dealership, the employees who get the most excited about it are the technicians – they have the most to gain and the most to lose.
Part of sales training is recognizing that a customer has the right to say no, but they need to have the best information in order to make that choice. They also have the right to that show and tell presentation. If they decide to go forward with the repairs, then that presentation will make them feel comfortable and confident about their decision.
Experimenting with these tactics will put you on the path to great success.