The ability to shop online has changed how we make purchases as consumers, as well as how sales processes are handled across all industries. Internet sales managers – a title once recruited exclusively for automotive dealerships – are now a hot commodity in all businesses.
This increased competition for hiring means you need a pay plan that's both competitive enough to outbid other companies hiring, as well as aggressive enough to motivate the staff you have to stay.
This can be difficult because the buyer experience has changed. Sales still come in three forms; by phone, by foot or by click; but the modern consumer researches online and shops in store— blurring the lines when it comes to classifying leads.
That means your payment structure needs to evolve with the market.
Ask yourself:
Will your ISM be in charge of your organic social media; replying to comments, messages and updating our page to include sales, promotions and other important information?
Will they be managing your PPC advertising?
Will they be facilitating your third-party vendors?
Are they going to be answering ALL sales calls?
Are they in charge of managing your website/taking inventory photography?
Or… will they simply be managing your BDC and handling internet leads?
Your answers to these questions should play a huge role in designing a fair and competitive base pay. Don't forget to determine the types of traffic and sales you're making now to better plan for the future.
Once you have an understanding of where you stand, here are a few plan options that can help you keep staff motivated and sales high…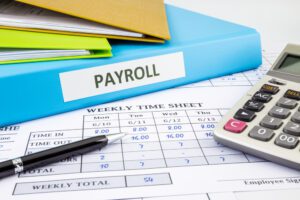 Performance Driven Pay
If the market for hiring is saturated, why not
show your employees you're invested in them and raise from within? You can incentivize good work by promoting and paying based on performance.
While you may be strapped when it comes to salaries, there are ways you can motivate your team to earn you more, so you can pay more!
Try incentivizing financed deals over cash buys with a bonus and watch your profit needle move!
Or train your internet team on your lender rates, special add-on packages or other services so they can begin that conversation before the customer reaches the door.
Action Based Pay
This plan focuses on what your dealership needs most at its crux. Whether that's appointments, visits, sales or some other variable your team will never wonder what their focus should be.
This clarity in your goals can help focus your team's efforts, earning you more of what you need most while providing both management and your Internet team a clear understanding of what's needed AND how much it's worth.
Incentivize weekly hit numbers and develop a bonus plan you can stick to.
Accountability-Based Pay
With increased competition hiring for these positions, and a majority of the workforce being millennial; which means they're entering full-time employment saddled with more debt than the last few generations combined; the base plus bonus model won't always resonate with top talent.
If you want to keep top talent while attracting more, there isn't a magic trick or strategy…you may just need to pay more.
These higher salaries will attract not only top talent within your industry, but catch the eyes of those outside of automotive who aren't familiar with our payment structures.
There's no right answer— each of these plans is competitive and; when implemented well; can increase your employee retention, increase your curb appeal to potential hires— all while providing you with more profits. It's about determining which plan will work best for you, your dealership, your goals and your bottom line.