Welcome to another edition of The Future of Automotive, with Steve Greenfield, Founder, and CEO of Automotive Ventures, where I put recent automotive and mobility news items into context, in terms of the broader thematic areas that will potentially impact the industry.
I'm glad that you could join us.

This week we have a special guest joining the show to help us understand how dealers should be looking at optimizing their new car inventory.
I've always been surprised at the lack of solutions to help dealers figure out which new vehicles to stock to both drive more profit and eliminate costs in their operations.
Our guest on the show today is Christian Miller, the CEO of Dealer Trade Network. 
Dealer Trade Network is the only company using proprietary data and analytics to inform market strategy and unit placement in the end-to-end new car trade and fulfillment process.
The company connects buying and selling franchise dealerships, facilitates payments, and manages the entire delivery process.
As a result, dealerships turn their floorplan faster and increase monthly revenue.
Congratulations to the entire Dealer Trade Network team for providing such an innovative product for dealers. I look forward to checking back in a few months to hear how it's going.
Companies To Watch
Every week we highlight interesting companies in the automotive technology space to keep an eye on. If you read my weekly Intel Report, delivered to your email inbox at 7:00 AM on Mondays, I showcase a couple of companies to watch, and we take the opportunity here on this segment to share those companies with you.
Today, we have two new companies to watch: PaintJet & Mythos AI.
PaintJet
Our first company to watch this week is PaintJet, a company focused on painting tomorrow's infrastructure with robotics and AI.
PaintJet revolutionizes commercial painting by using robotics and advanced data to achieve high-precision applications, reducing overspray and predicting assets' maintenance life cycles.
PaintJet is focused on new construction painting, with the promise that PaintJet's advanced technology allows for large-scale projects to be completed faster than average.
Industries they serve include industrial infrastructure, commercial infrastructure, weatherproofing and even painting marine ships.
Concrete, aluminum, or steel – if it has a surface, PainetJet will paint it!
If you're interested in learning more, you can check out PaintJet at www.PaintJet.com. 
Mythos AI
Our second company to watch this week is Mythos AI, which is focused on Autonomy in the marine space.
Mythos AI is developing advanced automation and self-driving for marine vessels.
I was up on Lake Hartwell in Georgia this week – out on the water in one of Mythos' autonomous boats, and it's really pretty amazing technology to see in action.
Mythos has taken everything their experienced team has learned from self-driving, autonomous passenger vehicles and created an autonomous framework specific to the maritime domain powered by a cloud-based data platform for the purpose of removing human error from marine navigation.
Mythos AI exists to foster healthy ports and keep global commerce moving as efficiently as possible. 
The company is entirely focused on propelling the maritime sector toward an environmentally responsible, resilient, and equitable reality.
If you want to see more about Mythos AI, you can check them out at www.Mythos-ai.com.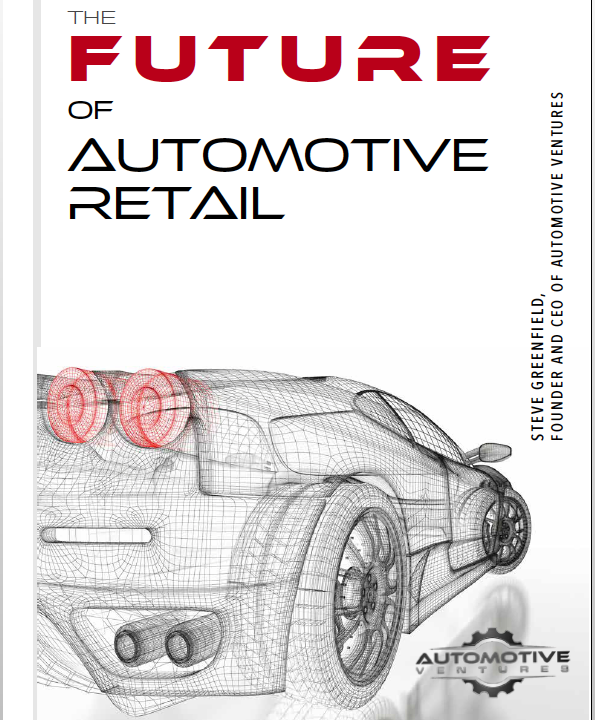 If you're an AutoTech entrepreneur working on a solution that helps car dealerships, we want to hear from you. We are actively investing out of our new DealerFund.
If you're a dealer who wants to invest in early-stage AutoTech companies that benefit your business, let me know. We are still accepting new investors into the DealerFund.
If you're interested in joining our Investment Club to make direct investments into AutoTech and Mobility startups with small checks, join the Club. There is no obligation to start seeing our deal flow.
And don't forget to check out my book, The Future of Automotive Retail, on Amazon.com. And keep an eye out for my new book, The Future of Mobility, which will be out at the end of the year.
Thanks as always for your ongoing support, and we look forward to working closely together with you to create the future of this industry.
Thank you for tuning into CBT News for this week's Future of Automotive segment, and we'll see you next week!