Welcome to another edition of The Future of Automotive, with Steve Greenfield, Founder and CEO of Automotive Ventures, where I put recent automotive and mobility news items into context in terms of the broader thematic areas that will potentially impact the industry.
We've been investing out of the Automotive Ventures DealerFund for just over a year – and for that entire duration, we've been looking to identify a startup in the ADAS calibration space that will benefit car dealers' operations.
This week I'm very excited to announce our latest investment out of the dealer fund, Kinetic Automation.
All new vehicles have at least three sensors, with most modern vehicles having 30 or more. New capabilities such as ultrasonic, radar, and camera-based technologies are exponentially increasing the complexity of servicing modern vehicles.
Kinetic Automation provides digital car repairs and maintenance services for electric vehicles (EVs), autonomous vehicles (AVs), and Advanced Driver Assistance Systems (or ADAS) from any manufacturer via its Kinetic Hubs, which are stand-alone service centers staffed by certified technicians.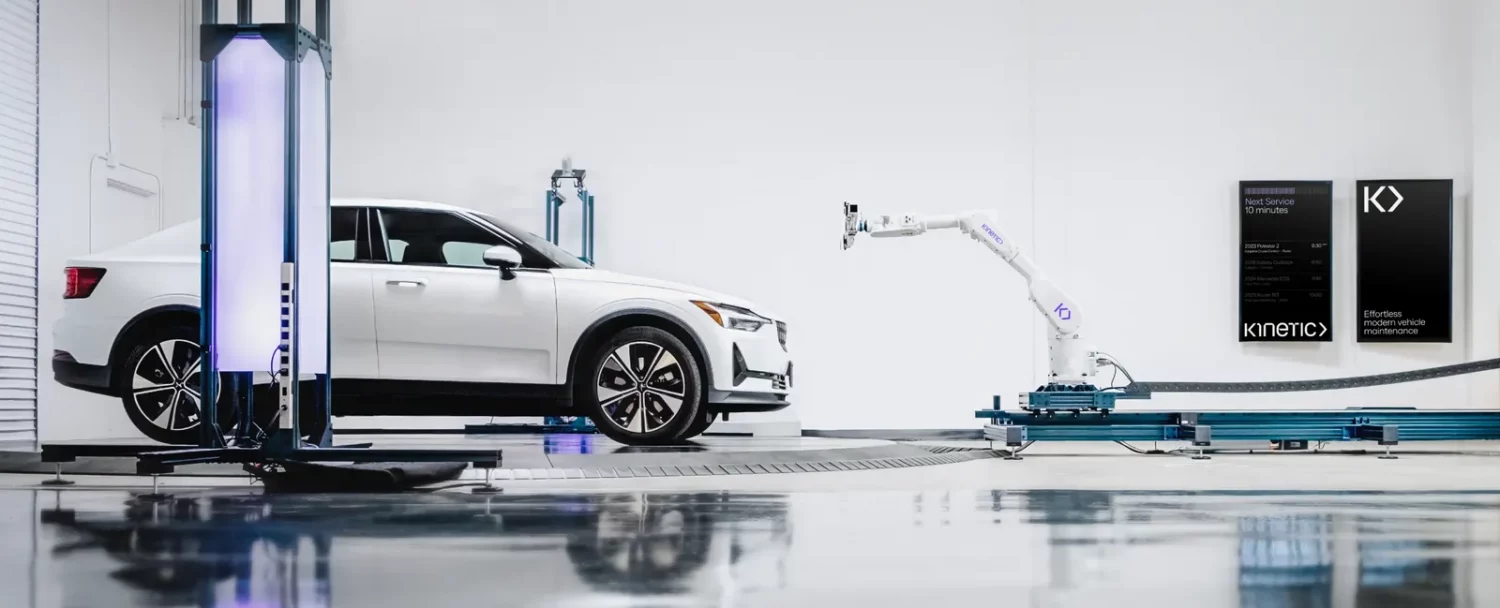 The solution is built on Kinetic's proprietary software, artificial intelligence (AI), computer vision, and robotics technology and provides precision servicing for individuals and industry partners, including car dealerships, rental companies, and traditional automotive repair shops.
Every Kinetic Center comes with everything you need to modernize and future-proof your shop: robotics, proprietary AI, and in-house expertise.
Partner dealers can make their business the go-to destination for fast, precise, digital car repairs and maintenance across all makes and models without the burden of costly equipment, software updates, or the need to hire new staff.
Why did we invest in Kinetic Automation? Kinetic allows us to check three investment thesis areas out of the DealerFund.
First, with the complexity of the technology in vehicles only accelerating, we believe that ADAS calibrations will provide a brand-new, high-margin revenue source to car dealers to offset some of the uncertainties mounting elsewhere in the business model.
In addition, we believe that the shortage of skilled technician labor is only going to get worse, given the complexity of the cars, the specialized skill set required to work on the technology in vehicles, and a general shortage of high-quality labor.
We also believe that we are entering an era where dealers will begin to focus much more on their cost structures, and therefore process automation at the dealership is going to grow even more important in the short term.
Firms like Automotive Ventures' portfolio company WarrCloud have illustrated our thesis area around process automation at the dealership, and this latest investment in Kinetic will prove that a focus on dealership fixed operations, labor efficiency, and more specifically generating new revenue from the emerging need for more ADAS calibrations will prove to be an investment in the right company, in the right macro industry trend, at the right time.
We envision a future where there will be multiple Kinetic Centers in every city across America to satisfy the need for first ADAS Calibrations but over time additional digital maintenance and service of vehicles. We are positioned to ensure that automotive dealerships play a key role in driving adoption and collecting revenue and profit from these new Kinetic Centers.
If you're interested in learning more, you can check out Kinetic Automation at www.Kinetic.auto.
I look forward to continuing to report back as we make additional investments out of the Automotive Ventures DealerFund.
Companies to Watch
Every week we highlight interesting companies in the automotive technology space to keep an eye on. If you read my weekly Intel Report, delivered to your email inbox at 7:00 a.m. on Mondays, I showcase a couple of companies to watch, and we take the opportunity here on this segment to share those companies with you.
Today, we have one new company to watch, called JoyRide.
JoyRide
JoyRide is a software platform that enables microbility fleets to run their operations more efficiently.
By combining a hardware IOT device with fleet management software, micromobility fleet operators can launch their own white-labeled app, and provide their customers with a full software marketplace.
The result? You get to manage your fleet of vehicles with up-to-the-second analytics and a one-stop backend dashboard system.
The JoyRide system provides white-label software features tailored to your fleet. Their customizable dashboard includes real-time GPS tracking, geofencing, support alerts, and up-to-the-minute analytics.
JoyRide provides automation at its best.
Joyride is the only platform you need to build a profitable and sustainable micromobility business. Let JoyRide get you there faster.
If you're interested in learning more, you can check out JoyRide at www.joyride.city.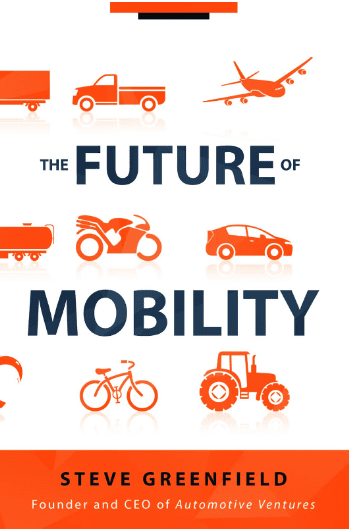 If you're an AutoTech entrepreneur working on a solution that helps car dealerships, we want to hear from you. We are actively investing out of our new DealerFund.
If you're a dealer who wants to invest in early-stage AutoTech companies that benefit your business, let me know. We are still accepting new investors into the DealerFund.
If you're interested in joining our Investment Club to make direct investments into AutoTech and Mobility startups with small checks, join the Club. There is no obligation to start seeing our deal flow.
And don't forget to check out my book, The Future of Automotive Retail, on Amazon.com. And keep an eye out for my new book, The Future of Mobility, which will be out at the end of the year.
Thanks as always for your ongoing support, and we look forward to working closely together with you to create the future of this industry.
Thank you for tuning into CBT News for this week's Future of Automotive segment, and we'll see you next week!
I'm glad that you could join us.