On this episode of Founder Focus, host and CEO of Automotive Ventures Steve Greenfield, has a conversation with Bruce Thompson, CEO, and founder of CarOffer. He's is also arguably the most successful serial entrepreneur in the automotive technology space. In mid-2019, Thompson launched CarOffer and sold 51% to CarGurus for a headline price of $275 million.
Thompson begins the conversation by discussing how he originally got into the auto industry. After graduating from school, a friend took Thompson under his wing and taught him about the wholesale business. In wholesale, Thompson says it's a relationship business. He says, he became a consultant to help dealers have tools to equip them to buy and sell vehicles.

In order to be successful, Thompson believes you have to understand the industry really well. If you build solutions, you have to be able to monetize those solutions. Ultimately when you find the solutions and help dealers make more money, you're both on the same team.
Thompson says, they made the decision to move away from the subscription-based business and move back to the transactional business, and that's how CarOffer was launched. It operates much like the stock market. Dealers place orders on cars and then are matched to the highest bidder in the system. Thompson says he couldn't be more excited, with dealers migrating to the tool and adopting it.
Thompson says one of the highlights of his entrepreneurial journey has been sealing the deal with CarGurus. He says, he did it because he loves the people and because they have 38 million consumers that visit their site on a monthly basis. Thompson says they are developing a brand new consumer inventory acquisition channel for their dealers and believe that can level the playing field for them.
You don't want to be the smartest person in the room, says Thompson. Willis Johnson is a mentor of Thompson and he says no matter what you're going through, you have to have somebody you can lean on. He continues to say, find a mentor that has been through it and listen to them.
Thompson concluded the conversation by sharing his best advice. He says a failure in your life or a slammed door can either be a tombstone to you or a stepping stone. If you didn't have a closed-door, you wouldn't have pivoted to the other one.
---
Did you enjoy this episode of Founder Focus with Bruce Thompson? Please share your thoughts, comments, or questions regarding this topic with host Jim Fitzpatrick at jfitzpatrick@cbtnews.com.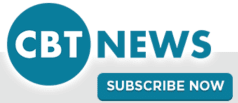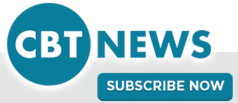 Be sure to follow us on Facebook and Twitter to stay up to date or catch-up on all of our podcasts on demand.
While you're here, don't forget to subscribe to our email newsletter for all the latest auto industry news from CBT News.