It's crucial for car dealers and managers to understand what's going on in each department of the dealership. For Brandon Apon, the General Manager of Mall of Georgia Mazda (Hendrick Automotive Group), working in most of his store's departments has helped him also better connect with his employees. Today on Inside Automotive, Apon, who was recently named to Automotive News' 40 under 40 list, joins the show to discuss his business today as well as his recruiting and hiring methods.
Apon was recruited directly into Hendrick Automotive Group after his time at Liberty University, where he played football and obtained a business marketing degree. He recounts having "no real knowledge of the car business" but thinking his personality and desire to connect with people would help him in the retail automotive industry.
After selling cars for a year and a half, Apon reports he moved into a "team leader role" for three years before entering his current position as General Manager in 2018. He was 27 years old but says, "age is just a number," and he's had excellent leaders who have helped him from the beginning.
Apon attended the 18-month NADA Academy and garnered information from all aspects of the automotive business. He now says that parts is the only realm he doesn't have some level of experience in.
Hendrick Automotive Group has historically hired individuals with a drive to succeed. Apon notes the group's co-owner, Rick Hendrick, believes "people are his best asset." Apon states he has been with Hendrick Automotive Group for almost ten years and feels the company has given him all the opportunities to grow and make the difference he wanted.
Regarding recruiting more people into the automotive industry, Apon says education on the viability of a career in the industry is the most important thing. He mentions Hendrick Automotive Group's partnership with Liberty University that allows the group to reach students in their early years of college and offer them internship experiences.
Asked about potential recruits who are concerned about work-life balance and commission-based pay, Apon says we all have a choice on how we "divide [our] mental space and [our] time." He also says the auto industry will need to "adapt and modify" recruiting procedures for the next generation.
Apon reports his auto group is very welcoming and accommodating to female employees across all teams and quips that women "probably do the job better than most men." He says that overall, high sales numbers alone do not fully equate to success and that "there's really a spot for everyone" in a dealership.
Changing gears, Apon says Hendrick Automotive Group has been dealing heavily with pre-owned vehicles since dealers have more control over that segment than new vehicles. He indicates that demand remains high and that while there is definitely a car shortage that has caused some "hiccups," he would prefer overall supply to not return to pre-pandemic levels.
Apon reports, that Hendrick Automotive Group's customers are willing to pay the ongoing high MSRPs for cars. The company is also offering optional add-ons and upgrades for additional profit. He also notes that the auto group prohibits charging over MSRP.
Apon says he considers himself as a "jack of all trades," noting that he began cutting hair in college and thoroughly enjoys it as he finds it to be an "incredibly social art form."
---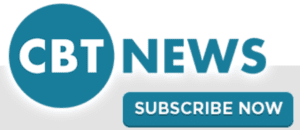 Did you enjoy this interview with Brandon Apon? Please share your thoughts, comments, or questions regarding this topic by connecting with us at newsroom@cbtnews.com.
Be sure to follow us on Facebook, LinkedIn, and TikTok to stay up to date.
While you're here, don't forget to subscribe to our email newsletter for all the latest auto industry news from CBT News.