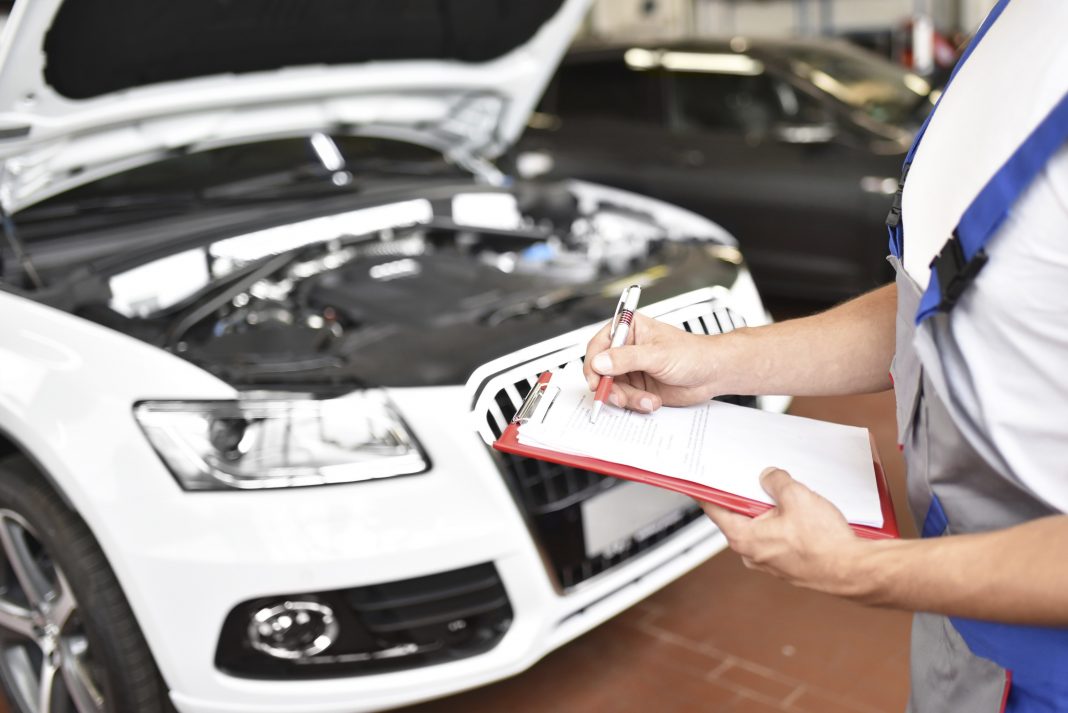 Vehicle history reports (VHR) serve as a window into a car's past for any potential buyer and for dealerships. The reports can provide a wealth of information, including but not limited to accident, damage and theft histories, title information, and a vehicle's market value. VIN information is tracked and stored across various national and state government databases, insurance providers and other third-party data collectors.
Sites like CarFax, AutoCheck, and Bumper provide solutions that aggregate this data from various entities into one streamlined report for both individual or commercial buyers and sellers. There are several main players in the vehicle history reporting space, and each offers its own take on what is provided, how the reports are structured, and what they cost. Not all VHR providers have access to the same data or information.
What a vehicle history report includes
The reports that consumers can access while researching cars online can potentially make or break a sale. They also provide information that car dealers may use to make better vehicle pricing recommendations. Depending on where a VHR is being accessed, on a third-party aggregator or from the reporting agency itself, the information in the report may vary. These are some of the most common things that can be found in a vehicle history report: 
Ownership history. VHRs could identify if a vehicle was previously a taxi, rental car, police vehicle, etc., as well as report on how many other owners the vehicle may have had and the mileage each previous owner logged on the vehicle.
Accidents and damages. They may also include records of both major and minor accidents that were reported to an insurance agency or other reporting entity.
Salvage and thefts. Reports of any thefts of the vehicle or if the vehicle has been deemed a "total loss" by an insurance company could also be included if those records exist.
Title records. There are over 50 different types of title reports ranging from flood and fire damage to antique vehicles. Each branded title gives consumers a more detailed look into what the car has or hasn't been through.
Detailed history of any closed or open recalls from the manufacturer that apply to the searched vehicle may also be found in the report. In some cases, the owner of the vehicle will have an active recall they should take care of to avoid any issues.
Odometer readings. Odometer monitoring prevents the shady practice of odometer rollbacks, a potentially costly issue for dealers.
Safety ratings. NHTSA crash tests vehicles and provides safety ratings to help consumers make smart decisions about safety when purchasing a vehicle.
Market value. An estimated range of the vehicle's value based on recent sales of similar vehicles.
How much do vehicle history reports cost for dealerships?
Because there isn't one industry standard, pricing for vehicle history reports can vary widely across providers for both consumers and dealerships. While consumers and dealerships can try to access for themselves free reporting from different government and state agencies, the time and effort often outweigh the convenience of purchasing a vehicle history report.
If a dealership decides to use vehicle history reports as both a sales and pricing tool, they may want to consider providers that offer bulk options or partnerships that are made specifically for used car retailers.
Where does the data for vehicle history reports come from?
There's no one specific entity that hosts all of the information that is gathered in third-party reports. Most often these providers are curating a detailed report from various sources based on a car's VIN, ultimately saving both the dealership and the consumer time from researching independently and gathering information on their own.
The National Motor Vehicle Title Information System (NMVTIS) is one example of a government agency that stores vehicle information and keeps records of a car's history. As a consumer protection agency, NMVTIS provides available data on fraud and unsafe and stolen vehicles and works with a select group of third party partners to access NMVTIS's proprietary reporting information. Some third-party sites are only given commercial use access which would be missing from the buyer's report and allow room for questions as to why the reports are different.
How can vehicle history reports help dealerships make the sale?
Today's car buyer isn't seeking anything other than a streamlined sales process and with many buyers shifting to online car purchasing, it's more important than ever for dealerships to meet the buyer's demand for information. However, vehicle history reports can do much more than land a seller in good favor with their potential purchaser. VHRs can also assist with driving dealership sales leads and helping the dealership remain competitive in both the online and brick-and-mortar sectors. The sales, purchasing, and finance teams can use real-time information on the market value of a potential trade-in when making an offer and for competitive pricing for any used cars on the lot—ultimately providing staff with the data they need to make informed decisions.
Informed trade-ins
When a buyer comes into a dealership with the intent of making a purchase and wants to supplement their purchase with trade-in, the sales team needs to have access to the most up-to-date information on the vehicle the consumer is trying to trade. Having access to a platform where they can quickly gather market value, the car's history, and other key indicators will give the team the ability to provide a fair offer on the trade and avoid any bad trades.
Give customers the information they want
Car buyers have to consider many factors when deciding if they want to purchase a vehicle, used cars can come with their own inherent risks and buyers will undoubtedly want to know the history of the vehicle itself before even deciding to consider an offer. Any roadblocks in accessing this history or not receiving accurate information from a sales team, could result in a lost sale and the buyer going elsewhere. Cox Automotive reports that "consumers are most interested in changes that will reduce unwanted friction in the vehicle buying experience," when it comes to making purchases. The report also notes that today's car buyers and car buyers of the future, would switch brands based on experiences like this in the sales process.
Improve your reputation
One of the biggest consumer complaints in the used car buying industry is the fear that dealerships rip people off. Having that type of reputation in a local sales area or online can be detrimental to foot traffic, site traffic, and sales. Providing vehicle history reports to buyers at no cost can help increase a buyer's confidence in a seller and signal to other buyers in the community that a company cares about being truthful. VHRs can raise red flags and impede a sale if the report comes up with a salvage title or was previously a rental car (blockers will depend on the buyer), but they can also serve as a benefit to the sales team if the reports are clean. The team can leverage the clean reports as a sales tool when speaking with buyers.
When selling a used vehicle that has what some would consider a red flag, it's best to be open and transparent with the potential buyer, rather than failing to provide or withholding information. If the sales team has access to all of the information included in vehicle history reports, not only will they bolster their relationship with a potential buyer but they can also be prepared ahead of time to answer any questions a consumer may have regarding the report.
Partnerships and enhanced leads
Third-party websites are the most likely place for consumers to both start and end their car buying journey. This includes sites like Kelley Blue Book, CarGurus, Bumper.com, and others in the industry. Consumers use sites like these to research cars, check safety ratings, evaluate pricing and more. By creating partnerships with third party sites and companies, dealerships can ultimately set their teams up for success by driving relevant, highly targeted traffic to both the website and in-store sales departments.
For example, a consumer runs a vehicle history report on a third-party site. The report details that this vehicle was involved in several accidents and has a salvage title. This report may turn off a consumer, considering the implied risk of costly repairs, car failure and structural damage. However, by partnering with third parties, dealers can supply a list of relevant vehicles matching the specific year, make and model that was searched and those will be shown to the consumer as an added feature in the report.
By matching consumer VIN searches with other matching or similar vehicles, third-party sites are able to provide dealerships with highly targeted and relevant leads that could result in a sale.
Pricing and appraisal
Buyers want a deal and to find a deal, they head online to research and find quotes and prices on the cars they want. In an effort to stay competitive and grab the buyer's attention, dealerships must constantly be monitoring similar car pricing, market value, and how the industry is performing to price their used vehicles. This can be a lengthy and cumbersome process for salespeople or your finance teams, as things can shift rather quickly. Partnering with a vehicle history report company that monitors pricing in designated areas or within set distances, has real-time updates of vehicle market value and other local sales data, dealerships can quickly update their sales price to beat out competitors and give consumers the fairest deal.
According to the Cox Pandemic Impact report, "many buyers in 2020 were motivated by attractive deals – whether they searched for them on their own or a dealer reached out with special offers. Importantly, 35% of buyers knew exactly what vehicle they wanted at the start of the car buying process, up from 29% in 2018."
Ultimately, as the industry continues to progress through the pandemic and into the future, dealerships and their personnel need to be aware of trends that are impacting purchase decisions for consumers. Providing a seamless, authentic, and transparent buying process, along with competitive pricing and vehicle history data, can help close the distance between your sales team and the sale.
---
Did you enjoy this article from Alessandro Mannino? Read other articles on CBT News here. Please share your thoughts, comments, or questions regarding this topic by submitting a letter to the editor here, or connect with us at newsroom@cbtnews.com.
Be sure to follow us on Facebook and Twitter to stay up to date or catch-up on all of our podcasts on demand.
While you're here, don't forget to subscribe to our email newsletter for all the latest auto industry news from CBT News.