Interbrand has released its list of winners for the Best Global Brands in 2020. The consultancy firm bases its ratings on financial forecast, the role of the brand, and brand strength. More specifically, the components of valuations include "an analysis of the financial performance of the branded products or services, of the role the brand plays in purchase decisions, and of the brand's competitive strength." Interbrand states that branding is crucial to growth since "strong brands influence customer choice and create loyalty; attract, retain, and motivate talent; and lower the cost of financing." 
Tech Earned Top Ranks
Unsurprisingly, Apple and Amazon won the two top spots and other technology firms ranked highly as well. Netflix jumped 24 spots to number 41, likely due to its success and increased customer usage during quarantine procedures, and Zoom gained a spot as number 100 on the list due to its innovative technologies that are continuously updated to meet today's quickly-changing needs. Ride-sharing service Uber also made the cut, coming in at number 96. The 2020 list also featured several auto giants and may give dealerships some insight into how to use branding to their advantage.  
Top Performers in Automotive
Despite an 8% decrease in growth, Toyota was this year's auto winner, coming in number 7 largely because it is "taking great steps to develop eco-cars, which will help us become a low carbon society." Mercedes-Benz followed closely behind in number 8 due to its role as a "pioneer of engineering and mobility" and, of course, its luxury and commercial vehicles. While BMW didn't make it in the Top 10 again this year, it maintained its spot as number 11 because the luxury brand is "committed to the very highest in quality for all of its products and services." 
Perhaps the most notable appearance was Tesla, which ranked number 40 on the list with a brand value of almost $12.8 billion after not being on the Top 100 since 2017. Coupled with the eco-friendly nature of its vehicles, Tesla also announced this week that it was finally "releasing a beta version of its long-awaited full self-driving software." While specifics were not clear, the promising "self-driving" aspect of Tesla's technologies has also helped them stay competitive in the auto market. 
Other manufacturers making the 2020 list included Honda (#20), Hyundai (#36), Ford (#42), Audi (#44), Volkswagen (#47), Porsche (#55), Nissan (#59), Ferrari (#79), Kia (#86), Land Rover (#93), and MINI (#95). The general theme behind the auto manufacturers that earned a spot on the list was their dedication to upgrades and innovation that is up to date with the changing times.  
Why Branding Matters
While branding an auto manufacturer and a dealership is quite different, both sectors can pick up tips from Interbrand's analysis. Of course, financial success to stay afloat is imperative for any business, but a dealership's so-called "role of brand" is also critical. Dealerships that work on their branding strategies to improve business will increase loyalty and outperform other competitors. This is not only dependent on car prices and discounts, but also on the quality and quickness of service. Dealerships must also know what kinds of vehicles are bringing customers to the lots and make purchasing decisions accordingly. 
Ultimately, branding goes much farther than inventory and also entails the way a dealership competes against others to stand out in the industry. Public perception has always been key to any business, so dealerships should most definitely do whatever they can to make their brand known. 
---
Did you enjoy this article from Kimberly Hurley? Read other articles from her here.
Be sure to follow us on Facebook and Twitter to stay up to date or catch-up on all of our podcasts on demand.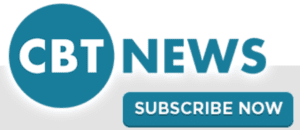 While you're here, don't forget to subscribe to our email newsletter for all the latest auto industry news from CBT News.