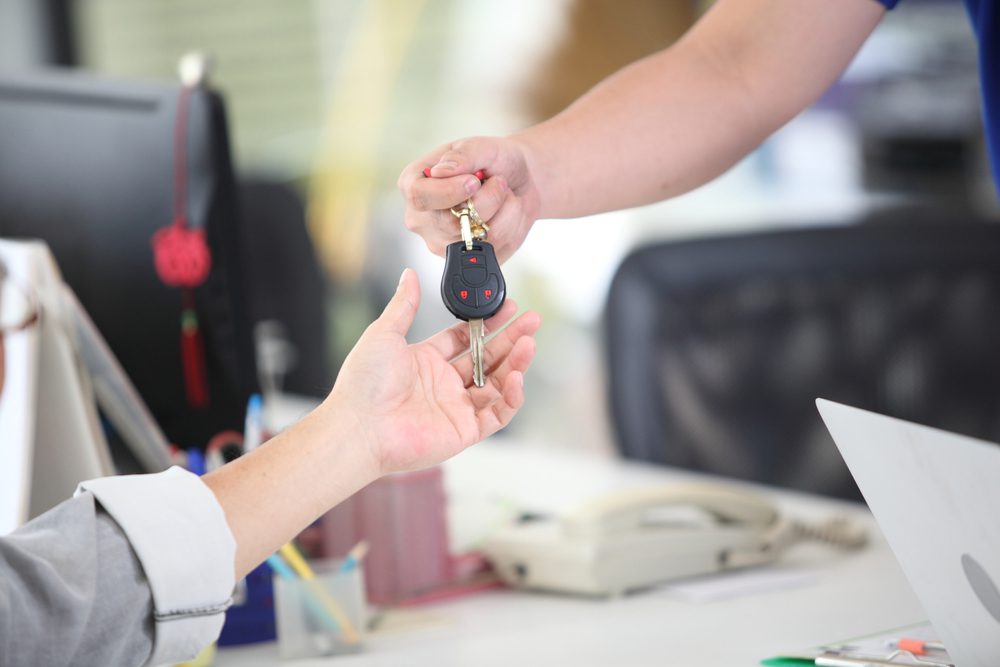 In a recent BusinessWire release, Patrick Roosenberg, Director of Automotive Finance Intelligence at J.D. Power, said, "The days of the one-size-fits-all lease loyalty strategy are long gone. In this market, lenders, dealers, and OEMs need to understand their customers' unique individual journeys and develop tailored, highly targeted outreach strategies creating the greatest opportunity to retain them."
As simple as a lease end seems, with the choice of trading it in for another lease, returning it and walking away, or buying the leased car, Patrick Roosenberg stresses that it's much more complicated than that. Post-COVID, and in the blurred space between ICE and EV, everyone is on a different journey than what they had planned. 
With Ford topping the satisfaction survey in the mass market segment and Audi topping the luxury segment, it would seem that dealers and OEMs are making headway in understanding the "unique individual journeys of their customers." So, let's see how that is in practice.
Lease-end experiences with Audi 
Sam (not his real name) has leased an Audi A3 Quattro with sport suspension since November of 2019 and, as you would expect, has received communications from his Audi dealer who leased him the vehicle. However, when asked if he had experienced the dealer "understanding [his] unique individual journey," his initial comment was "No." 
When asked to elaborate, he gave the example of receiving two communications from the "general manager": one that reminded him of the leasing ending and an offer to get into a new base model Q4. 
He was surprised that there had never been a conversation with the dealer about looking for an SUV. He would never want an SUV based on his profile — even if it were an RS model. So, he responded to the email by saying he would never want Q4 and asking what other options were. Sam disappointedly said, "I never got a response. Must have gone back to a robot."
The second communication was for an early buyout opportunity (the dealer wanted used vehicles on the lot) and the offer to move into a new 2020 version of a lower spec A3. He was genuinely offended at that offer because it was the same car for a higher monthly lease price. Again, something was missing in the knowledge of Sam's unique journey.
Sam eventually contacted his original salesperson, who said, "If it were me, I would buy the vehicle at lease-end since its value is so much higher than the residual. It's what most customers are doing." 
Dealers are having a difficult time offering in-stock vehicles. And ordered cars are taking their time arriving—if they arrive at all. A simple phone call with a salesperson gave Sam sine direction. And with the salesperson's honesty, Sam will walk away as a happy Audi owner.
Lease-end experiences with GMAC
Maggie (not her real name) has leased a Buick Encore and has experienced a, in her mind, excellent communication stream with GMAC. They've been clear on what to do and offered online payment options if she wanted to buy the vehicle, extend the lease, or return the car.
She eventually decided to purchase the leased vehicle through the GMAC portal and contacted the dealer to finish the process. Although she clearly stated that she bought the car and wanted to continue the process at the dealer, she began getting phone calls and emails about purchasing a new vehicle. The most recent one has been, "We heard you were looking for a Tahoe …" when she has never said that.
Maggie eventually went to her Buick GMC dealership in hopes that she would fill out any paperwork but ended up spending two hours working with the dealership. Finally, the dealer said to Maggie that "they couldn't do it that day because the Encore needed to be inspected by service, which they couldn't do until the following week because they were busy. It seemed unacceptable to me since I drove so far to get there." And it was going to cost her $1,600 for the inspection and all the paperwork, but she didn't mind. She offered a compromise to leave the car if they could give her a loaner to drive, but they wouldn't do that. Eventually, the sales manager told her they couldn't do anything for her today, that she should leave and come back next week.
Frustrated and looking to take care of the car that day, she contacted another GM dealer and explained, "I paid GMAC the residual amount to buy the car and need to do the paperwork to complete it." The finance person said, "you don't need to do paperwork at the dealer since you purchased it through the GMAC portal. It would be best to wait for them to send the title to you. And then, you can take it to the DMV for title transfer. GM wouldn't let us touch it since you've already paid it off."
The last dealer listened to the customer and unknowingly understood her unique individual journey, and developed a tailored, highly targeted outreach strategy on the fly. While listening to Maggie, the time given allowed the new dealer representative—a finance person— the opportunity to retain Maggie for future purchases. And Maggie wasn't their customer. But she is now because of the finance person's straightforward one-minute conversation. 
Meanwhile, the other dealership is still sending emails and calling about putting her into a Tahoe.
Customer needs come first
These real-world examples show that dealers need one-to-one caring and compassionate communication with their customers before sending emails or calls based on an algorithm or database. And as much as GMAC, Ford, Audi, or any other OEM sets up processes for lease end, it's up to the dealers to carry out that process effectively and personally. 
Dealers have an excellent opportunity to spend some quality time with each customer to learn about their needs —in the same way, they hopefully did with the initial purchase process. As a result, they will save the customer valuable time, but they'll also provide ample opportunity for a new purchase, whether now or in the future.
---
Did you enjoy this article from Steve Mitchell? Read other articles on CBT News here. Please share your thoughts, comments, or questions regarding this topic by submitting a letter to the editor here, or connect with us at newsroom@cbtnews.com.
Be sure to follow us on Facebook and Twitter to stay up to date or catch up on all of our podcasts on demand.
While you're here, don't forget to subscribe to our email newsletter for all the latest auto industry news from CBT News.