On Wednesday, ExxonMobil Chairman and CEO Darren Woods held an employee forum to discuss the oil and gas industry's position and the outlook for the future. A statement was released that summed up his comments to ExxonMobil staff that delved into the pain points experienced by the company as well as a forecast that maintains oil as a major source of energy for decades to come.
According to Woods, the pandemic significantly affected both supply and demand. He said in his statement, "It's difficult to overstate the devastating impact of the pandemic on businesses big and small, in every community and country around the world. The impact has been especially severe on our industry as energy consumption contracted when economies shut down.
"Oil demand dropped about 20 percent – to 78 million barrels per day in April vs 101 million barrels a day in December. Global automobile production dropped 60 percent in April versus the previous year, which impacts sales of chemical products and lubricants. Commercial airplane flights were down 70 percent during the same time period, dramatically reducing sales of aviation fuel."
The drop in demand is evident in the stock price for Exxon Mobil Corporation (XOM) that started the year at nearly $71 per share. As of Wednesday's close, it was less than half that number, at $33.16 per share.
Oil Isn't Obsolete
Worldwide, it's widely been predicted and written that COVID-19 has been driving the adoption of clean-energy vehicles like EVs.  In total, 17 carmakers so far have committed to zero-emissions vehicles by 2050 including Volvo, Volkswagen, Ford, and BMW. But while that lofty goal works for OECD countries, it isn't currently a viable plan for much of the underdeveloped world.
According to Woods' statement, just 15% of the world's population lives in OECD economies and electric energy capacities are a fraction of nations like the United States. He mentions that "it takes the same amount of electricity to run a refrigerator-freezer in the U.S. as an average person in a non-OECD country consumes in one year" and that per-person energy usage in India and Africa is just 10% of an American individual's energy consumption.
Although it's trending toward cleaner energy usage in the Americas, it's unlikely that we'll see a massive reduction in oil and gas energy use worldwide in our lifetimes – even as COVID-19 has spurred change.
Woods says, "Some believe the dramatic drop in demand resulting from the corona virus reflects an accelerating response to the risk of climate change and suggest that our industry won't recover. But as we look closely at the facts and the various expert assessments, we conclude that the needs of society will drive more energy use in the years ahead – and an ongoing need for the products we produce.
"Today, oil and gas make up about 60 percent of the global energy mix.  In 2040, despite increasing investments in renewables and concerns with emissions, oil and gas are still projected to make up about 50 percent of the global energy mix. This is a view held by major third-party sources.
"Today's alternatives don't consistently offer the energy density, scale, transportability, availability – and most importantly – the affordability required to be widely accepted."
ExxonMobil's employee forum and the subsequent statement show that the oil industry has suffered in COVID-19, like almost all industries. However, the look forward isn't bleak for oil producers as the economy recovers, especially as air travel resumes. Perhaps that indicates that all-electric fleets aren't as imminent as some might have you believe.
---
Did you enjoy this article from Jason Unrau? Read other articles from him here.
Be sure to follow us on Facebook and Twitter to stay up to date or catch-up on all of our podcasts on demand.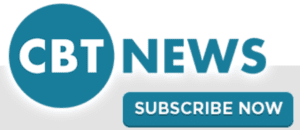 While you're here, don't forget to subscribe to our email newsletter for all the latest auto industry news from CBT News.