In January of 2018, Neal Boudette of the New York Times began a piece he wrote by stating, "The auto industry's long-running sales party has come to an end." This is expected to change, however, for May 2018 auto sales. Edmunds has come out with the forecast, which shows a welcomed increase in demand for trucks, vans, and SUVs. April sales were rather bleak for most manufacturers compared to last year, especially Nissan who saw a 28% drop. In terms of statistics, however, this was at least partially impacted by the fact that there were only 24 selling days in April as opposed to 26 selling days in 2017.
Nonetheless, Edmund's outlook for May is bright. Nissan is expected to get back in the game with a projected 43% sales increase. Other than Volkswagen/Audi, all of the major car manufacturers are supposed to see a double-digit percentage increase in sales for the month. Consumers who bought new cars at the tail end of the Great Recession are now looking to upgrade to something new and shiny, which means dealerships may see some fresh faces in their lots. Newer cars are also more attractive now that they have notable upgrades from older cars including exceptional safety and entertainment features that weren't available just a few years ago. It is important to note that used auto sales won't go unnoticed either, as Edmunds also expects around 3.4 million used vehicles will be sold.
The Edmunds report projects that 1,565,683 vehicles will be sold in May and that the seasonally adjusted annual rate (SAAR) is expected to be at 16.7 million, which is a much-needed 16% uptick from April's low sales. This is also a 3.5% increase from May of 2017, which indicates consumers are more comfortable making large purchases even though the economy isn't exactly where the country would like it to be. A Body Shop Business report identified higher consumer confidence as well as low unemployment rates as two factors largely affecting the increase in auto sales.
Advertising Partner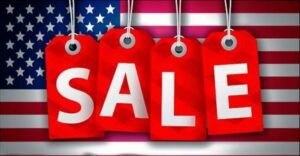 Auto dealers typically offer considerable discounts and added perks through the use of Memorial Day sales in May, which prospective buyers tend to take advantage of every year. Consumers are starting to steer clear of sedans, which accounted for a mere 31% of car sales in April 2018, so automobile manufacturers are making note of this trend and have begun advertising their SUVs, crossovers, hatchbacks, and trucks more than ever before. Nathan Bomey's May 1, 2018 USA Today piece notes that manufacturers are also planning on discontinuing some sedan models and slowing production of others, which they hope will allow them to manufacture more in-demand vehicles for consumers ready to purchase a new car.
Boudette's piece in the New York Times pointed out that Edmunds has reported there are approximately 1.26 vehicles on the road for every licensed driver, which makes skeptics doubt the predicted rise in sales since that makes it seem like few people are in need of a car. Of course, nobody is completely certain how fuel prices will be impacted within the coming months (they could rise to near-record prices), the stock market is shaky, interest rates are unstable and hard to predict, and potential future trade disagreements are a concern; however, Edmund's report predicts these factors are not expected to steer people away from buying cars in May.
References
https://www.nytimes.com/2018/01/03/business/auto-sales.html
https://www.prnewswire.com/news-releases/auto-sales-expected-to-lift-in-may-edmunds-forecasts-300653523.html
https://static.ed.edmunds-media.com/unversioned/img/industry-center/analysis/april-2018-sales-insights.pdf
https://www.usatoday.com/story/money/cars/2018/05/01/us-april-auto-sales-ford-fiat-chrysler/567997002/
https://www.bodyshopbusiness.com/u-s-new-vehicle-sales-on-pace-for-strong-year-despite-sluggish-april/
https://www.chicagotribune.com/business/ct-biz-gas-prices-summer-forecast-20180411-story.html