Welcome to another edition of The Future of Automotive, with Steve Greenfield, Founder, and CEO of Automotive Ventures, an auto technology advisory firm that helps entrepreneurs raise money and maximize the value of their companies.
First up this week, I want to announce that we have a new investment deal that we're offering to our Automotive Ventures Investment Club members. Sign up for free now to get access to our latest deal.
As a Club member, you can join other accredited investors who have an interest in investing in early-stage automotive and mobility startups.
Advertising Partner

Automotive Ventures makes it easy for you: we take care of identifying startups, negotiating deal terms, performing due diligence, writing a deal memo, hosting a webinar, and advising the Special Purpose Investment Vehicle. We do all of the heavy lifting for you.
And, in the spirit of trying to make this as accessible as possible for the widest audience, minimum investments range from $5,000 per deal, largely dependent upon the size of the allocation.
So let me know if you'd like to join the Club and get access to our latest investment deal.
On to the news. We had a few items pop up this week that are worth noting, as they have significance to the big automotive industry trends that we're tracking and that auto dealers should be paying attention to.
So let's dive right in.
Volvo Cars and the Agency Model
First up this week is news from automaker Volvo Cars related to the Agency Model.
Volvo Cars is introducing a direct-to-consumer sales model in the UK by the end of this year, and the Swedish automaker intends to export the concept to additional markets beyond the UK.
The news, and some of the language from the company, are causing unease amongst Volvo's American dealers.
Volvo's new CEO, Jim Rowan, formerly worked at Dyson (the vacuum manufacturer), who at one point was planning on launching their own electric vehicle.
Rowan said he believes the traditional way of selling vehicles through franchised dealers is "flawed."
To be clear, Rowan did not reveal if Volvo might be planning on expanding its controversial retail model into the U.S.
What we HAVE seen recently is that brands like Mercedes-Benz, BMW, and Stellantis favor an "agency" model outside the U.S. The concept theoretically offers automakers cost savings on distribution, generally calculated to be up to 50% of the vehicle's cost.
In 2021, Volvo committed globally to becoming an EV-only brand by the end of this decade. The automaker announced it would move to an online-only, factory-set price sales strategy for its future battery-powered models.
Dealer associations in at least two states — Virginia and California — have sent Volvo letters in the past warning that the strategy might violate the automaker's dealer agreements or state laws meant to prevent automakers from competing with their franchises.
We'll be keeping a close eye on this one, to see if there's further news from Volvo if they intend to move towards more of a direct sales model here in the U.S.
Hyundai Evolve+ subscription
Next up this past week, Hyundai announced that they were going to push into the vehicle subscription model for their new EV models.
Hyundai will offer month-long subscriptions to its more popular electric vehicles as part of a program called Evolve+.
Evolve+ will cost subscribers $699 per month for the Kona Electric or $899 per month for the Ioniq 5 model.
In addition to month-to-month flexibility, the package includes 1,000 miles per month, vehicle insurance, maintenance, registration and roadside assistance. There is no minimum contract beyond the 28-day period, and customers can cancel anytime.
The new subscription product allows shoppers to select their vehicle and payment terms via the Hyundai mobile app, and then pick up the vehicle at a participating Hyundai dealership location.
No news yet about how dealers will participate economically in these transactions, and how that participation might compare financially to the sale or lease of an EV.
Hyundai believes that its Evolve+ subscription service serves as a viable option for new and hesitant EV buyers to take the plunge.
While the Hyundai Evolve+ package will only be offered in six states by eight pilot dealers, Hyundai said more markets will be added by year-end.
Bank of America EV charger financing
The next news this week is around the theme of Electrification.
Bank of America is launching a new bundle that allows EV buyers to finance their electric vehicle chargers alongside their auto loans.
According to Statista, demand for home charging stations is expected to increase over 20 times from just 1.3 million units in 2021 to nearly 27.5 million by 2030.
With the uncertainty of which at-home EV charger is appropriate for the vehicle being purchased, it makes a lot of sense to bundle the charger into the vehicle's monthly payment.
Bank of America works with over 10,000 dealers and several EV manufacturers nationwide.
Bank of America is now the first major bank to offer consumers the option to bundle their EV chargers along with their auto loans, but I expect others to follow suit.
We'll be keeping an eye on this trend, which should allow dealers to make more profit per vehicle retailed, and potentially even capture a recurring revenue stream.
This week, U.S. Representative Neal Dunn from Florida, RE-introduced a bipartisan bill mandating that vehicle owners and independent repair shops have the same access to repair and maintenance tools and data as automakers and their franchised dealerships.
The bill — known as the "Right to Equitable and Professional Auto Industry Repair Act" — was previously introduced last year by Illinois Democratic Rep. Bobby Rush, who retired after his term ended on Jan 4th.
The legislation would require all tools and equipment, wireless transmission of repair and diagnostic data, and telematics systems needed for vehicle repairs to be made available to the independent repair industry.
We'll be keeping an eye on this interesting dynamic of vehicles becoming much more complex, the skill set of technicians increasing to meet the demand, and franchise dealers making significant investments in the tools to work on these increasingly sophisticated vehicles. I'm just not sure how the average Jiffy Lube is going to be equipped to work on every brand of vehicle as cars become much more technologically advanced, Right to Repair act or not.
So, there you have it. The new cycle continues to deliver noteworthy items that may have a material impact on auto dealers. This is shaping up to be a very important year that will influence the Future of Automotive for years to come.
Companies To Watch
Every week we highlight interesting companies in the automotive technology space to keep an eye on. If you read my monthly industry Intel Report, which you can subscribe to for free, I showcase a few companies each month, and we take the opportunity here on this segment to share some of those companies each week with you.
Today, we have two companies to watch: MyDealerKPI and Rhythmos.
MyDealerKPI was developed by a dealer, for dealers, as an essential tool to have Key Performance Indicator figures readily available to keep dealerships running at their peak performance. At the click of a button, you will have access to multiple modules to view, track, and project the performance of your dealership, as well as individual associates, across all departments.
The reason that I love MyDealerKPI is their aspiration that with one click, their Dashboard displays real-time and accurate Sales and F&I analytics on one page. With all of the different and disparate software solutions that dealers need to navigate, the industry needs one uniform dashboard to aggregate and present a dealer's key performance indicators so they can focus on the key areas of improvement and get back to operating their stores.
You can check out MyDealerKPI at www.MyDealerKPI.com.
Rhythmos provides a dynamic optimization tool that analyzes daily operational requirements for EV fleets, identifies operational flexibility within these assets, and coordinates charging needs against utility and market conditions to facilitate maximum value extraction.
The reason that I love Rhythmos is that they assemble critical information from legacy systems into a sophisticated system model that can automatically identify, characterize, quantify, and forecast EV charging needs and host utility grid constraints.
You can check out Rhythmos at www.Rhythmos.io.
—–
So that's it for this week's Future of Automotive segment.
If you're an AutoTech entrepreneur working on a solution that helps car dealerships, we want to hear from you. We are actively investing out of our new DealerFund.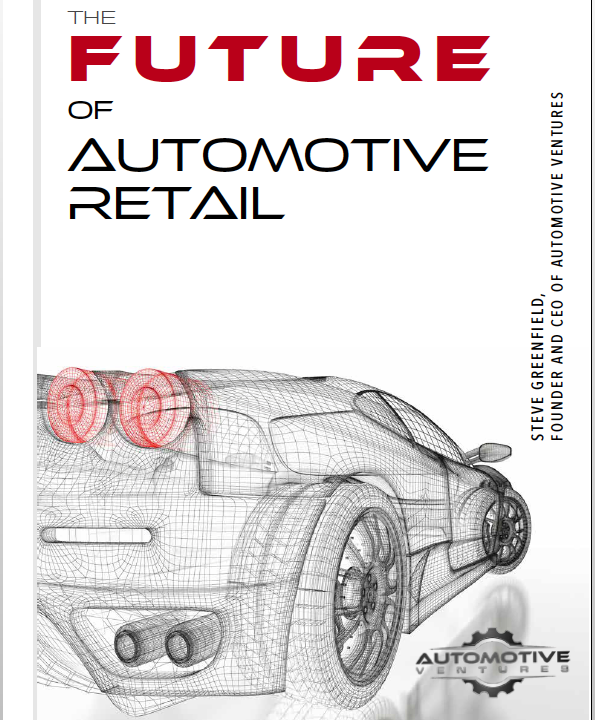 If you're a dealer who wants to invest in early-stage AutoTech companies that benefit your business, let me know. We are still accepting new investors into the DealerFund.
If you're interested in joining our Investment Club to make direct investments into AutoTech and Mobility startups with small checks, join the Club. There is no obligation to start seeing our deal flow.
And don't forget to check out my book, The Future of Automotive Retail on Amazon.com.
Thank you for tuning into CBT News for this week's Future of Automotive segment, and we'll see you next week!
---
Did you enjoy this episode of The Future of Automotive? Please share your thoughts, comments, or questions regarding this topic by connecting with us at newsroom@cbtnews.com.
Be sure to follow us on Facebook, LinkedIn, and TikTok to stay up to date.
While you're here, don't forget to subscribe to our email newsletter for all the latest auto industry news from CBT News.