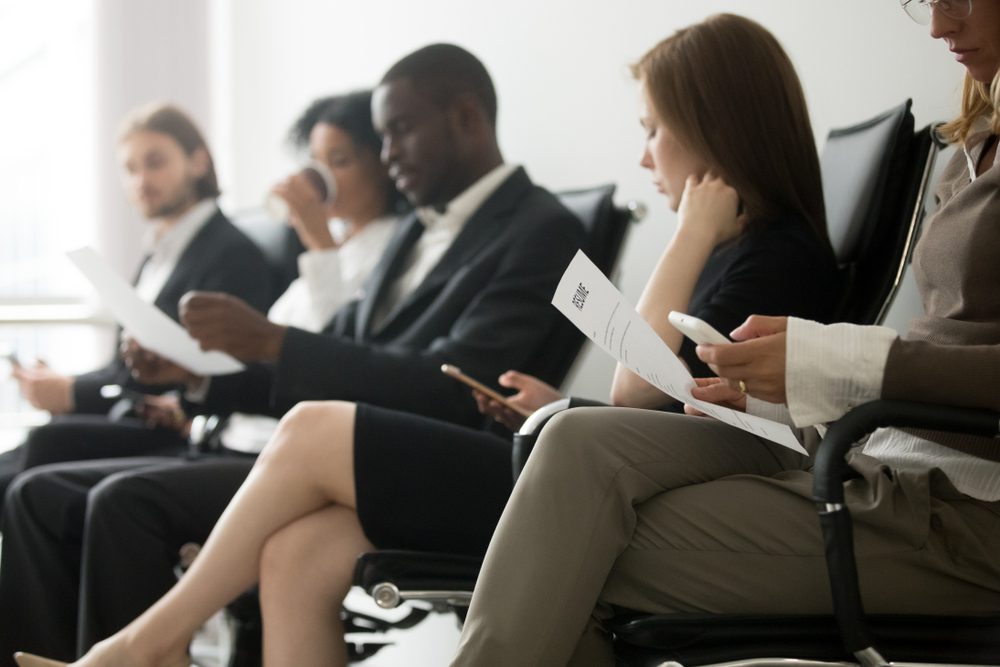 Research from talent solutions and business consulting firm Robert Half has revealed that a growing number of American companies are experiencing pay compression. Of executives surveyed, 56% say they have seen discrepancies in pay between new hires and existing staff within the preceding 12-month time period.
Pay compression, also known as wage compression or salary compression, has become increasingly common in a job market where finding competent and experienced staff is harder to find. New hires are brought on staff for higher pay than staff that has been with the company for a while, and the results can often become toxic in the workplace. 
The survey from Robert Half found that less than two in three employers are "regularly reviewing compensation plans and increasing salaries for existing employees, when appropriate, to align with current market rates".
Robert Half Senior Executive Director Paul McDonald said, "Market conditions have shifted dramatically, and savvy employers are stepping up to address salary gaps and ensure all employees are being paid fairly. They know that taking a cautious 'wait-and-see' approach on compensation is risky and can lead to the loss of great talent."
For auto dealers, the data might seem less relevant for customer-facing roles including vehicle sales and leasing, service advisors, and managers. However, it's quite applicable for these roles where incentivized pay is the norm since pay compression isn't simply about salaried positions. Whenever staff, whether entry-level or professional, see new hires making the same or more than those who have been with the company longer, it contributes to a feeling of being devalued.
Dylan Allread, Vice President of Human Resources at Wag, said, "If pay seems unfair, you'll have disengaged employees. Salary transparency exists, so assume that employees know if they are being paid unfairly."
Those responsible for hiring can help avoid conflicts and potential resignations by auditing pay for each position periodically and adjusting based on market rate, rather than simply applying cost-of-living increases.
Staff are anticipating pay raises
Robert Half also surveyed workers and reported that nearly two in three "plan to ask for a raise this year". Their intentions are driven by three main factors including cost of living adjustments, "to reflect current market rates", and as compensation for changes in their job responsibilities. More than a third of those surveyed did not receive a raise in the past year, which is remarkable as inflation is at almost four times the target. Another 16% were disappointed with how much their pay increased in the past year.
For employers in automotive and elsewhere, avoiding corrections to pay compression as well as below-market pay for positions can have serious workplace effects. Unhappy staff can create a toxic environment that can be unpleasant for co-workers and customers. For the 27% who will look for a higher-paying job elsewhere, it adds strain to other staff and can exacerbate staffing costs even further.
Happy staff goes beyond pay
According to Gallup, higher pay is the primary goal for job seekers today, but that's not the only motivation for job satisfaction. Other key influences on what's seen as a good employment opportunity include a better work-life balance, stimulating work that uses their skills, job security and stability, and diverse and inclusive workplaces.
McDonald also mentioned, "In addition to setting competitive salaries, companies must consider the entire employee experience and deliver programs that satisfy their professional and personal needs. Career advancement and remote options are two big priorities for workers today."
---
Did you enjoy this article from Jason Unrau? Read other articles on CBT News here. Please share your thoughts, comments, or questions regarding this topic by submitting a letter to the editor here, or connect with us at newsroom@cbtnews.com.
Be sure to follow us on Facebook and Twitter to stay up to date or catch up on all of our podcasts on demand.
While you're here, don't forget to subscribe to our email newsletter for all the latest auto industry news from CBT News.