Happy Labor Day! Your dealership has the opportunity to drive major business this upcoming holiday weekend, and while it's always in your best interest to plan your digital marketing campaigns well in advance, there's still time to capture the attention of those holiday car-shoppers.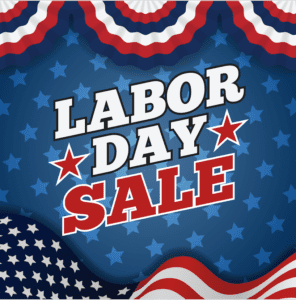 Consider The Timing: Labor Day weekend is just around the corner, so time is of the essence. Your ads should be up in time, and run for long enough to actually be noticed by holiday weekend car-shoppers. There's still plenty of time to optimize your paid search campaigns for the weekend, for instance, or run an Offer Ad on Facebook. On the other hand, it's a bit late in the game to create a Labor Day event landing page that would rank well organically– SEO simply takes more time for the results to manifest.
Advertising Partner


Be Aware of the Competition: You're trying to drive traffic to your website and showroom this Labor Day weekend– but so are all of your competitors. When you're creating a digital strategy around a holiday weekend, you should ensure that your USPs are indeed unique compared to the competition. Are you offering something that might make a shopper click your ad over that of the dealership down the street?
Bid Smart, Not Hard: Tier I and Tier II will already be investing money to bid on more generic holiday weekend keywords like "Labor Day car deals"– so let them handle that. On the Tier III level, your ad dollars are better spent focusing on your make. Bid on "Nissan labor day sales," for instance, instead.
Make It Shareable: Whatever digital campaigns you choose to run this Labor Day weekend, make sure they're easy to share as well as worthy of being shared. Your USPs should be unique and compelling, and the creative and copy need to be clear, with strong messaging and CTAs. This is especially important as you incorporate paid and organic social media, like Facebook, into your digital marketing strategy.
Have Fun With It: It's a holiday weekend, so why not have a good time? People love contests, giveaways, and raffles. You can make your ad creative and messaging more attractive to Labor Day car-shoppers by incorporating things like that into your offers. Give away tickets to an upcoming concert or local Fall Festival, perhaps.
Pay Attention to Seasonal Trends: Don't focus so heavily on the holiday itself that you lose sight of the larger picture. It's a great idea to build a digital campaign around a Labor Day weekend event, but that's not the only thing going on as summer comes to a close. School is back in session; fall is fast approaching. Be sure to keep those things in mind as well, and create campaigns and events that are relevant to Labor Day, but also fit the big picture so your campaigns are relevant to an even larger audience.
Keep these tips in mind as you implement your digital marketing strategy, and best of luck this weekend!
Amy Farley is the Director of Marketing & Media at Force Marketing